Reliability in Healthcare
The concept of reliability in healthcare is attractive because of the complexity of services and operations in the healthcare settings. Highly reliable organizations have systems and organizational designs that make them exceptionally consistent in avoiding errors and achieving their goals (Vincent and Amalberti., 2016). In the healthcare sector, reliability is promoted through the placement of qualified, competent and experienced health care personnel to deliver safe and effective and quality care to the patients. Staffing and scheduling are used to make organizations highly reliable through several ways.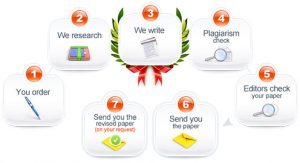 Staffing in healthcare
Staffing is the process of hiring suitable candidates in an organization to provide care to the people. Reliability has been promoted in the organization through the employment of adequate personnel with competence and skills. The services in the institution are conducted faster, and patients do not have to wait for long hours before they get attention. Deployment of qualified staff also enhances the security of the clients as they become assured of good services (Sutcliffe et al., 2016). On the other hand, the hospital scheduling processes enhance reliability through timely provision of services and fulfillment of the planned schedules. Appointments in the facility do not go beyond three days so that patients do not have to wait for long before service provision.
The organization has promoted quality care through the employment of physicians and nurses, but a major challenge falls on the support staff sector.  Reliability is jeopardized when the support staff is inadequate. To cover the challenge, I suggest that the management deploy more workers at the institution to assist when necessary. According to the Kaplan (2015), highly reliable organizations are sensitive to operations, are reluctant to accept simple mistakes, have a preoccupation with failure, and they are often resilient. The standards promote quality of care because they streamline the activities the organization. The leaders become aware of operations hindering success in the organization through the standards provided.
References
Kaplan, G. S. (2015). Health care scheduling and access: a report from the IOM. Jama, 314(14), 1449-1450.
Vincent, C., & Amalberti, R. (2016). Safer healthcare. Cham: Springer International Publishing. Retrieved from https://link.springer.com/content/pdf/10.1007/978-3-319-25559-0.pdf
Sutcliffe, K. M., Paine, L., & Pronovost, P. J. (2016). Re-examining high reliability: actively organising for safety. BMJ Qual Saf, bmjqs-2015.
Related Posts:
(Visited 617 times, 1 visits today)