How does the CustomNursingEssays.com work?
Processing a custom nursing essay with us is very easy. You simply navigate to the ORDER NOW tab, and submit your instructor details via this page, and leave it to the experts. Simply fill in the form in this page, we have made it simple and self-explanatory, but you can ask for help from chat agents who are online 24/7 via chat and once satisfied with the details, click on "Proceed to Checkout".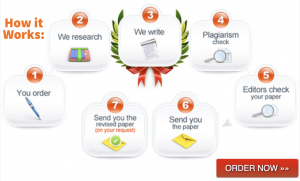 After clicking on "Proceed to Checkout", the next page allows you to upload all additional material (files) in all formats including pdfs, .doc, .png to the writer.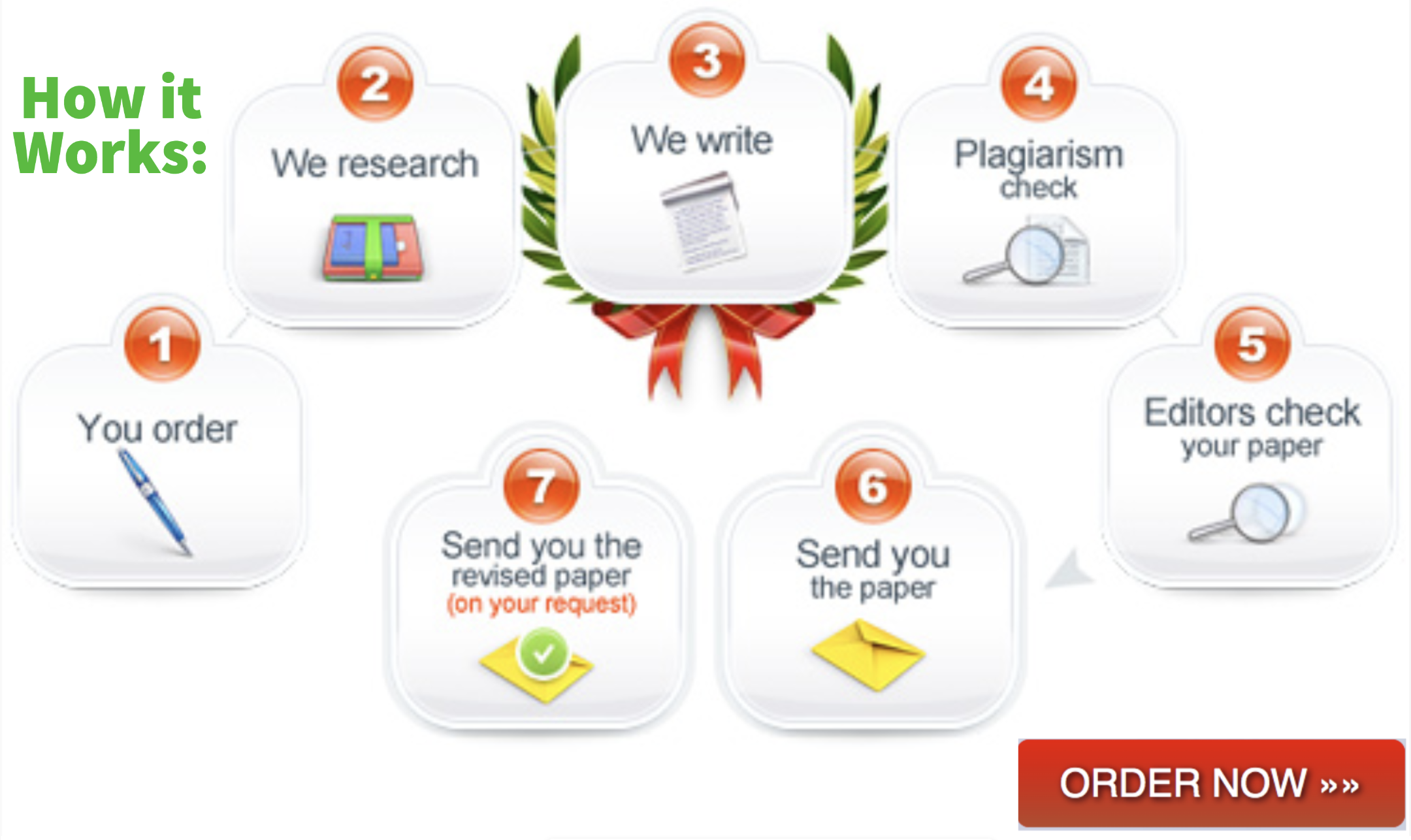 A closer look at how the ordering process works:
         Step 1
Fill all the necessary details in the ORDER NOW page, and click on "Proceed to Checkout"
This process is quite easy, but if you face any challenges or need further clarifications you can always chat customer support agents, online 24/7, who always engage our prospective customers from the Right Bottom Corner of the website.
After selecting the Level of Study and the Urgency of your paper, the price shall automatically be displayed on the page. Be sure to select the correct Level of study so that we can assign your work to a qualified writer and avoid unnecessary revisions. 
P.S "College Level" is for ADN students, "Undergraduate" for BSN and "Masters" for MSN. Imagine how messy your paper could be is you processed it as a "College-level" and was completed by an AND-level writer. Please select the correct level of study to avoid this mess.
After filling in all the required detaiks (including signup information), you shall be assigned a personal profile that you will be using to track the progress on of your current + future assignments. From there you can click on "My orders", identify the one you want to check on or upload any additional files to, upload the material and leave it to the experts.
    Step 2.
Your work is assigned to the most qualified available writer, DEPENDING ON THE LEVEL OF STUDY
Our staff assigns your essay to the most qualified writer depending on your level of study. You can also select if you need your work needs to be tackled by a Top 10 writer, and whether you need VIP support or not. If you need the writer to utilize resources or a software that can only be accessed by your login details, do not forget to point it out.
Remember, we can only work with what you provide; hence, in case of any additional material that was not provided in the beginning, and the paper has already been assigned shall be charged a little extra. This is because new information usually inconveniences the writer when they start only for a customer to upload new material meaning starting all over again to accommodate the new details.
     Step 3.
Your paper is delivered to your Client Page once complete
Once the writer submits your paper, it goes straight to the editing team, who double-check everything to ensure that it meets our quality and standards. Once approved by the editorial team, it is delivered to you "Profile Page" for your review under the "Completed Orders" tab where you can access it. If you feel like any information was left out, you can simply request for a revision via the revision tab on that specific order so that you can include your revision remarks on what needs to be reviewed.
Is your service Confidential?
Yes, our service is 110% confidential. We have a very policy that we adhere by all means that stipulates how our customer information is safeguarded at all costs: Not even our Writers or Editors can access customer details. Also, unlike other online services that pass on customer details to their writers, your details are only accessible to our Customer Relations Admins and Financial Department for communication purposes.
When a customer insists on working step by step on a project, we provide a trustworthy customer relations intermediary to pass on information from LIVE from one party to the other. Customer support agents are also very trustworthy and can mediate any situation.
Kindly note that even though our system asks you to provide your name and email at Signup, these details are totally Confidential, and only accessible to the admin for communication purposes only. You can contact our customer support via Chat(Primary), +1-646-712-9830 or via support@customnursingessays.com. Kindly view our Confidentiality Policy page for more information.
www.customnursingessays.com is a California based Company that offers research assistance to all healthcare students, and mostly nurses from high school to the PhD level.
We have been helping students for the last 4 years as a sister company to www.customnursingpapers.com who have been in the industry for the last 11 years.
We share the same overseas offices in Canada, Australia, Europe, and here in the U.S.
How can I pay for the custom writer essay? Is it safe to submit payments through your website?
www.customnursingessays.com has partnered with PayPal, the safest online payment platform on the globe to ensure that all transactions between us and our customer are fast, convenient and totally sage. This Secure platform also ensures that you can also make payments through Credit cards and Debit cards, and they have all been secured by PayPal, so they are totally safe from any hackers or any unauthorized third parties.
Be assured that while you process any payment with us, IT IS TOTALLY SAFE, there will be no delays, we shall receive every penny, and we shall honor our end of the bargain and deliver a top-quality custom nursing essay without exposing your details being exposed to any third parties. We have helped over 4, 000 students in just over 4 years through www.PayPal.com and we have never had any inconveniences, and our customers have always received their product on time. Kindly note that we only start working on your order once we receive a payment confirmation from PayPal to ensure that our services are exploited for free. However, be assured that we always meet our end of the bargain and even offer 100% refund as stipulated by our MONEY BACK GUARANTEE in case you are displeased with our service.
Why is the price so low/high?
We offer the best rates at www.customnursingessays.com because we understand that our clientele is mainly comprised of students struggling with loans, but really need to meet that deadline for an essay. At the same time, we do not want to recruit incompetent writers who cannot uphold the standards of our quality. Consequently, our prices start as low as $9 per page, because a decent writer charged between $7 to $30 per page depending on the Level of Study and the urgency of your paper. For instance, an ADN level assignment to be delivered in 30 days tops is charged at $9 per page, whereas a BSN level assignment to be delivered in 30 days is charged at $12, and an MSN at $15 per page. Kindly note that this is in 30 days tops. For more a more comprehensive prices list please visit our prices page.
Beware of very cheap online writing companies who write you a custom essay only to resell it to another customer. These are essay mills and sell one essay to multiple customers as long as they are willing to pay, and by the time your instructor runs it on Turnitin it will display more than 80% similarity due to multiple submissions. A decent writer charges at least $7 for top-quality and non-plagiarized work; hence our service can only charge you a little more to capitalize on management charges. Any service charging you less than $9 will mess you up sooner or later. We are not an essay mill (do not resell our work), and every essay is 100% original and custom-compiled to fit the needs of every customer.\
Is there Money Back Guarantee?
Yes there is; kindly click HERE to view our money back guarantee policy.
Who will write my custom essay?
Your custom essay shall be competent by a team of highly competent writers and editors who have been carefully recruited by www.customnursingessays.com. We have two flawless writing teams; in-house and freelance writers, who strive hard to ensure that all the needs of our customers are met. All our professionals are highly qualified and have graduated from top universities in the UK, US, Canada, Australia and from other Native speaking regions across the globe. We also conduct in-depth educational background research before highly any writer to ensure that they can indeed deliver a top-quality nursing essay. We evaluate theirs skills based o different parameters, but the main ones are their professionalism, academic experience and punctuality. Also, each every one of our writers Must hold at least a BSN from a recognized top institution for them to qualify as employees of www.customnursingessays.com
24/7 availability is also a priority just in case a customer needs their work revised.
Can I choose a specific writer? 
Yes, you can, if you are a returning customer. When you are a first-timer, your essay shall be assigned to the best available writer, depending on the level of study you selected when processing your first assignment. That means if you selected "college-level" (for ADN students) as the level of study, your assignment shall be assigned to the best available ADN graduate. The same case applies when you select you level of study as BSN, MSN or PhD.
If you like the work delivered by the first writer assigned to you, you can request through the message section or the order details that you would like to maintain them or request a different one. When you place an order, it is automatically assigned the best available writer, we also allow our customers to check box for a top 10 writer, or VIP support
Can I talk to the writer who will be writing my paper?
Yes, you can. The writer shall instantly receive any message you send via your order. Once you create an order, you create an order it comes with a "messages" tab and a "files" tab. You can use the messages tab to send a direct message to the writer, and then files tab to upload any document. There are also some of our customers who prefer to copy-paste their remarks on a word.doc and then upload it. You shall be getting a response for every message you send via the email, and that is how you shall be communicating with our writer; via our system to guarantee your confidentiality. However, you are warned against sharing any personal information with our writer, because we cannot guarantee the confidentiality of your information the moment there is a third party involved. Kindly note that our systems allow the admin to monitor all conversation between a writer and a customer to ensure that there is no exchange of personal information or violation of our TERMS AND CONDITIONS  of our service.
Is there a possibility of plagiarism in completed order?
No, there is not. We complete all essays from scratch eliminating any chances of plagiarism in our work. We also scan all completed drafts through www.grammarly.com and www.turnitin.com to eliminate any chances of poor grammar and/or plagiarism.
However, kindly note although all of our work is custom-compiled from scratch, we cannot guarantee that there will be no paraphrased content in the draft you receive.
Do you keep a database of pre-written essays?
No, we are not an essay mill. All of the intellectual property rights are transferred to the customer once we delivered the product to the customer. We cannot reuse it as we do not keep such a database.
What is the format of your custom essays?
We format all essays according to all accepted official and academic formats and styles. That is; double-spaced lines, 1-inch margins, 275 words/page formatted with Times New Romans with Arial fonts according to APA, MLA, Chicago/Turabian, ASA and Harvard styles. However, a customer may specify how they need their work formatted in the "Order Details" section while placing an order.
When will my custom essay be done?
We deliver all essays within the processing deadline. We give our customers a variety of delivery deadlines when processing an order with us. You may choose to have your order delivered within a couple of hours (from 5hrs) to a whole month. For instance, if you process your essay on a Monday at 6 A.M on a 4 days deadline, you get your essay at 6 A.M on Friday. P.S. Ensure that you upload all the material our writers need to utilize for your essay before you place an order with us because all details processed after the work has been assigned shall be treated as new material and attract additional information charges. If your writer starts working on your essay or completes, and then you provide new instructions, we expect you to compensate them for the same, and allow additional time to account for the new information in the essay. To avoid such issues, that might even make you miss your deadline, we advise that you first gather all the material needed to complete the essay, then, and only then should you process and order with us. Also, you need to pay for your essay the moment you process it with us because our security programs scan the system every two hours, and if you leave your essay unpaid for that long, the system may mistake it for spam and delete it.
What is Progressive Delivery service and how does it work?
We have simplified the progressive order delivery, where you get to maintain the samw writer for your continuous project. All you are required to do is mention in the title or the order details that the paper is a continuation of a particular order number. After that we shall just assign your work to the same writer for consistency.
Remember this service charges extra $10 for every continuing segment because it means taking the writer off any other project they may have been working on when you processed an order, so that they can come work on yours.
You are also required to pay for the final product if you need the writer's help in putting all the segment together to deliver as one thesis or capstone project.
What is my personal order page? How does it work?
You are assigned a personal order page the moment you process your first order after filling in the order details, and signup details on the "Order Now" page and clicked on "Proceed to Checkout". From this page you can see all of your orders, previous, present, and also use the same to monitor all future assignments.
P.S! If you are not a first-timer please ensure that you login first every time you need to process a new order. If you do not, and provide your email and password again, the system will assume you are a new customer, and provide you a new personal order page. The downside of this is that you will not be able to see your previous orders, because it will be a new profile all together so please remember to login first if you have an existing account.
The personal order page also has tabs to allow you monitor your orders when they are "in progress", "in editing", "in revision" or "completed" statuses.
It also has a 'messages' section to read all messages from both the writer and the admin, and also a 'profiles' section for changing your password among other uses.
What if I forgot my password?
Kindly note that you will be requested to provide an email and a password when processing your first order with us. If you forget your password, you simply click on "forgot password" and you will be sent a link to set help you set a new one. After recovering your profile, you may even go to profile settings and change it again to any combination of your liking.
How will I receive my paper?
As soon as our editors are through double-checking our writers work, you will receive an email notifying you that your essay has been completed. From there all you have to do is login, track that order from the "Completed" orders tab, open it, and locate the "Files" button. Once you click on 'Files' you should locate a newly uploaded word.doc, word.ppt or pdf depending on the requirements of your instructor. Remember; your completed essay is in the "Files" tab and you need to click to open it, and then download it for review.
I haven`t received my custom paper by the deadline. What should I do?
If you have not received your order by the agreed deadline (which is very rare) contact us immediately. Chat us online immediate or write us a message via your "CLIENT ORDER PAGE" and we will get back to you soonest possible so that our operators can assist you right away. This can happen due to a couple of reasons: It may happen that you entered the wrong email address, our email notifying you of the completion of your order may have been filtered to the 'spam' folder, or that our writer wrote to you and was waiting on your response before delivering the order, or that we are scanning it for plagiarism. Contact immediately f you have this sort of problem especially vie live-chat and we will sort you out immediately.
What if I do not like my custom paper?
In case our final draft does not please you and it needs some changes, we welcome you to request for a revision via the 'Revision' tab on your 'CLIENT ORDER PAGE' by sending your comments directly to the writer and stating the number of additional time he/she has to do the revision. If you request for alterations in your order that were not included in your initial instructions, we will charge you a re-write fee that will be determined by the complexity of your new task.