Delivery Policy
By ordering a custom research paper with CustomNursingEssays.Com you agree to the following delivery policy.
At CustomNursingEssays.Com, we understand that time is of the essence for all research work; hence we deliver all of our orders in time to avoid inconveniencing our future. We strive to solve some research problems for our customers by offering them reference material on time and try not to create stumble in their careers and that's why we offer the following delivery policy.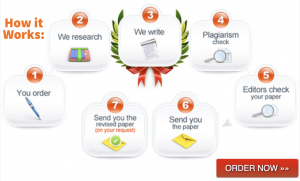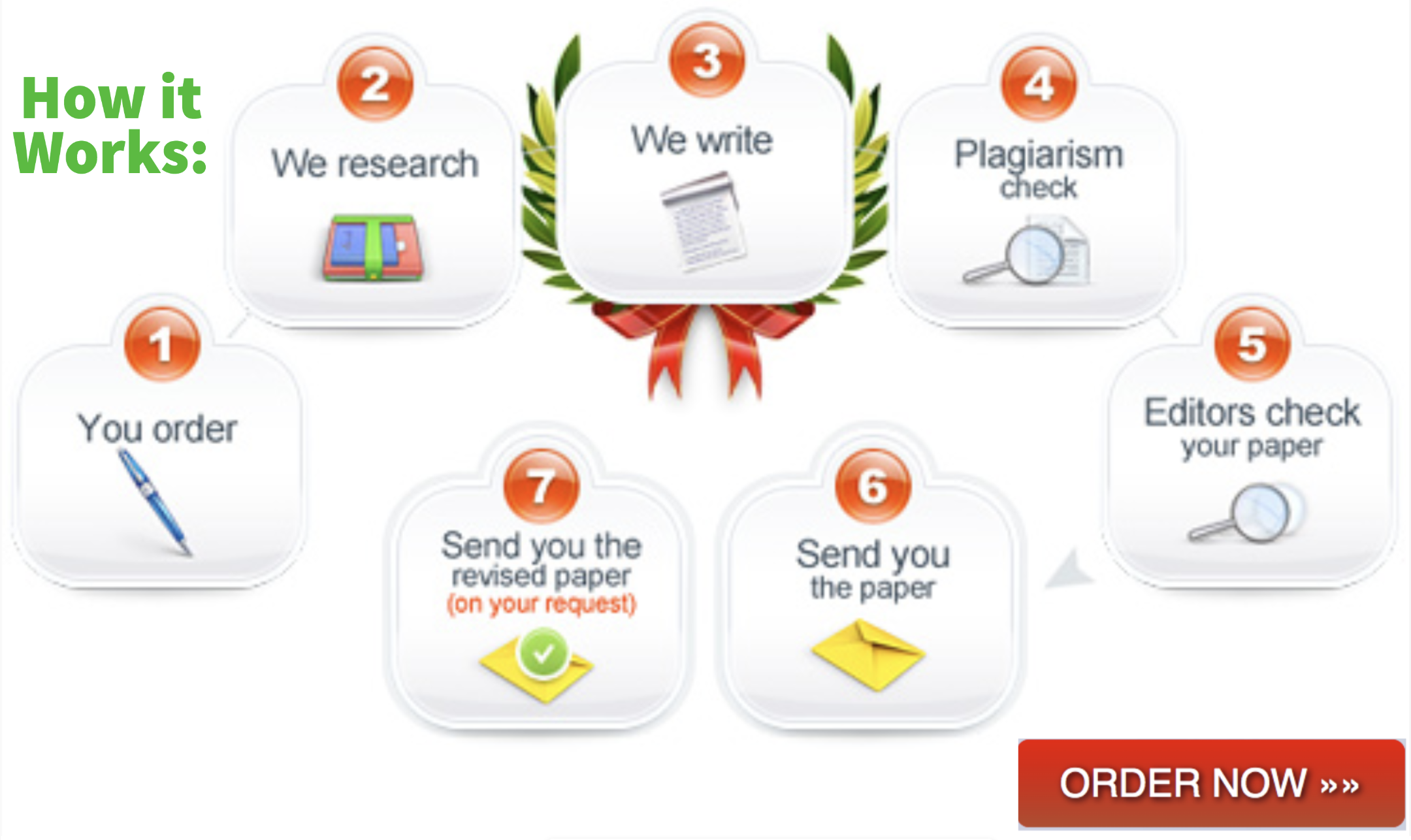 Ordering with CustomNursingEssays.Com
Placing a custom paper with CustomNursingEssays.Com is as easy as ABC! Just fill in your details on our ORDER NOW page (accessible from any page), pay for your order and we will complete your assignment within the deadline you prefer. You can also upload extra instructions in the forms of pdf, pictures, or word documents.
Let us take a closer look at how the ordering process works:
You simply fill in all the necessary details on our ORDER NOW page and then "proceed to checkout"
in case you need help or have questions while in the process of submitting your details just ask for help from our customer care desk via chat. We have a 24/7 customer care support desk that assists new and existing clients while placing new orders and checking on existing ones. After you are through with filling in all the required fields (including sign-up details) you will automatically be provided with your client page that you will be used to place new orders, and track the progress of existing orders. From this page, you will be able to upload any attachments/documents to both the writer and the administrator
The most qualified writer in your field is assigned to your field
Our staff places the most qualified writer in the field depending on your payment plan. If you prefer VIP support of your order to be handled by our Top 10 writers that is exactly what you will get. However, we will still assign you to the most qualified writer available to handle your task. If you need your writer to access certain material from any website or be in possession of a particular piece of software kindly do not forget to point it out in your instructions. We only work with what you provide us; and in case of a change or the addition of extra instructions, you are charged a bit more for what you failed to mention initially because it usually means extra work for a writer. New details for every order are charged at a flat rate of at least $20 for they require our writers to drop new projects, go back and accommodate new information, which they would not have had to, had it been provided while processing a new order.
How can I pay for the custom-written paper? Is it safe to submit payments through your site?
CustomNursingEssays.Com cooperates with 2Checkout, which is one of the most secure online payment methods today ensuring that all transactions between us and our clients are fast, convenient, and totally safe from any hackers or any other third parties. Therefore, be assured that while you are paying for our services, we will receive every penny, and we will write you a top-quality paper on time so there will be no delays or inconveniences in payment. We have been cooperating with these online payment platforms for the last decade, and have helped more than 10, 000 students get their research papers. We only start working on your paper after we have received a payment confirmation from 2Checkout, to ensure that our services are not taken for granted. However, we always honor our end of the bargain and refund all of your money as stipulated by our MONEY BACK GUARANTEE in case you are not pleased with our services.
How do I fill in the ordering/inquiry form?
Placing an order on the order form is a very easy and self-explanatory process. You just click on the necessary field indicating all your paper details and you are ready to go. Be sure to include additional 'order details' in the provided box to enable us to write exactly what you want in your paper. In case you need any help while filling out our order form kindly contact our customer support team who are always on standby and ready to chat with you at any time of day or night. Do not forget to indicate the course title, the topic of your paper, your writing style, or any other important details. We would not want to assume anything and then start working on your paper. We always encourage our clients to commend or criticize our writers via the "message" box available on every order on the client page. Your comments are vital to our writers and the administration more so for ranking and promotion purposes.
How will I be able to send my case study/articles/materials to the writer?
After you sign up with us, you are provided with a Client Page that comes with two buttons; the 'files' and the 'messages' button. You can use the 'files button to upload any material/attachments that need to be reviewed before a writer starts on your paper. The 'messages' button allows you to send messages in real time to either the admin or to the writer assigned your paper. As soon as your material is shown as 'uploaded successfully' it is available to the writer and no further action is needed. However, you can always contact the admin or the writer via the 'messages' button to confirm that indeed they have received the material you need to be reviewed. In case you experience any difficulties attaching your files kindly contact our operators to give you an alternative on how they can get to our writers.
Your paper is delivered to your Client Page once complete.
Once a writer is done with your paper, it goes straight to our editing team who go through it to ensure that it, meets our quality standards. Once the editing team approves it, it is delivered to your client page for your preview. Once you click on 'approve', the paper automatically becomes available to you in Microsoft word form. If you feel some instructions were left out in the paper, you can always request a revision via the 'Revision tab' available on your client page with your comments addressed to the writer with a new deadline (not less than 1hr). Kindly CLICK HERE to place an order now!
What is my personal order page/client page? How does it work?
A client page is your personal page that is immediately made available to you the moment you complete filling out the details on the 'ORDER NOW' page and click on "Proceed to Checkout". You only need to fill in these details once, and from then henceforth you need to keep your username as well as the password safe for you will need them for tracking your order and placing a new order in the future. You will also be able to communicate with both our system administrator and the writer assigned to your paper via the client order page.  Your client order page contains the following:
Your order tab "ORDERS" helps you track the status of your previous orders with CustomNursingEssays.Com. It also displays your pending/in progress, revision, editing, completed, rejected, and also disputed orders with us.
'Place Order' tab that takes you directly to our "ORDER NOW" tab in case you need to order a new project.
The 'Profile & Messages' section contains your personal information and you can change your password at any time. The messages section shows messages sent to you from either a writer or the admin. You can also draft new messages and reply to the old ones from this section.
What if I forgot my password?
You will be asked to create your own password when placing your first order with us. In case you lose or forget this password, all you have to do is click on the 'forgot password' link and it will direct you on how to access your account. It's that simple.
How will I receive my paper?
As soon as our editing team is done with your paper, you will receive a notification on your email with a link directing you to your 'CLIENT PAGE'. However, we also encourage our clients to keep checking their 'CLIENT PAGE' as the deadline approaches in order to avoid any misunderstandings, especially with new clients. The order will be appearing in your 'completed' section and it is upon you to click on the 'approve' button to confirm that the order meets all of your specifications. However, our system assumes that our client forgot to approve a delivered order and auto-approves all completed orders after 72hrs.
I haven`t received my custom paper by the deadline. What should I do?
If you have not received your order by the agreed deadline (which is very rare) contact us immediately. We have Live Chat agents available 24/7/365 to assist you in such a situation so please do not hesitate to contact us immediately with any inquiries. Chat with us online, give us a call, message our WhatsApp number immediately, or write us a message via your "CLIENT ORDER PAGE" and we will get back to you soonest possible so that our operators can assist you right away. This can happen due to a couple of reasons: It may happen that you entered the wrong email address, our email notifying you of the completion of your order may have been filtered to the 'spam' folder, or our writer wrote to you and was waiting on your response before delivering the order, or that we are scanning it for plagiarism. Contact us immediately if you have this sort of problem especially vie live-chat and we will sort you out immediately.
Thank you for using our service.
Our Delivery Policy Related posts: