What Is a Cardiovascular Operating Room Nurse?
A cardiovascular operating room (CVOR) nurse is a significant officer if the operating room team which is charged with open-heart (cardiovascular) patients. A CVOR nurse assists the physician during surgery, ensures that all sterile procedures are adhered to during surgery, all the necessary surgery equipment and medications are preset for the operating team, offers patient care and also ensures that patient safety is observed at all times.
Becoming a Cardiovascular Operating Room Nurse
To become a Cardiovascular Operating Room Nurse, one must a BSN first, and earn a RN license. The next task is to gain hands-on experience in critical care (mostly in the ICU) and operating room treatments and procedures. In addition to the BSN, an aspiring CVOR nurse should gain the Basic Life Support Certification (BLS) from either the American Red Cross or the American Heart Association. Additionally, many healthcare facilities requires a CVOR nurse to hold the CNOR certification offered for preoperative nurses by the Competency and Credentialing Institute. They also require qualification such as the Advanced Cardiovascular Life Support Certification (ACLS) and or coupled with  the Pediatric Advanced Life Support Certification (PALS) also offered by the American Heart Association.
Typical qualifications of a Cardiovascular Operating Room Nurse are as follows, but they may vary depending on one's institutions;
Active RN license, and preferably at least a BSN holder.
Hold the Basic Life Support Certification; i.e. CNOR, PALS and/or ACLS preferred
At least 1-2 years nursing experience, operating room experience preferred
Must be very attentive to detail for guaranteeing patient safety and quality monitoring
Sound coordination and organization skills to ensure delivery of quality care across CVOR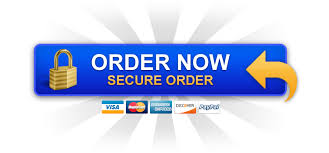 (Visited 109 times, 1 visits today)