MONEY BACK GUARANTEE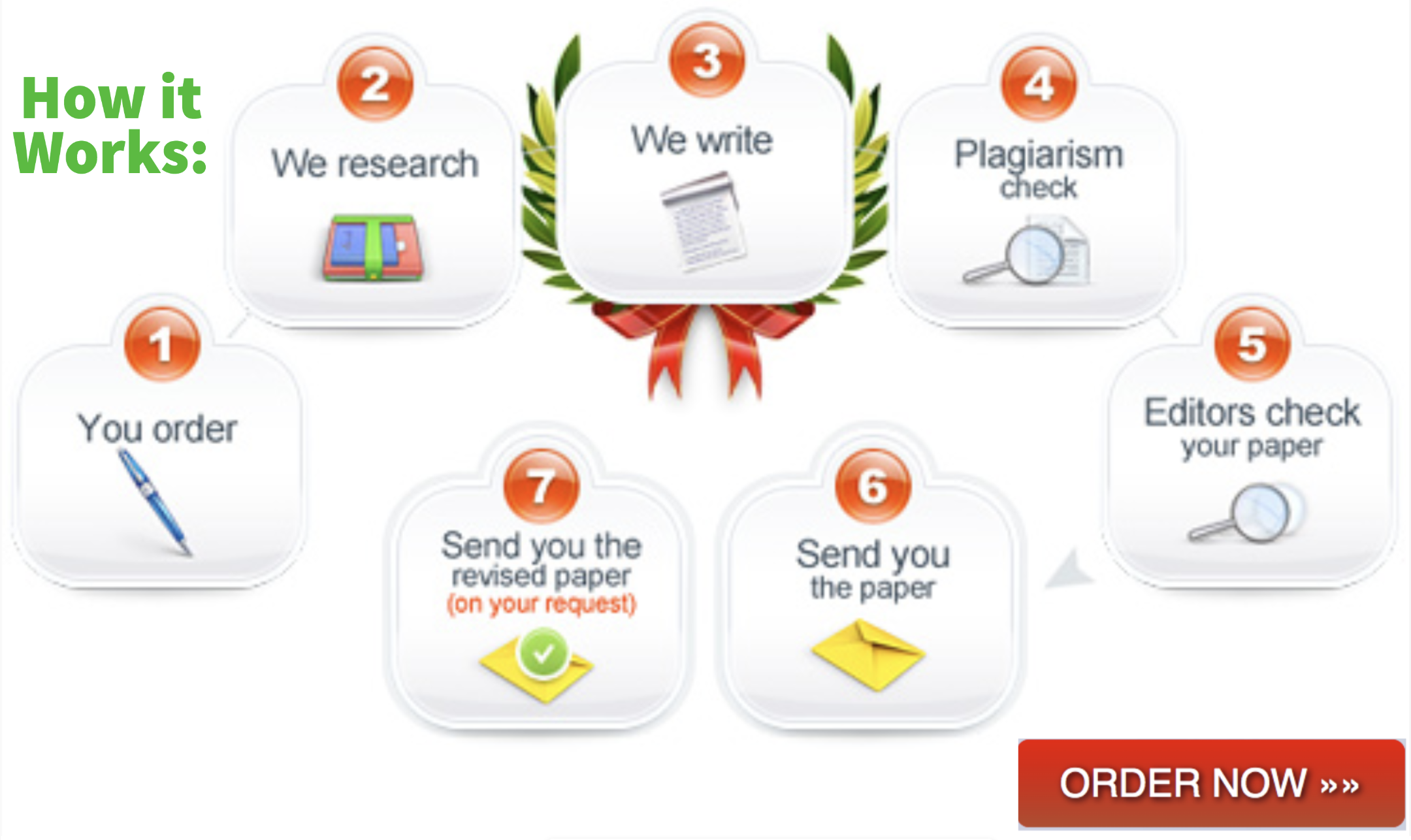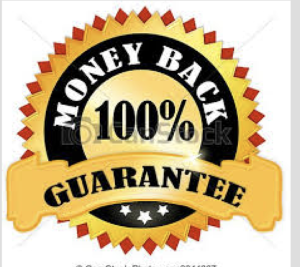 Before you purchase any essay online today, you should be aware that most websites online today are not legit. Yes, they may have a whole section showing a statistical analysis of their online writers, previously completed orders, or current orders, but most of these are cooked. Most of these services never honor their pledges even when they mess up your work.
However, that is not us, and we can also admit that not every service online today is a scam. We have heard a lot of our new customers commending us for honoring our promises citing how they had been conned by numerous scam sites before finding us. Please beware of being another one of their victims by being lured by very sweet and/or cheap deals that only last as long as you do not ask any questions. The moment you raise an issue especially when not pleased with their work and that relationship is gone, and all your funds as well.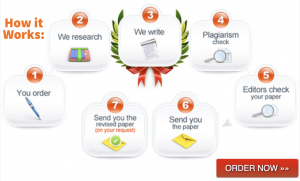 Do not fall for a service that will either resell your essays (an essay mill), disclose your personal information, or complete a bogus paper that might fail you the entire class.
At www.customernursingessays.com, we encourage all new and existing customers to feel 100% while placing an order with us!
Our comprehensive money-back policy allows you to request and receive all your funds back on any order that does not satisfy your needs, and at any stage in case something goes wrong.
This includes if you feel as if the services offered are in contrast with your securities or interests.
Note: even though refunds are very rare, customers who request refunds are offered that money to the last coin, and most of the time to come back within a day or two and process new orders coz we proved we were genuine when we offered 100% refunds. All refund requests are processed within 3- 7 working days.
I would like to cancel my order
We offer 100% refunds if you ask for your money back before your order is assigned to a writer. If your order has been assigned and confirmed by a writer as displayed on your client page, the amount to be refunded will be determined by the remaining deadline. If less than half of the initially processed deadline has passed, you can claim up to a 70% refund, and 50% if more than half the deadline is passed. This is because we have to protect our writers as well: if you cancel an order that they already started working on, they have to be compensated for their time and the resources they had invested to complete a newly canceled order.
Please note that we do not offer refunds for completed orders delivered by their deadline unless you are citing quality concerns, where you get a 30% refund.
I paid for one order twice
If you pay for one order twice by mistake, we immediately assume that the second payment was by mistake and refund you 100%. However, you shall have to prove that you indeed got two confirmation numbers or receipts from PayPal or your bank.
I accidentally placed two identical orders
If you place two identical orders by mistake, you should contact our customer support, preferably by chat, and explain the situation so that we can cancel the duplicate and offer a 100% refund. Otherwise, if you do not contact us within 12 hours, we shall assume you processed an extra essay for a friend or a classmate and assign the two assignments to two different writers.
Please note that IT IS YOUR SOLE RESPONSIBILITY TO CANCEL A DUPLICATE ORDER IF INDEED IT WAS BY MISTAKE.
If after the orders have been assigned you request to cancel one of the orders, the terms of your refund will the as stipulated in the "I would like to cancel my order" section above.
No writer was found to work on my order
Such a situation is significantly rare, but we always try as much as possible to find the most qualified writer to work on your essay. However, if this ever happens, we send you an email explaining the situation and offer a 100% refund on the same.
We have an in-house team of professional writers, but we also hire freelancers when we are totally slammed so this does not happen often.
My paper was late
If your paper was late, most probably it is because you never provided all the materials necessary to complete your work, and you should receive an email explaining the same as soon as we note that some details could be missing.
Kindly ensure that you have all the material you need the writer to utilize for your essay even before you think of processing an order with us. If you process an order on our system and leave it unpaid in "pending status" for more than two hours, to go find the material, our system assumes it is spam and deletes it once the two hours are over.
If for some reason we had all the material but failed to deliver your work on time, you need to contact customer support immediately regarding the situation, the system may have not been updated or refreshed yet, and they usually update this instantly when you contact them. However, if we still fail to deliver your essay by the deadline and it was not a system issue, you can request a price recalculation that accounts for the extra hours your paper was late. The differences are calculated from the "Order Now" tab after filling in the order details based on the time it took to deliver your paper.
All lateness refunds are to be submitted through the orders messages tab within 14 days, else we cannot guarantee any refunds for requests submitted later than that.
How soon can I get my revision?
Please be advised to process your paper with enough time on your end as well to allow for revisions. We usually deliver significant revisions in 24 hours, but urgent orders may be revised in a couple of hours.
I am not fully satisfied with the quality of the paper. However, I accept it and will revise it myself. I request a partial refund.
If you are still not satisfied with your final draft after 3 revisions but still elect to revise it yourself, you may request a partial refund of up to 30%. However, kindly note that we offer unlimited revisions, and we have never revised a document more than 3 times without delivering exactly what the instructor needs. However, in the event that it happens, we reassign your essay to a whole new writer after three revisions. And if still not satisfied we could qualify for up to 30 % refund. Failure to produce revision remarks within 14 days leads to the cancellation of the dispute and/or refunds.
I am completely dissatisfied with the quality of the paper.
If you are completely dissatisfied with our work after the first draft, we immediately reassign the order to a whole new writer with s short delivery deadline of 24hrs tops. From there you may request one or two revisions, and if you are still unsatisfied, you qualify for up to a 70% refund. Please note you should only dispute an order 14 days after its delivery deadline. All refunds are processed within 3-14 working days. However, if you choose this option, please note that all drafts that had been submitted to you shall be posted online for commercial purposes to protect our writer's hard work. If we agree to a refund, but still submit our paper, it will reflect 100% content similarity on both www.grammarly.com and www.turnitin.com.
You then have 14 days to send us your own plagiarism-free version of the paper so that the Dispute Department can ascertain that you indeed turned in your own paper. We discard this paper immediately after your claims are established and then refund all of your money to the last coin. Failure to provide the needed information within 14 days will lead to the cancellation of the dispute and no refunds are possible after that time.
In case you request a full refund, www.customnursingessays.com reserves the right to publish the paper online for commercial purposes. However, we do not keep any sort of essays or research papers databases, and "publishing online" means that the paper would be found visible on any search engine, and it is available to any anti-plagiarism software, which would link it back to our website. Sometimes we publish such a paper as a sample essay. The purpose of this action is to protect our writers' work just in case a dishonest client request for a refund after having used our paper.
Additionally, you cannot qualify for a full refund after having clicked the "Approve Order" button on the client page. However, you are eligible for a partial refund just in case you clicked on the button by mistake. All refund requests should be made within 14 days of having received the paper, otherwise, no refunds are possible after this time.
I received my completed paper but forgot to approve it
Kindly note that you have 72hrs to approve your custom paper from www.customnursingessays.com, otherwise, the system automatically approves all delivered orders 72hrs past the deadline. From the moment the system approves your order, you have 14 more days to request a refund. No refunds are possible 14 days after approval.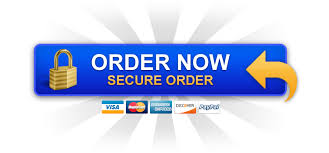 (Visited 180 times, 1 visits today)