Benchmark- Professional Portfolio
In the contemporary world, the creation of a professional portfolio is instrumental in an individual's career journey. That is for sure since it provides evidence of an individual's quality and quantity of professional development, and prior learning as well as work experiences for educational credit.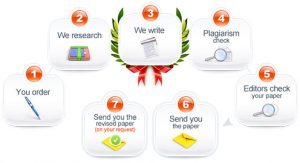 Public health profession is no exception to the need of having professionals that create professional portfolios. A crucial step in the professional portfolio development is conducting a reflection of the achievements. In essence, this paper aims to address the same by providing a personal reflection of a practicum experience. By so doing, a new understanding of the invaluable role of the reflection is inevitable.
Summary of Practicum Experience
Primarily, the site for my practicum experience is Cornerstone Family Healthcare, a non-profit organization licensed to operate as a Diagnostic and Treatment Center by the State of New York. Its mission as a healthcare organization is to offer quality, comprehensive, basic and preventative healthcare services in a caring, respectful and dignified environment. Moreover, it aims to be responsive to the needs of communities it serves, and more specifically the underserved populations regardless of the sex, sexual orientation, racial, economical and ethnical backgrounds (Cornerstone Family Healthcare, 2017).
Of the essence to my practicum experience is the nature of work that I engaged in during my stay at the practicum site. As envisaged in the organization's mission statement, the nature of work in this institution entails primary and preventative healthcare services. Precisely, at a personal level, I participated in group education and health promotion activities, more specifically chronic disease self-management program, which targeted to empower chronically ill patients so that they can afford quality life.
Application of Theory into Practice during Practicum Experience
Over the period of practicum, the acquired knowledge from the course work came in handy in several situations that are worth noting. A case in point of an applied theory into practice during the practicum is the one that relates to the public health principle of equity. According to Baillie and Black, (2015) the principle of equity refers to the fair and just treatment people per their similarities and differences. During the practicum, this principle is especially significant when attending to the needs of the chronically ill persons. The program never discriminated its audience on the grounds of race, ethnic background, sexual orientation and economic background. Instead, the offered services were per the needs of an individual. Without a doubt, this is proof enough of the application of theory into practice.
Notwithstanding, the concept of rehabilitation is another aspect of theory that came to the fore during the practicum. Such is the case given that the practicum enabled me to empower the chronically ill persons on how to cope with their predicaments, which is essentially an element of rehabilitation. Rehabilitative services are necessary for the chronically ill individuals since it enables them to develop coping mechanisms that will slow down the severity of their conditions (Andresen, &Bouldin, 2010). Going by this example, it is apparent that this practicum provided me the opportunity to replicate the knowledge of rehabilitation into my practice.
Lastly, the principles of successful health education programs also took center stage of my practice during the practicum experience. That is for sure since in my teaching sessions I prepared the teaching plan as per the needs of the target audience. For instance, when dealing with the elderly persons, I chose to break the content material into small bits so that each session would take twenty minutes maximum, which is sufficient time to prevent the loss of concentration among persons of this age. Such a practice is consistent with Cottrell, Girvan, McKenzie, and Seabert, (2015) opinion that teaching sessions for the elderly patients should take a short duration. Based on this illustration, my commitment to applying theory into practice is indisputable.
Evaluation of Learning and Professionalism Skills Development
Concisely, the practicum enriched me with various lessons that are worth noting and applicable to my public health career. An insight earned from the practicum, which I find more fascinating, is the care of chronically ill persons. The practicum reinforced the need for integrating both pharmacologic and non-pharmacological interventions in the management of these persons, which largely bore fruits. For instance, the use of garlic and antihypertensive in the management of hypertension was particularly effective. Such a lesson, I intend to incorporate in my public health practice whenever I am dealing with hypertensive patients whose blood pressure control is necessary.
Besides, through this experience, I have also mustered several professional skills that are worth highlighting. For example, I successfully developed my teamwork skills during this experience. That is for sure because during the practicum experience I was able to draw upon these skills when working with the other public health personnel within the institution. Furthermore, the interpersonal and communication skills are other areas that personally I believe improved out of this experience. Such is the case given that in my practice I had to communicate and interact with other personnel that inevitably improved this skill set. As for the future practice, this skill set will come in handy more especially when working with personnel from other disciplines. For instance, the interpersonal and teamwork skills will enable me to relate to others while the communication skills will ensure that I can reach out to the other personnel.
Personal Mission, Core Values, and Vision for Public Health Career
The personal mission, core values, and vision regarding my role in the public health career are also important aspects of self-assessment that one must establish when seeking to create a professional portfolio. That said, my mission is to provide basic preventive services in an equitable, just and fair manner. As for the set of core values that I cherish most, they include quality of life and equality. On the other hand, my vision entails becoming one of the best public health professionals that is responsive to the needs of the communities that I will serve.
Concerning the influence of my core values on ethical decision-making, I am of the belief that the personal values will guide me to make ethical decisions. That is for sure since my value for the quality of life will enable me to appreciate the sanctity of life when faced with the decisions of choosing between life preservation and destruction while working in the community. Similarly, the value of equality also translates to ethical decisions since it will ensure all persons receive treatment that is just and fair as per their needs. As such, with these values, making ethical decisions in public health is inevitable.
Conclusion
In closure, this paper aimed at presenting a reflection of a practicum experience. Indeed, it has achieved this objective. An implication drawn for public health practice is the need of reflecting experiences since it affords the advantage of the continuous growth of an individual on a daily basis. In the absence of such, a person is unable to realize the mistakes, and therefore he/she becomes a victim of the same errors in the future.
References
Andresen, E., &Bouldin, E. D. F. (2010). Public health foundations: Concepts and practices. San Francisco, CA: Jossey-Bass.
Baillie, L., & Black, S. (2015). Professional values in nursing.
Cornerstone Family Healthcare.(2017). Family Healthcare Practice | Cornerstone Family Healthcare | New York | Cornerstone Family Healthcare. Cornerstonefamilyhealthcare.org. Retrieved 3 August 2017, from http://www.cornerstonefamilyhealthcare.org/about-cornerstone/
Cottrell, R. R., Girvan, J. T., McKenzie, J. F., &Seabert, D. (2015). Principles and foundations of health promotion and education.Boston: Pearson.
(Visited 8 times, 1 visits today)