APL Portfolio Module to demonstrate Competency for Post Graduate Admission into Nursing
Table of content.
Introduction…………………………………………………………………….
All about me.
Resume………………………………………………………………………………
Extended curriculum vitae……………………………………………………………..
Interpersonal and communication skills with a variety of people and settings……..
Role of lifelong learning and personal development…………………………………
Ability to demonstrate a professional image in behavior and appearance……………
Previous learning experiences………………………………………………………….
Developmental plan to address identified learning needs……………………………….
Conclusion/ Summary………………………………………………………………….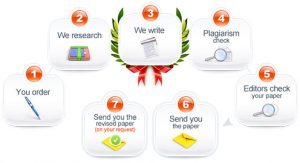 Introduction.
I am a biomedical scientist because I was eager to gain knowledge on the origin of various human conditions and this curiosity could only be quenched by venturing in the laboratory sector where most of my answers laid. Through my work, I have impacted the lives of many patients indirectly through conducting various tests in determining various parameters that determine the health of individuals. I desire to be the primary care provider to these patients as I am derived by the empathy that I usually have to them. I am certain and eager that this can be done efficiently by pursuing a post-graduate degree in adult nursing.
Being offered the opportunity to pursue the nursing career will answer my strong desire to impact positively on the health of patient's specifically adult clients. I feel that one of the great satisfaction for nurses is to see the patients they have taken care of getting better and be able to care for themselves without the need of support. Indeed this method of impacting others life and health is a profound and satisfying way of spending a day at the workplace.
I believe that I possess determination and insight and determination that I can offer to care users in the field of nursing. I would be an asset to the institution as well as an asset to the nursing profession. I strongly believe that I will be a team player to help patients in meeting their nursing needs. This portfolio provides you with the pieces that aim to give you an idea of who I am as a biomedical scientist yearning to be a nurse (Wheeler, 2013). My objective is to reveal to you my strengths that can make me a passionate and efficient nurse to the nursing fraternity.
Curriculum vitae
PRIVATE AND CONFIDENTIAL
The Extended Curriculum Vitae.
Interpersonal and communication skills.
These are essential skills that all the nurses require while they provide their care to patients. This so because the nurses interact with a range of people in the line of duty. These include fellow nurses, other healthcare professionals from other disciplines, patients themselves, visitors and the significant others. All these people will require excellent interpersonal skills such as being considerate, tolerance to other, teamwork and cooperation to be able to interact and achieve the common goal of optimum care to patients (Arnold and Boggs, 2015). While serving as a laboratory scientist, I have related well with my fellows and student scientist while mentoring them. This made me develop concrete interpersonal skills which I can still use in the nursing profession to build teamwork and enhance nursing care.
Communication skills are sensitive issue since it entails maintain ace of the confidentiality of patients' information which is a role nurse as the primary caregivers to sustain throughout. The channel of communication is also significant in nursing to ensure there is a central point of receiving instructions as well as providing a report to a designated point. Communication enables s nurses to pass information to patients, significant others as well as other healthcare team members. While working as a biomedical scientist in both Biomedical Scientist in both Immucor and Metronics laboratories in Maple Shade, I was able to display proper communication to other healthcare givers by giving an accurate interpretation of test results as well as compiling reports from the periodic outcome of the tests conducted.
Besides, essential skills in communication and interpersonal are key. While leading the teams in the laboratories as the biomedical scientist, I received complaints from other healthcare team s in the wards who were questioning the validity of the tests we were conducting since they conflicted. For instance, some patients could have positive triple serology yet they are seronegative of diagnostic testing and counseling while other would have negative triple serology yet they are seroreactive and are on antiretroviral therapy. I took such complaints positively and looked unto them. It emerged that the samples could get mixed up especially when only two names of the patients were used as they could be similar. I wrote a report on this and communicated to them so that each patient could have three names in their request forms followed by their patient numbers. This turned to be effective with such incidences ceasing to occur.
Role of lifelong learning and personal development
The capability of learning is one of the essential elements of the current generation (Della Ratta, 2015). My experiences as a biological scientist, youth leadership and in charity services have all pushed me to desire to learn much so that I become a caregiver, especially to the adults. I believe that the previous experiences in academics and volunteering, as well as my overall personality, makes me a qualified candidate to the nursing profession.
My experience has also taught of honesty and integrity as well. Being in charge of the laboratory equipment and keeping an eye on them for accountability was a good task that taught me honesty and being responsible which I can now translate to the nursing field. While doing the charity tasks in visiting the elderly as well as interacting with others in the university as well as at the workplace, I was able to meet people from various places with diverse cultures. Through tolerance, I was able to respect people due to their diversities, and this enabled us to work as a team with no discrimination. With nursing care requiring of respect and equity, I will be able to apply this aspect to work with my fellows as well as providing care to the patient while considering their diversity and respect for them.
With the use of healthcare information management system and getting the excellent appraisal as the biomedical scientist indicated my technological skills. I can apply this to enhance the use of informatics and technology in nursing to improve the quality of care being provided. Being able to lead the laboratory scientists providing better laboratory services that awarded me the title of the team leader of the year in 2016 is a critical display of my leadership skill in bringing people together. This aspect of teamwork and leadership is essential, and I can apply it in the nursing profession in conducting of seminars and continuous medical examinations. This will become a leader to better their knowledge as well as enhance professional development and competency in nursing.
Ability to demonstrate a professional image in behavior and appearance.
Professional image is the projection each person places concerning appearance as well as reputation. I consider the manner unto which one dresses, people talk about them, how they respond to people and how people talk about them to be a critical professional image that needs to be raised high(Hoeve, Jansen and Roodbol,  2014.). In my two area of practice as the biomedical scientist, I always talked positively and responded positively to the team members. At the same time, I always kept my personal life and personal opinions to myself. Being the team leader, it was essential to be respected and looked upon and this translated to a raised professional image that I had to protect. With all this, it was able to keep off the self-appraisals and presenting personal issues that may lead to change my reputation hence impacting the professional image.
Other ways which would be essential in maintaining this professional image encompassed being with the right people and only joining groups when they are engaging in something constructive. I also respected all of them as well as making my work speak for itself while taking credit where warranted. It is challenging to portray the professional image with interaction with individuals who do not care about the same image. This can be overcome via avoiding such individuals.
Nursing is a profession dealing with information, care, and decency, a raised professional image is essential, and I believe I can maintain that. My experience in managing professional image makes capable of retaining the same while giving care to patients by respecting, letting my care speak for itself while also maintaining the standard code of dressing be it scrubs or dust coats.
Previous learning experiences
While undertaking my undergraduate research proposal, I dwelt in sample and specimen collection which impacted the results of such tests. After literature reviews and reading of various articles, I came to realize their existed inappropriate specimen collection especially those that are collected by the patient such as stool, urine, and sputum sample as they provided incorrect results. From my study, I concluded that the inappropriate specimen collection was as a result of poor instructions from the physicians making the patients collect inappropriate samples.
For instance, the patient would provide urine sample without targeting the middle stream sample while sputum would also be collected at any time as opposed to the collection early in the morning. I recommended appropriate health education as well as proper instructions to patients that saw suitable specimen collection that was able to bring out substantial results in disease diagnosis.
While yearning to be enrolled to join the nursing profession, I am sure I will be able to use my analytical skills to bring change and make the nursing care provision much better. I feel I can apply this to bring the aging population on the book and change their lives since through my interaction with geriatrics through the charity visits together with the youth in the church; I was able to identify gaps that need to be filled in their care. I will do this by organizing training sessions and teach fellow on geriatric care to impart them with knowledge that would see appropriate care to this specialized group(Clavijo, Romero, &Paniagua, 2016).
Developmental plan.
With my knowledge following my biomedical science training, I am well acquitted with the various pathological conditions, their treatment and care need de by such victim, ethical issues, and professionalism. I have feeling that I am in need to learn various adverse nursing procedures as well as having hospital orientation to grasp the role of the nurse in the provision of care. I think in- job training will be best appropriate where learning will be conducted in the clinical set up while doing the same procedures(Chamblee et al., 2014). The registered nurses form a basis in mentoring my aspiration. At the end of the rotation in each unit, an assessment can be conducted against the objectives to determine my competencies.
Conclusion.
The portfolio provided a platform to communicate my capability and pass the idea of who I am as a scientist and which can be given the opportunity to get into the nursing field. With my experience in my line of duty, skills obtained while doing my undergraduate biomedical science together with virtues developed through the charitable activities and extracurricular engagement, I am sure I can pass all the skills to be the best candidate in joining the nursing profession to care for adult clients.
With the portfolio concentrating on my achievements and strengths as a biomedical scientist, it is essential to recognize the deficits that exist that need adjustment to allow my desire to join the nursing profession. It is this area of improvement that your institution will be helpful to incorporate me into the field of nursing.
References:
Arnold, E.C. and Boggs, K.U., 2015. Interpersonal Relationships-E-Book: Professional Communication Skills for Nurses. Elsevier Health Sciences.
Barker, J., &Linsley, P. 2016. Reflection, Portfolios and Evidence-based Practice. Evidence-based Practice for Nurses and Healthcare Professionals, 157.
Chamblee, T.B., Dale, J.C., Drews, B., Spahis, J. and Hardin, T., 2014. Implementation of a professional portfolio: a tool to demonstrate professional development for advanced practice. Journal of pediatric health care: official publication of National Association of Pediatric Nurse Associates & Practitioners, 29(1), pp.113-117.
Clavijo, C. M., Romero, D. J. F., &Paniagua, V. M. (2016). Evolution of education in nursing. Medwave, 16(6), e6505-e6505.
Della Ratta, C.B., 2015. Flipping the classroom with team-based learning in undergraduate nursing education. Nurse educator, 40(2), pp.71-74.
Hoeve, Y.T., Jansen, G. and Roodbol, P., 2014. The nursing profession: public image, self‐concept and professional identity. A discussion paper. Journal of advanced nursing, 70(2), pp.295-309.
Wheeler, H., 2013. Law, Ethics and Professional Issues for Nursing: A Reflective and Portfolio-Building Approach. Routledge.
Zia, R., 2015. Curriculum Vitae Rashid Zia. Nature, 6, p.8636.
(Visited 19 times, 1 visits today)