Roles and values for advanced professionals Professional Mission Statement Development
My goal as a registered nurse is to provide every patient with the same high-quality, competent care, regardless of the various variables that could affect their prognosis for health. I think that all patients, including their families, should be treated equally with regard to their choices. I am eager to make significant judgments that can help the patient heal by applying the knowledge I have acquired through my education and experience.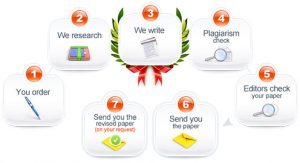 In my future career as a nurse leader, I hope to deliver high-quality care that will delight patients and their families by employing evidence-based practice and wise decision-making. Achieving my educational goals would enable me to change patient care in the future as a nurse leader, which is something I am willing to do.
Professional Mission Statement in Reflection
Focus on patients and families, improvement in nursing education, and nursing leadership are the three main topics that my mission statement outlines as guiding my nursing practice. I will apply my scientific understanding from research to ensure accurate patient assessment and management when giving competent care. Working cooperatively with other healthcare teams, I will employ evidence-based procedures to direct the provision of care to patients and their families. Second, I'll make time to enhance my nursing abilities through training and education so that I can give patients high-quality care. My objective is to comprehend the ethical guidelines in nursing research and care delivery so that I may make sure I keep positive patient connections in all settings for care delivery. Above all, I want to develop into a nurse leader who will influence others through effective management and the creation of policies.
Representation of a Learning and Healthcare Professional in an E-Portfolio
Nursing competency is based on the information and abilities acquired through clinical practice and nursing education. In my opinion, lifelong learning equips nurses with the critical thinking and problem-solving abilities necessary to make crucial choices while providing patient care. Additionally, participation in continuous education and improvement in nursing practice ensures that nurses learn new approaches to providing care to patient populations with changing requirements. The "HIS final paper" that I turned in in August is the first piece of evidence that shows my capacity for learning. The study talks about how health information systems have altered nursing practice and advanced information management. The "Professional reference questionnaire," which highlights my major professional habits and clinical performance as a registered nurse, is the second artifact. The quiz shows that I have excelled in the clinical setting in terms of patient safety, communication, and taking charge.
Professional Strengths of E-Portfolio
The nurse manager's responses to my professional reference form indicate the areas of clinical practice where I have excelled. I think the professional standards and code of ethics should be followed by all nurses. I have always carried out my obligations in accordance with the American Nurses Association's rules (ANA). I possess a high level of competence in the areas of patient advocacy, communication, safety, and professionalism. In order to achieve improved patient outcomes, I consistently take ownership and accountability of patient care and collaborate with other healthcare teams. The manager emphasizes that I am a committed nurse willing to collaborate with other team members even in difficult circumstances. I consider myself to be a self-assured nurse determined to inspire others to realize better patient outcomes.
Program Development Obstacles
Nursing students unavoidably face several obstacles in their coursework and clinical settings that call for perseverance to be overcome. One of the difficulties I had with the program was managing my time, particularly trying to balance employment and school. I was quite busy and it took a lot of effort to complete all of the projects and assignments for the course. Second, the nature of nursing education has changed to include elements of online learning, and I found it challenging to adapt to the new framework. I became aware that a lot of the interactions between the teacher and the students took place online, and I recognized I needed to learn more about carrying out activities in an online setting. To avoid missing deadlines, it was challenging to organize chores and complete assignments.
overcoming obstacles
Accepting that advanced nursing education is tough and requires effort for effective completion was the first step in conquering the obstacles. According to Fitzgerald et al. (2016), a collaborative collaboration is crucial for nurse educators and nursing students during advanced nursing education. I learned that we were all dealing with the same problems by collaborating with other classmates. My creation of a learning timetable, which assisted in prioritizing work, enabled effective time management. In order to understand more about the online learning environment and to ensure that I got the right advice when I ran into issues, I also kept regular contact with my colleagues.
Program Results Roles and values for advanced professionals
What is required of a nurse once their MSN nursing education is complete is determined by the MSN program outcomes. The program's assignments and evaluation exams made a significant contribution to the efficient application of nursing science and research to affect patient outcomes. Through the use of electronic health records in the clinical settings and efficient use of the online learning environment, I was able to use the proper patient-care technologies. Collaborative care and interprofessional communication were exhibited while working closely with classmates in the classroom and clinical settings. My understanding of nursing science and the application of scientific information to affect favorable patient outcomes was enhanced by the inclusion of courses like genetics and genethics in the curriculum. Last but not least, doing research enabled me to develop and apply creative nursing strategies that improved quality results.
Professional Development
Experience, education, and training all play a role in a nurse's professional development. Our professional development keeps us up to date on the most recent research, methods, and technology that support exceptional healthcare. I think that through learning about how technology is used in nursing and how it might influence or improve patient outcomes, I have advanced professionally. Through my study, I have come to understand the value of applying evidence-based approaches to enhance patient care as well as the current function of nursing research. My knowledge of interprofessional cooperation and how various healthcare teams can collaborate to improve patient outcomes has grown as a result of the training. I can now envision what can be accomplished through nursing leadership and management since the curriculum has helped me think outside of the hospital context. I am driven to go above and beyond my responsibilities to the hospital's patients because I want to become a leader who can have an impact on top-level decision-making.
Safety and Quality
Reflection
Nursing care should be characterized by high-quality patient care. The Institute of Healthcare Improvement (IHI), from which I took my definition of quality and safety, defines quality as the level of care given to patients and how much that care improves patient outcomes. I think all nurses are capable of providing care for patients, but not all approaches will result in better outcomes for the patients. I consider safety to be an aspect of quality care that stands for the mitigation of risks related to receiving medical attention. In order to accomplish these results, healthcare personnel should be patient-centered, and it is essential to provide personalized treatment to each patient.
Professional Definition Development
My idea of quality was helped to evolve by the MSN program's lessons on the nurse-patient relationship. The conceptual model for the nursing program placed a strong emphasis on informatics, leadership, and communication as well as safety and quality. I understood that system analysis and ongoing outcome monitoring are necessary to attain quality and safety. Second, participating in research has given me a better understanding of how EBP might enhance patient safety and quality of treatment.
Artifact Assistance Roles and values for advanced professionals
The "Task 1, Quality Indicators" study, which covered nursing-sensitive indicators of high-quality care, is the first piece of evidence in favor of my definition. The IHI Basic Certificate on Quality and Safety serves as the second artifact and demonstrates that I have a basic understanding of how quality and safety should be provided in healthcare.
Evidence for the Definition Roles and values for advanced professionals
Nursing-sensitive metrics for high-quality care were the main emphasis of task 1 of the organizational systems and quality leadership. In the essay, I talked about how nursing care delivery should be distinguished by high-quality patient care. I also discussed how collaborative practice can enhance pressure ulcer patient outcomes. The IHI Basic Certificate on Quality and Safety serves as the second artifact and demonstrates that I have a basic understanding of how quality and safety should be provided in healthcare. I studied online for 18 hours to acquire the certificate, making sure I understood the concepts of high-quality treatment and patient safety.
The value of the IHI Certificate Roles and values for advanced professionals
The IHI accreditation serves as a tool for me to show patients that I can provide them with high-quality, secure care. The certificate will demonstrate to employers that I am qualified to make judgments that will improve patient safety and quality of care in my future position as a professional nurse. The credential also shows that I am capable of leading other nursing teams toward the provision of safe care and making choices that are quality-driven.
Evidence-Based Interventions Roles and values for advanced professionals
Reflection
It is well-established that nurses and other healthcare workers who use evidence-based practice have better patient outcomes (Chien, 2019). According to my definition of evidence-based practice (EBP), it is the utilization of data from clinical research and best practices to influence decisions during the provision of healthcare. For a decision to be considered evidence-based, it must be backed by data from many studies.
Professional Definition Development Roles and values for advanced professionals
The three responsibilities of a nurse—as a detective, a scientist, and the manager of the healing environment—were used in the MSN program to promote the idea of evidence-based treatment. I saw that the nurse uses best practices based on research because she is a scientist. I also actively participated in assignments that discussed the use of evidence-based practice to treat various medical diseases. I was able to recognize how EBP is changing the face of healthcare through the tasks.
Artifact Assistance Roles and values for advanced professionals
Two artifacts, including "EBP Class Task 2" and the "Evidence Matrix" on pressure ulcer prevention, corroborate my definition of EBP.
Evidence for the Definition Roles and values for advanced professionals
The two artifacts discuss the problem of pressure ulcers and several scientific management strategies for the healthcare issue. In job 2, I suggested using a preventive dressing to protect patients from sacral pressure. 27 research and non-research articles were reviewed to arrive at this recommendation. The evidence matrix lists papers that suggested utilizing sacral dressing as an EBP for preventing pressure ulcers. These artifacts show how clinical evidence is used to guide decision-making for patient care. The review's inclusion of 27 publications shows that EBP should be acquired from a variety of sources.
Primary Study Roles and values for advanced professionals
It might be argued that process implementation in healthcare has been replaced by the use of evidence-based practice in nursing. While gathering information for EBP use, it is essential to assess the articles used in order to prevent picking the incorrect procedures. Relevance describes how well the information obtained or the information source responds to the current study issue. The researcher must review the content to see whether it is pertinent to the subject (Saunders et al., 2009). I always read the abstract, the research methodology, and the study findings before selecting a source to make sure the information is relevant to my topic. The amount of supporting evidence and whether the article was written by well-known authors determine how credible the data is. To make sure that the knowledge has been endorsed by other scholars, I always consult peer-reviewed sources.
In nursing practice, there is a distinction between quality improvement and research. The ongoing use of practices that improve healthcare services and people's health in measurable ways is known as quality improvement (WHO, 2019). To arrive at a choice that is founded on science, research is a process that includes the formulation of a theory, testing of the hypothesis, and evaluation of results. Research is typically utilized to create new methods of doing things. On the other hand, quality improvement draws on previously completed research and uses it to provide fresh perspectives on healthcare procedures.
Researchers frequently use either primary or secondary research to collect data when applying evidence-based strategies in healthcare. A method called primary research uses no data to investigate a particular subject or area of interest. Self-conducted research is carried out when material from secondary research is ambiguous or to support novel theories. The use of secondary research is when new practices are informed by existing material. It is the method of nursing research that is currently employed to answer problems that have previously existed.
excellence in performance Roles and values for advanced professionals
By honing my research and data-interpretation abilities, the MSN program enabled me to succeed in the application of EBP. My studies required me to examine data for relevance and applicability, and I also learned how to use solid evidence to guide improvements in nursing practice. I feel prepared to undertake secondary research and make practice change recommendations based on the most recent data.
Effective Leadership
Reflection
Nurse leaders are educated experts who support the management of healthcare services by influencing important choices at the highest level. According to me, applied leadership is a process by which a leader uses theory and information acquired through education and experience to guide critical decisions.
Professional Definition Development Roles and values for advanced professionals
I worked with many nurse leaders and mentors throughout the MSN program, where I gained more leadership skills. I was able to understand the value of collaboration in leadership thanks to the leaders' advice. Second, interdisciplinary teams were offered to assist with different facets of the course. I observed nurse leaders working cooperatively with other healthcare professionals, and this increased my understanding of what it takes to be a successful leader.
Artifact Assistance
My professional definition of applied leadership is supported by the Organizational Systems and Quality Leadership "Task 2" and "Task 3" that are included.
Evidence for the Definition
Task 2: Organizational Systems and Quality Leadership explains how nurse leaders can address healthcare issues with the right approaches. The need of using the Root-cause Analysis (RCA) technique to pinpoint the root causes of healthcare issues is discussed. Kurt Lewin's change management theory is another way that theory is used to inform change management. The third work in the organizational systems and quality leadership module examines how the healthcare systems are run in the US and Japan. It exemplifies how decision-makers can learn from other systems to enhance the way healthcare is delivered in the present.
Collaboration between professionals
Because it enables many team members to contribute to progress, collaborative practice is essential in nursing leadership. Project management delays can be avoided by nurse leaders since participation from other experts streamlines operations (Folkman et al., 2019). The delivery of high-quality healthcare services to patients is made possible by the collaborative practice, which also strengthens ties between healthcare teams. As nursing leaders work together, the workforce is inspired to cooperate, which results in the achievement of organizational objectives.
Because people cooperate, exchange ideas, and resolve issues together, collaboration is advantageous for both employees and the organization. Employee engagement is said to be influenced by collaborative leadership (Bosch & Mansell, 2015). Employees that are engaged are more productive, and the organization is more likely to advance smoothly.
Public and Community Health
Reflection
Although both community and population health are strategies for promoting health, they have different connotations. According to me, community health entails factors like education and research as well as the promotion of health within a specific geographic area. A group of people who share similar traits are the focus of population health, which is more focused.
Professional Definition Development
I was able to contact with people from various communities during the course, and I noticed that each community has its own set of health issues. I had the chance to examine the neighborhood and suggest changes to benefit some communities' residents. I found that community health has a broader focus and that its treatments work to lessen disparities with regard to health factors. My understanding of community and population health has expanded as a result of the projects and case studies I completed for the course.
Artifact Assistance
Two documents, Community Health "Task 1" and Community Health "Task 2," are included to support my professional definition of community and population health.
Evidence for the Definition
Task 1 of the community health assessment examined the needs of Sentinel City. I was able to gather demographic information about the community, evaluate the various health determinants affecting the community, and make practice change recommendations for the community's health issues. The second assignment in the course examined epidemiological factors that affect health with a focus on the flu epidemic and community-wide prevention measures. I was able to recognize the contribution of community health nurses to the results of population health.
Task for Community Health
The two assignments enhanced my knowledge of the effects of diseases on communities and various disease prevention methods. I discovered that there are many health issues that different communities must deal with, and that these issues range depending on the population. For instance, I observed that Sentinel City struggled to control infectious diseases and the spread of STIs among young people. I was able to comprehend the processes for reporting health issues in my area as well as how various healthcare teams work together to address health issues in the community.
Public Health Diagnosis
I was able to pinpoint three key health issues for Sentinel city during the community health evaluation. The neighborhood struggled to keep up with vaccination schedules, maintain a safe and clean environment, and reduce the prevalence of STIs. I discovered that the city's lack of high-quality healthcare services contributed to issues with immunization and subpar STI control.
Focus Changing Roles and values for advanced professionals
My primary area of attention for the neighborhood was teenage health because STIs were a common issue there. Working with the community helped me realize that many people were unaware of the health problem because there weren't enough resources available. The Better Health Clinic was the sole local service accessible. Accessing medical services also became a challenge, particularly on the weekends. My initial goal of raising awareness of the disease was diverted by this knowledge, which caused me to shift my attention to making sure the community has other services available to manage the sickness.
The value of the AMNH Certificate Roles and values for advanced professionals
I enrolled in the American Museum of Natural History's Genetics, Genomics, and Genethics for Nursing course when I was pursuing my MSN. I had the advantage of learning about and comprehending exciting new techniques that researchers are continuing to discover cures for various ailments. I was able to comprehend how research affects patient outcomes, particularly for hereditary and genetic diseases. The AMNH certificate offers a platform for involvement in upcoming studies and instruction on topics relating to genetics and genomics in nursing.
References
Bosch, B., & Mansell, H. (2015). Interprofessional collaboration in health care: Lessons to be learned from competitive sports. Canadian Pharmacists Journal: RPC, 148(4), 176–179. https://doi.org/10.1177/1715163515588106
Chien L. Y. (2019). Evidence-based practice and nursing research. The journal of Nursing Research : JNR, 27(4), e29. https://doi.org/10.1097/jnr.0000000000000346
Fitzgerald, C., Kantrowitz-Gordon, I., Katz, J., & Hirsch, A. (2016). Advanced practice nursing education: Challenges and strategies. Nursing Research and Practice, 2012.https://doi.org/10.1155/2012/854918
Folkman, A. K., Tveit, B., & Sverdrup, S. (2019). Leadership in interprofessional collaboration in health care. Journal of Multidisciplinary Healthcare, 12, 97–107. https://doi.org/10.2147/JMDH.S189199
Saunders, M., Lewis, P., & Thornhill, A. (2009). Understanding research philosophies and approaches. Research Methods For Business Students, 4(106-135). https://www.researchgate.net/profile/Mark_Saunders4/publication/309102603.pdf
Related Posts:
(Visited 5 times, 1 visits today)