Cancer of the cervix
Cancer is one of the few diseases in the world that can't be cured, and this is something that everyone knows. Cancer became one of the main reasons of death around the world in the 21st century. With an estimated 9.6 million deaths, it was the second largest cause of death from a non-communicable disease in the world in 2018. (Plummer et al., 2016) says that about 1 in 6 deaths around the world are caused by cancer. There are many different kinds of cancer, and cervical cancer is one of the most dangerous ones for women. According to new figures, cervical cancer is the fourteenth most common type of cancer in the world and the fourth most common cancer in women (Fowler & Jack, 2020). Cervical cancer is pretty high on the list of things that are easy to avoid and can be treated if caught early. Because of this, the author of this study looks at cervical cancer and everything related to it. We talk about what cervical cancer is, what it means, what its signs and symptoms are, and how often it happens and how often it happens in Oklahoma compared to the rest of the United States. We also talk about how cervical cancer is currently monitored and give a descriptive epidemiological study of the disease. There is a talk of screening and guidelines for the disease, as well as a plan for a newly graduated nurse practitioner to deal with the condition. At the end, we give a brief summary of the important points we've talked about.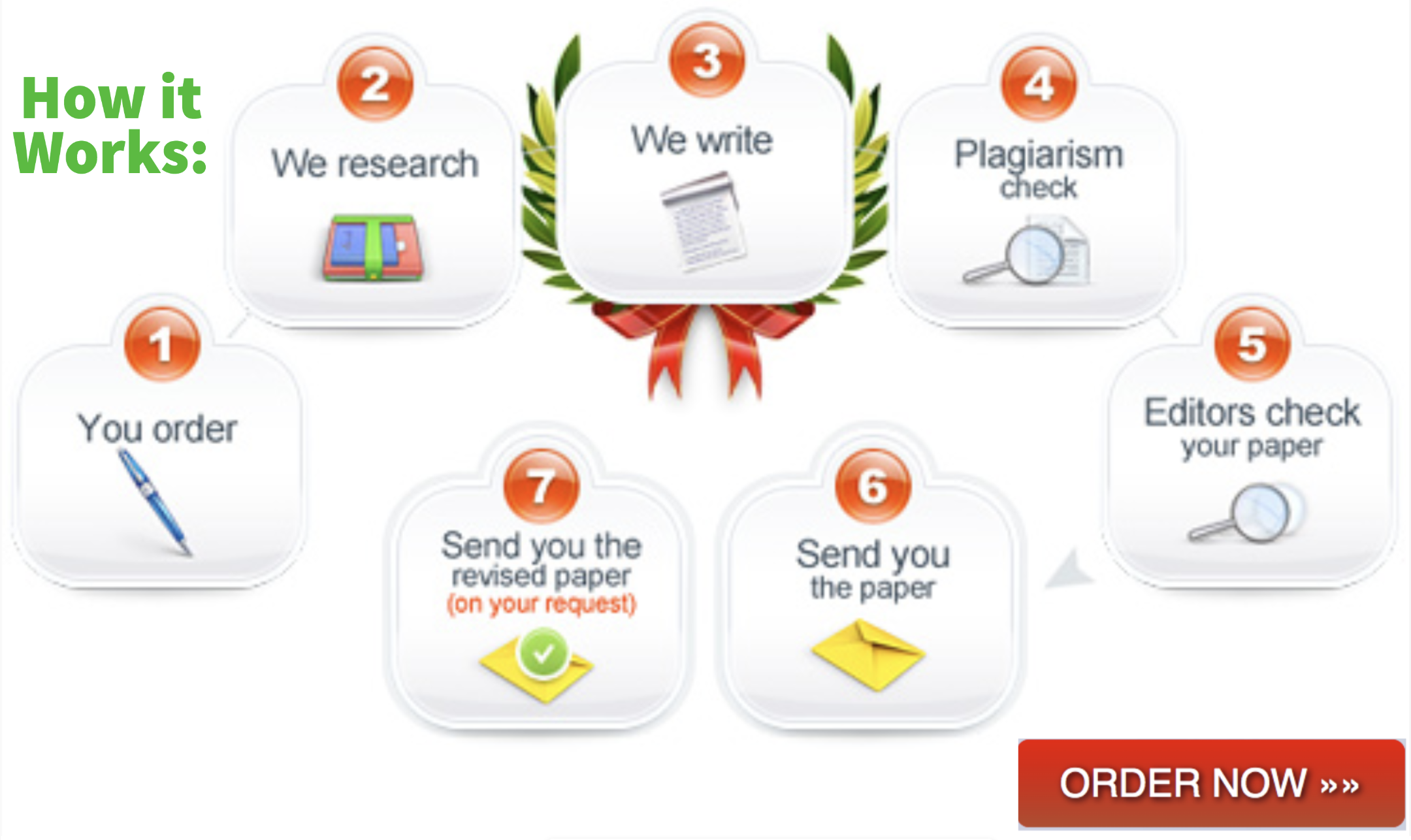 Why it's important and what it means
Cancer is a broad term for a group of diseases that can affect any part of the body (WHO, 2020). Other names for these diseases are cancerous tumors or neoplasms. The most obvious difference between cancer and other diseases that can affect the whole body is that cancer causes cells to grow and divide in ways that aren't normal. Metastasis is the process by which these abnormal cells can move into neighboring cells and spread to other areas in the body. This is the main way that cancer kills people. When dangerous cells grow in large numbers in the cervix, this is called cervical cancer. It is a cancerous tumor that is usually caused by a chronic infection with the human papillomavirus (HPV; Fowler & Jack, 2020).
Early signs of cervical cancer include spotting or bleeding after menopause, increased vaginal discharge that sometimes smells bad, bleeding after having sex, and spotting or light bleeding between periods in women of fertile age. As the cancer gets worse, the signs start to get worse. These include losing weight, not wanting to eat, swelling in one or both legs, pain in the uterus and fluid that smells bad, pelvic pain, and back and leg pain that doesn't go away (WHO, 2020).
It is thought that more than 500,000 women get cervical cancer every year, which is about 7.5% of all female cancer deaths. (Arbyn et al., 2020) say that about 250,000 women die each year from cervical cancer around the world. In the US alone, cervical cancer affects more than 12,000 women and kills more than 4,000 women every year (Denny et al., 2015). When it comes to cervical cancer, Hispanics, African Americans, and women who live in low-resource places have much more trouble getting evidence-based care and have much higher death rates. Even though we only have numbers up to 2017, the incidence and death rates in Oklahoma have been higher than the national averages over the years. U.S. Cancer Statistics found that for every 100,000 women, 8.8 new cases and 4.1 deaths were caused by cancer in Oklahoma. This was a lot more than the Healthy People 2020 goals of 7.3 cases and 2.2 deaths per 100,000 women.
Table 1.1: A comparison of the number of cases and deaths in Oklahoma and the rest of the US
RATE OF OCCURRENCE
MORTALITY RATE
Oklahoma
USA
Oklahoma
USA
2014
9.7%
8.2%
2.9%
2.5%
2017
8.8%
7.9%
4.1%
2.4%
Surveillance and Reporting: In the United States, the National Cancer Institute (NCI) and the Centers for Disease Control and Prevention (CDC) keep track of all cancers, including cervical cancer. Surveillance, Epidemiology, and End Results (SEER), which is paid for by the NCI, and the National Program of Cancer Registries (NCPR), which is paid for by the CDC, are two programs that help with this. The federal government set up the SEER program in 1973. It is a population-based monitoring system that is allowed to collect data from different cancer registries. On the other hand, the NCPR was set up in 1992 and is also based on population. The CDC says that the SEER program is the best and most dependable source of information about how often cancer happens and how many people survive it. The NCI and the CDC work together to keep track of cancer numbers. They do this through regular cervical cancer screenings, survival questionnaires, and the collection of national data from sites that track cancer. The organizations make the official federal data on how often cancer happens, how common it is, and how many people die from it. These are then reported by U.S. Cancer data. State Cancer Profiles, which is run by the National Cancer Institute and the CDC, gives cancer data for each state and county in the United States.
Detailed analysis of epidemiology
With descriptive epidemiology, we can organize and examine the data we've collected to figure out how the rate of cervical cancer changes over time and in different places. It also gives us the chance to look at how the disease changes in a group of people based on things like person, place, and time. By using an epidemiological study, both the provider and the patient can learn more about risk factors, which makes primary and secondary prevention more likely to work. The 5Ws of descriptive epidemiology will be used for this evaluation. These are what, who, where, when, and why.
As we've already seen, cervical cancer is still a big health problem not just in the U.S. but all over the world. Cervical cancer is the fourth most common type of reproductive cancer. It only affects women. Even though its main cause and vaccines to avoid HPV infection are available, the rates of getting it and dying from it are still very high around the world. Risk factors for cervical cancer include a person's immune system, having more than one child, having your first child at a young age, smoking cigarettes, being infected with other sexually transmitted diseases like gonorrhea, herpes simplex, and chlamydia, and the HPV type. WHO reports that women with HIV are six times more likely to get cervical cancer than women without HIV.
Healthy People 2020 set out goals to raise public health knowledge about cervical cancer and try to stop the disease from spreading. The determinants of health look at the social and economic factors that affect the health of a community and make people more likely to get cervical cancer. Policy making can also help reduce cervical cancer in the US. For example, having policies like higher taxes on tobacco and equal access to health care can help. With the money from these taxes, people can be told more about cervical cancer. A strategy like this can do a lot to help women at risk of cervical cancer with primary, secondary, and tertiary prevention (ODPHP, 2020). The place where a person is born, raised, works, and lives are all social factors of health. The environment can make people more likely to get cancer, and lack of money and access to healthcare can make it harder to find and treat cancer early, which can lead to more cases and deaths (ODHP, 2020).
Checking out and Rules
Just like with any other type of cancer, the only way to improve a person's chances of beating the disease is to find it early. Cancer screening is the best way to find most types of cancer early. Testing for pre-cancerous and cancerous tumors is part of testing for cervical cancer. Most of the time, screening tests are done on women who have no signs and may feel completely healthy. Once an HPV infection or pre-cancerous tumor is found, it is easy to treat and prevent cervical cancer. The WHO advises that cryotherapy, thermal ablation, and the loop electrosurgical excision procedure (LEEP) be used to treat precancerous lesions when they are available. WHO says that there are three types of cervical cancer screening tests: HPV DNA testing for high-risk HPV types, Visual inspection with acetic acid, which is the most frequent, and the conventional (Pap smear) test and liquid-based cytology (LBC).Kim et al. (2018) also found that screening with cervical cytology alone, primary hrHPV testing alone, or contesting improves the chances of finding high-grade pre-cancerous lesions and cervical cancer.
As we've talked about, screening tests are for people who don't have any symptoms or signs of cervical cancer. But extra diagnostic tests are suggested by the American Cancer Society (ACS) for people who have signs of cervical cancer or who have abnormal cervical screening tests. A medical history and a physical check are used to start one of these. The first test is a colposcopy, in which a colposcope is used to look at the cervix. Then, a cervical test is done to find out if the person has cervical cancer. If there is cancer, a cystoscopy, a proctoscopy, and then a check under anesthesia will show if the cancer has spread.
If cervical cancer is to be stopped, the American Cancer Society (ACS) says that all women should follow a strict set of rules. These include starting cervical cancer screening at age 25, having a primary HPV test every 5 years for people ages 25 to 65, and stopping screening for people who have had a total hysterectomy unless the hysterectomy was done to treat cervical cancer or a serious pre-cancer lesion. Those who have had a supra-cervical surgery, on the other hand, should keep getting screened for cervical cancer as recommended for their age.
Plan of what to do
Evidence-based practice (EBP) is a very important way for a soon-to-be practitioner to deal with the problem of cervical cancer. (Hande et al., 2017) says that one of the core skills that nurse practitioners must show before they can graduate is that they know how to use EBP to solve clinical problems like cervical cancer. A nurse practitioner would have to come up with ways to help with primary, secondary, and tertiary protection when dealing with cervical cancer. Primary protection would involve getting the word out in the community so that everyone knows what the rules are for fighting cervical cancer. This would also help make sure they know what they can do to lower their chances of getting cervical cancer. Setting up screening clinics at key locations so that people can get screening services would be a secondary way to avoid the disease. Those who have cervical cancer or pre-cancerous lesions are treated, while those who don't have lesions or abnormal results are given health lessons about how to keep living a healthy life. CCRT (Li et al., 2016) is a combination of chemotherapy and radiation therapy that is used to treat people who have been diagnosed with cervical cancer. But the bad effects of CCRT on life from cervical cancer have not been studied well and the results have not been clear.
Conclusion
Cervical cancer is the fourth most common cancer in women around the world (Fowler & Jack, 2020). More than 500,000 cases are thought to happen every year. In the United States, the disease affects more than 12,000 women, and another 4,000 women die from it every year. Incidence and death rates in the state of Oklahoma have been higher than the national average over the years: 8.8 and 4.1 per 100,000 women, respectively. Cervical cancer is caused by a persistent HPV infection, so women all over the world should make sure they get screened often for cervical cancer and pre-cancerous lesions as a preventive step. The National Cancer Institute (NCI) and the Centers for Disease Control and Prevention (CDC) keep an eye on this disease and other cancers in the U.S. They share their findings in the U.S. Cancer Statistics. A nurse practitioner can take steps to prevent cervical cancer by raising knowledge in the community, setting up screening clinics to offer screening services, and giving people who are found to have cervical cancer both chemo and radiation therapy.

References
Arbyn, M., Weiderpass, E., Bruni, L., Sanjosé, S. D., Saraiya, M., Ir, J. F. & Bray, F. (2020). Estimates of incidence and mortality of Cervical Cancer in 2018: a worldwide analysis. The Lancet Global Health, 2(8); e191-e203. Retrieved from https://doi.org/10.1016/S2214-109X(19)30482-6
Center for Disease Control and Prevention. (2020). The United States cancer statistics. Retrieved from: https://gis.cdc.gov/Cancer/USCS/DataViz.html
Fowler, J. R. & Jack, B. W. (2020). Cervical Cancer. In: StatPearls [Internet]. Treasure Island (FL): StatPearls Publishing. Retrieved form https://www.ncbi.nlm.nih.gov/books/NBK431093/#_NBK431093_pubdet_
Kim, J. J., Burger, E. A., Regan, C. & Sy, S. (2015). Screening for cervical cancer in primary care: a decision analysis for the US Preventive Services Task Force. JAMA. Retrieved from https://doi:10.1001/jama.2017.19872
Office of Disease Prevention and Health Promotion. (2020). Determinants of health. HealthyPeople.gov. Retrieved from: https://www.healthypeople.gov/2020/about/foundation-health-measures/Determinants-of-Health#health%20services
World Health Organization, (2020). Human Papillomavirus (HPV) and Cervical Cancer. Retrieved from https://www.who.int/news-room/fact-sheets/detail/human-papillomavirus-(hpv)-and-cervical-cancer
Related Posts:
OTHERS:
(Visited 4 times, 1 visits today)