Advanced Professional Roles and Values creating an E-Portifolio and
As a registered nurse, my goal is to give competent, kind, and high-quality care to all patients, no matter what factors might affect their health outcomes. I think that all patients and their families should be treated the same way when it comes to their choices. I can't wait to use what I've learned in school and on the job to help make important decisions that will make the patient's surroundings better for healing. As a nurse leader, I hope to give high-quality care that will make patients and their families happy by using evidence-based practice and making good decisions. I want to be a nurse leader who changes how people are cared for in the future, and I think getting more education will help me reach my goals.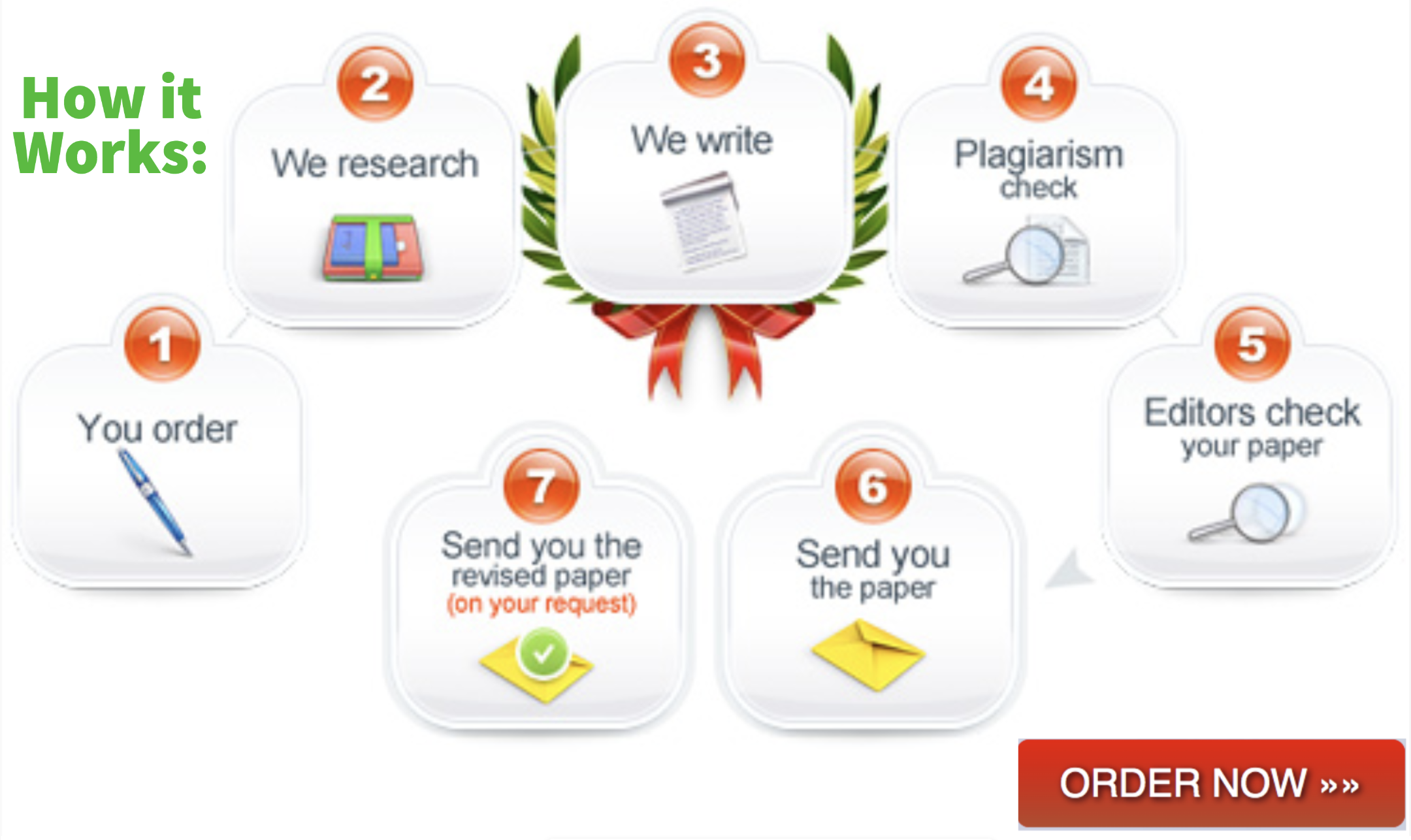 Reflection on a Statement of Professional Mission
My goal statement is a summary of the three most important things that I think guide my nursing practice: caring for patients and their families, improving nursing education, and being a leader in nursing. I will use the scientific knowledge I've gained through study to make sure that patients are properly assessed and cared for. I will use evidence-based methods to guide the care I give to patients and their families. I will also work with other healthcare teams to make important decisions in healthcare. Second, I will make time to learn and train to improve my nursing skills so I can give better care to my patients. My goal is to understand the ethical limits of nursing study and care giving so that I can keep good relationships with patients in all settings where care is given. Above all, I want to be a nurse leader who makes a difference by being a good leader and coming up with good policies.
E-Portfolio of a Learning and Healthcare Professional
Competence in nursing is based on the information and skills that are learned in nursing school and through clinical practice. I think that nurses need to be able to think critically and solve problems in order to make important choices about patient care. Participation in ongoing education and advancement in nursing practice also makes sure that nurses learn new ways to care for patients whose needs change over time. The "HIS final paper" I turned in in August is the first thing that shows how well I can learn. The paper talks about how health information systems have changed the world of nursing and how advanced information management is used in nursing practice. The second artifact is the "Professional Reference Questionnaire," which shows my key professional habits and how well I've done in the clinical setting as a registered nurse. The assessment shows that I have done well in the clinical setting in terms of patient safety, communication, and taking responsibility.
E-Portfolio Strengths for Professionals
My nurse boss filled out my professional reference questionnaire, and it shows where I did well in clinical practice. I think that all nurses should follow the rules and code of ethics for their job. I have always done my job as the American Nurses Association told me to. (ANA). I am very good at keeping people safe, speaking up for patients, communicating, and acting professionally. I always take ownership and accountability for how I care for a patient, and I work with other healthcare teams to get better results for my patients. The boss says that I am a dedicated nurse who is ready to work with other people on the team even when things are hard. I think I'm a sure-of-myself nurse who is ready to lead others toward better patient results.
Program Progression Challenges
From their schoolwork to their clinical work, nursing students are sure to face different hurdles that will require them to be strong. Time management was one of the hardest things for me to do during the school, especially when it came to balancing work and learning. I had a lot of things to do, and it took a lot of work to finish all of the projects and tasks for the course. Second, nursing education has changed so that online learning is now a part of it, and I found it hard to adapt to the new method. I noticed that most of the interactions between the teacher and the students happened online, and I needed to learn more about how to do things in an online setting. It was hard to plan projects and finish assignments on time so that I wouldn't miss deadlines.
Getting Past Problems
The first step toward solving the problems was to realize that getting an advanced nursing degree is hard and takes a lot of hard work. Fitzgerald et al. (2016) explain that working together as a team is an important part of advanced nursing education for both nursing students and nurse instructors. Working with other kids helped me see that we all had the same problems to solve. I made sure to manage my time well by making a schedule for learning, which helped me put chores in order of importance. I also kept in close contact with my coworkers to learn more about the online learning setting and to make sure I knew who to talk to when I had problems.
Program Outcomes
What is expected of a nurse after they finish their MSN nursing education is set by the program results. Using nursing science and study to improve patient outcomes was helped a lot by the assignments and tests that were given during the program. I was able to use the right technology for patient care by using electronic health records in the clinic and making good use of the online learning setting. Working closely with classmates and coworkers in class and in the clinic showed teamwork and communication between professionals. Having classes like genetics and genethics as part of the curriculum helped me learn more about nursing science and how to use scientific information to improve patient outcomes. Lastly, doing study made sure I could come up with and use new nursing practices that would lead to good results.
Improvement at work
Experience, training, and education help nurses improve their skills and grow as professionals. As we grow as professionals, we learn about the latest research, techniques, and technologies that help us give better care. I think I've grown as a nurse because I've learned about how technology is used in nursing and how it can help or hurt how patients do. Through my research, I've learned how important it is to use evidence-based methods to improve patient care and how important nursing research is in the modern world. The school has helped me learn more about how different types of healthcare professionals can work together to improve patient outcomes. The school has helped me think outside of the hospital, and I can now see what can be done with leadership and management in nursing. I am driven to go above and beyond what is expected of me in the hospital because I want to become a leader and have a say in decisions made at the highest levels.
Safety and Goodness
Reflection
Nursing care should be known for giving good care to patients. The Institute for Healthcare Improvement (IHI) gave me my definition of quality and safety. According to IHI, quality is the care given to patients and how much that care helps patient outcomes. I think all nurses can care for patients, but some things they do might not help patients get better. I think safety is an important part of great care because it keeps people from getting hurt while getting care. To get these results, health care workers should focus on patient-centered care and make sure that each person gets services that are tailored to their needs.
Creating a professional definition of
Through learning about the nurse-patient relationship, the MSN school helped me figure out what quality means to me. The nursing program's basic model focused on safety and quality, among other things like informatics, leadership, and communication. I learned that quality and safety are achieved by analyzing systems and measuring results over and over again. Second, participating in research helped me see how EBP can be used to improve the level of care and keep patients safe.
Help for Artifacts
The "Task 1, Quality Indicators" paper, which talked about the nursing-sensitive indicators of quality care, is the first thing that backs up my description. The second item is the IHI basic certificate on quality and safety, which shows that I understood how quality and safety should be provided in healthcare.
Artifacts That Back Up the Definition
The first part of the organizational systems and quality leadership job 1 was about nursing-sensitive indicators for quality care. In the paper, I talked about how great patient care should be the most important thing about nursing care. I also talked about how joint practice can help patients with pressure ulcers do better in the long run. The second item is the IHI basic certificate on quality and safety, which shows that I understood how quality and safety should be provided in healthcare. To get the certificate, I studied online for 18 hours to make sure I knew what great care and patient safety were.
Why IHI Certificate is Important
The IHI certificate is a tool that shows I can give people good care that is also safe. In my future job as a professional nurse, the certificate will show that I have the skills to make choices that improve care and keep patients safe. The certificate also shows that I can lead other nursing teams to provide safe care and make choices that are based on quality.
Practice that is based on facts
Reflection
It has been shown that nurses and other health care workers do a better job for their patients when they use evidence-based practices. (Chien, 2019). My definition of evidence-based practice (EBP) is that it is making decisions about health care based on data from clinical studies and practice guidelines. For a choice to be evidence-based, it must be based on research from more than one study.
Creating a professional definition of
The MSN program taught about evidence-based practice in the context of the three jobs of a nurse: detective, scientist, and manager of the healing environment. As a scientist, I saw that the nurse uses evidence to decide what the best methods are. I also worked hard on tasks that involved talking about how evidence-based practices can be used to treat different health problems. Through the tasks, I was able to see how EBP could change the future of health care.
Help for Artifacts
Two pieces of evidence back up my description of EBP: "EBP Class Task 2" and the "Evidence Matrix" on preventing pressure ulcers.
Artifacts That Back Up the Definition
The two objects talk about pressure ulcers and how scientists have suggested different ways to deal with this health problem. In job 2, I told patients to use prophylactic dressings to avoid sacral pressure. After reading 27 study and non-research articles, we came up with this suggestion. The evidence-matrix has articles that recommend the EBP of using sacral dressing to avoid pressure ulcers. These artifacts show how clinical data can be used to make good decisions about patient care. The fact that 27 articles were used in the review shows that EBP should be gathered from more than one place.
First-hand research
It could be said that using evidence-based practice in nursing has taken over how processes are done in healthcare. People collect data for EBP, but it's important to evaluate the usefulness of the articles they use so they don't choose the wrong methods. Relevance means how well the information gathered or the source of information answers the study question. The researcher has to read through the content to see how well it fits with the topic. (Saunders et al., 2009). Before I use a source for my research, I always read the abstract, the way the research was done, and the results to make sure the information is relevant to my topic. Data is more likely to be true if it is backed up by a lot of proof and written by well-known authors. I always use sites that have been reviewed by other researchers, so I know the information is correct.
There is a difference between making things better and doing study on how nurses do their jobs. Quality improvement means doing things over and over again that make healthcare services and people's health better in a way that can be measured. (WHO, 2019). Research is a process that involves coming up with a theory, putting that theory to the test, and evaluating the results to come to a choice that is based on science. Research is mostly done when new ways to do things need to be found. On the other hand, quality improvement builds on study that has already been done and uses it to find new ways to do things in healthcare.
When using evidence-based practices in health care, researchers often use either primary or secondary study to get the information they need. Primary study is a method that starts with no information about a topic or area of interest. Self-research is done to prove new ideas or when the results of secondary research are not clear. Secondary study is when you look at other kinds of writing to figure out how to do something new. It's the most popular way to do research in nursing today, and it's used to solve problems that have already been there.
Achievement in excellence
The MSN program helped me get better at using EBP by helping me improve how I do study and understand data. I learned how to look at data to see if it could be used in my studies and if it was relevant. I also learned how to use good evidence to guide changes in nursing practice. I think I'm ready to do secondary study and suggest changes to practices based on what I find.
Leadership in Action
Reflection
Nurse leaders are trained pros who help run healthcare services and have an impact on the most important decisions made at the highest level. I think of applied leadership as a way for leaders to use theory and knowledge they've learned through training and experience to help them make important decisions.
Creating a professional definition of
During the MSN school, I worked with different nurse leaders and mentors who taught me more about how to be a leader. With the help of the leaders' advice, I learned how important it is for leaders to work together. Second, there were teams of people from different fields who could help with different parts of the course. I saw nurse leaders work with other workers in the clinical area, and this helped me learn more about what it takes to be a good leader.
Help for Artifacts
The attached "Task 2" and "Task 3" for "Organizational Systems and Quality Leadership" back up my professional meaning of "applied leadership."
Artifacts That Back Up the Definition
Task 2 of Organizational Systems and Quality Leadership talks about how nurse leaders can use the right tactics to solve problems in healthcare. It talks about why the Root-cause Analysis (RCA) approach is important for figuring out what's wrong with healthcare. Change management is also based on theory, like Kurt Lewin's theory of change management. In job 3 of the Organizational Systems and Quality Leadership unit, we talk about how the US and Japanese health care systems are run. It shows how leaders can learn from other systems to improve how healthcare services are given today.
Professional Working Together
Collaboration is important in nursing leadership because it lets everyone on the team make their own contributions to growth. Nurse leaders can avoid delays in project management because the ideas of other pros help speed up the process. (Folkman et al., 2019). The joint practice also makes it easier for healthcare teams to get along better, which lets them give better care to patients. As nurse leaders work together, they inspire their staff to work together, which helps the group reach its goals.
Collaboration is good for both workers and the company because it allows people to work together, share ideas, and solve problems. Collaborative leadership is seen as a factor in how engaged employees are. (Bosch & Mansell, 2015). When employees are engaged, they are more likely to do their jobs well, which helps the company move forward.
Community Health and Health of the People
Reflection
Community health and community health are both ways to improve health, but they mean different things. I think that community health is about making sure people are healthy in a certain area. This can be done through things like education and study. Population health is more specific because it looks at a group of people who have many of the same traits.
Creating a professional definition of
During the course, I got to know people from many different communities and saw that each one had its own set of health issues. I had the chance to do a review of the community and suggest a change that would help some people in the community. I noticed that community health covers a bigger area and that its interventions aim to reduce differences in the factors that affect health. During the course, the assignments and case studies I did helped me learn more about neighborhood and population health.
Help for Artifacts
Two documents, Community Health "Task 1" and Community Health "Task 2," back up my professional understanding of community and population health.
Artifacts That Back Up the Definition
Task 1 of the community health survey was to figure out what needs sentinel city had. I was able to gather information about the community's demographics, evaluate the different factors that affect the community's health, and suggest changes to practices that could help solve health problems in the community. In Task 2 of the course, students looked at epidemiological factors that affect health, with a focus on the Flu outbreak and ways to stop it in the community. I was able to understand how community health nurses can affect the health of the whole society.
The Job of Community Health
The two tasks helped me learn more about how diseases affect groups of people and what kinds of things can be done to stop illnesses. I learned that different groups of people face different health problems, and that these problems change from group to group. For example, I saw that Sentinel City had problems with vaccines and controlling infectious diseases. I also saw that the rate of sexually transmitted infections (STIs) among young people was high. I learned how different health care teams work together to solve health problems in the community, as well as how to report health problems in my area.
Diagnose in the Community
During the community health assessment, I was able to figure out that Sentinel city has three big health problems. High numbers of sexually transmitted infections (STIs) and problems with immunization schedules were problems in the community. I learned that the city didn't have enough good health care services, which caused problems with immunizations and bad care for STIs.
Change of Mind
My first focus for the community was on the health of teenagers, where STIs were a regular problem. As I worked with the community, I learned that many people didn't know about the health problem because they didn't have enough information. The Better Health Clinic was the only option in the area. Also, it was hard to get medical care, especially on the weekends. This knowledge made me change my original goal, which was to raise awareness of the disease, to making sure the community has other tools to deal with the disease.
What the AMNH Certificate Means
I took a class at the American Museum of Natural History called Genetics, Genomics, and Genethics for Nursing while I was getting my MSN. I was lucky to learn about and understand some of the interesting new ways that scientists keep coming up with new ways to treat diseases. I learned how study affects patient outcomes, especially when it comes to diseases that are passed down from parent to child or genetic disorders. The AMNH certificate makes it possible for nurses to take part in future research and teaching about genetics and genomics.
References
Bosch, B., & Mansell, H. (2015). Interprofessional collaboration in health care: Lessons to be learned from competitive sports. Canadian Pharmacists Journal: RPC, 148(4), 176–179. https://doi.org/10.1177/1715163515588106
Chien L. Y. (2019). Evidence-based practice and nursing research. The journal of Nursing Research : JNR, 27(4), e29. https://doi.org/10.1097/jnr.0000000000000346
Fitzgerald, C., Kantrowitz-Gordon, I., Katz, J., & Hirsch, A. (2016). Advanced practice nursing education: Challenges and strategies. Nursing Research and Practice, 2012.https://doi.org/10.1155/2012/854918
Folkman, A. K., Tveit, B., & Sverdrup, S. (2019). Leadership in interprofessional collaboration in health care. Journal of Multidisciplinary Healthcare, 12, 97–107. https://doi.org/10.2147/JMDH.S189199
Saunders, M., Lewis, P., & Thornhill, A. (2009). Understanding research philosophies and approaches. Research Methods For Business Students, 4(106-135). https://www.researchgate.net/profile/Mark_Saunders4/publication/309102603.pdf
Related Posts:
OTHERS:
(Visited 3 times, 1 visits today)