Technology application and advanced information management. The impact of health information systems (HIS) on the healthcare industry in the twenty-first century has been considerable in terms of how well patients are treated. There is no doubt that improvements in healthcare information technology have enhanced patient privacy, access to healthcare services, and the quality of care provided. Systems that can collect, analyze, and share patient health data in order to improve medical care are known as health information technology.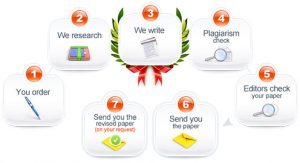 By reducing medication errors and fostering stronger patient-provider communication, the adoption of these technologies has shown to improve patient care quality. Organizations have adopted a variety of health information systems as a result of the escalating competitiveness in the healthcare sector. Despite the fact that these systems remain dominant, there are still a number of difficulties, such as problems with data security. The installation of HIS in an organization and a review of the key difficulties surrounding the systems' adoption in healthcare are the main topics of this essay.
Technology application and advanced information management
Health Information Systems (HIS) have both advantages and disadvantages, and they are both complicated and dynamic. Understanding the benefits and drawbacks of some of an HIS's key components is crucial. To make the systems better, it is crucial to examine the benefits and drawbacks of HIS's usability, interoperability, scalability, and compatibility that affect the systems' efficacy and safety (Wager, 2017). The advantages of employing health information systems, such as EHRs, include improved disease monitoring capabilities, a decrease in drug mistakes, and a reduction in care costs (Mastriana & McGonigle, 2021).
Usability is the ability of the intended users to successfully do their duties in the intended context in a way that is useful, fruitful, and efficient (Wager, 2017). Superior usability has the benefit of enabling users to effectively document thanks to their understanding of the software's components (Wager, 2017). EHR system usability issues make clinicians frustrated, increase the risk of mistakes, and compromise patient safety (Wager, 2017). Common sources of annoyance for physicians include unclear displays, inconsistent and illogically meaningless iconography, and the impression that the technologies do not support their cognitive workflow or prevent them from quickly drawing conclusions or insights from the data (Wager, 2017). Healthcare companies continue to face serious problems and obstacles relating to interoperability, usability, and health IT safety despite the growth in the acquisition of EHR systems (Wager, 2017).
The capacity of various systems and health organizations to work together and exchange information is known as interoperability (Mastrian & McGonigle, 2016). A health system's objective is for all healthcare organizations to be universally interoperable, giving providers the benefit of swift access to and use of patients' secure health information from all sources when the systems communicate with one another. (Wager, 2017). The goal of the health system is to enhance population health by creating knowledge from shared data that has been collected, allowing individuals, physicians, health organizations, and researchers to quickly learn, create, and provide novel therapies (Wager, 2017). Any healthcare professional's top priority is the safety of their patients. HIS offers crucial information that can prevent adverse events or pharmaceutical mistakes; for instance, an electronic record can reveal details about a potential harmful prescription interaction or allergy that would not be immediately obvious (Electronic Health Reporter, 2018). Interdisciplinary providers can decide more effectively about delivering care and whether changes or adjustments are necessary when they have access to interoperable data to analyze the record of a patient's condition over time (Electronic Health Reporter, 2018).
EHR interoperability is a significant, intricate, and continuous endeavor in the delivery of healthcare that involves several stakeholders both within and across care settings (Reisman, 2017). EHR systems must be able to share data in a secure, standardized manner that the receiving system can understand in order for it to be useful (Reisman, 2017). Due to various clinical terminologies, technical requirements, and functional capabilities, successfully creating a universal interoperable system has proven to be difficult (Reisman, 2017). Interoperability appears to be supported by healthcare organizations and providers in order to enhance patient care, decrease medical errors, and cut costs (Reisman, 2017). The development of a systematic, all-encompassing system by the government and agencies concerned is necessary for successful EHR interoperability and will determine the EHR's future and its capacity to be a crucial tool for care coordination and team-based care (Reisman, 2017).
The ability of a health information system to expand along with a growing organization is known as scalability (Mastrian & McGonigle, 2021). If two hospitals decide to unite, it will be a scalable merger if their systems communicate and are usable by everyone (Mastrian & McGonigle, 2021). Designing and deploying an EHR system that can support enormous data exchange requires scalability (Zhang & Zhang, 2013). Scalability is essential for a system to be able to exchange resources with other health-related information systems and provide useful information (Zhang & Zhang, 2013). It can be quite difficult to build up a system that allows for a big data interchange involving numerous concurrent users when designing and implementing a new system (Zhang & Zhang, 2013). Finding a strategy to guarantee data security while keeping good performance is crucial (Zhang & Zhang, 2013). To assure safety and streamline system performance, a plan for increasing scalability should be developed and put into action (Zhang & Zhang, 2013).
Technology application and advanced information management in healthcare organizations
An organization that wishes to grow may incur extra costs if its health information system is not scalable (Zhang & Zhang, 2013). Another drawback is that as a hospital expands and has to constantly learn new systems, the employees may become confused (Zhang & Zhang, 2013). Because the current healthcare system is based on the unique requirements and histories of each patient, which are gathered and arranged in an EHR and shared electronically, clinicians may more efficiently manage and enhance the quality of care (Electronic Health Reporter, 2018).
The capacity of software to function on different platforms, such as versions that run on a MAC, Windows computer, and both iOS and Android mobile devices, is known as compatibility (Mastrian & McGonigle, 2016). If all devices can independently sync with one another on the same platform, a system is said to be compatible (Mastrian & McGonigle, 2016). While the lab worker enters the lab results for that patient viewable on the computer, users can access the patient's information from a laptop in the hospital room. It also has a text alert interface for lab findings that have been noted. The objective is to efficiently, effectively, and correctly distribute these information-related components throughout the company to improve care services across various providers and to enrich learning among organizational users (Mastrian & McGonigle, 2016). Multiple device types, including device-linked mobile apps, lab reporting systems, personal health records (PHRs), electronic medical records (EMRs), portable heart monitors, fitness trackers, smartwatches, blood glucose monitors, and other connected health consumer products and gadgets, can continuously gather, compile, securely store, and analyze crucial and pertinent health information (Mastrian & McGonigle, 2016).
Patients who subscribe will benefit from software that is compatible across several devices because it will enable them to easily and securely access their clinical and health information from any location and enable them to keep track of their overall health and well-being (Mastrian & McGonigle, 2016). When caring for their subscribers' patients, providers will now have access to real-time, digital information, facilitating prompt and efficient clinical decision-making (Mastrian & McGonigle, 2016). Connected devices capture precise information in real-time and send it to patient records, thus a significant quantity of documentation populates itself automatically (Electronic Health Reporter, 2018).
Care of patients and documentation in Technology application and advanced information management
By allowing all aspects of the patient's health data to be entered into the system and encouraging continuity of care across all organizational units of the health system, the EHR can have a positive impact on patient care and documentation. The medical care team can review a patient's chart much more easily with an EHR because all the data components are in one place. The same charting system houses all of the patient information from each department, making it visible and enabling the medical team to work together efficiently. At the bedside, nurses can record, enabling real-time recording. When factors like abnormal test results and vital signs can warn the care team of potential problems, real-time documentation is essential. After entering the patient's data, sepsis alarms will instantly notify the nurse. The alert tells the nurse to inform the provider right away so they can decide right away whether to start an IV antibiotic or alter the patient's fluid intake. Additionally, it enables continuity of care so that an on-call nighttime physician can view the patient's complete medical history and make better treatment decisions.
Patient outcomes and the effectiveness of nursing care delivery in Technology application and advanced information management
EHR will enhance patient outcomes, quality, and nursing care delivery by ensuring data consistency, correctness, and integrity (Mastrian & McGonigle, 2016). Information from the EHR system makes it possible to get data out of the database whenever needed (Mastrian & McGonigle, 2016). In order to improve patient outcomes, the EHR can provide information about a patient that could lead to preventive intervention for fluid overload, sepsis, or respiratory depression. Additionally, it can offer information to support the decision-making process, such as information on drug interactions, contraindications, or allergy alerts, which can help to avoid unfavorable consequences. By switching to EHR documentation instead of paper documentation, the risk of mistakes resulting from sloppy handwriting will be eliminated. This will also make it easier to retrieve data and conduct quality reviews throughout the healthcare business. The quality of treatment and patient outcomes will improve with the implementation of EHR in the clinical context.
The level to which services are up to expectations is measured by the quality of patient care, which has significantly increased thanks to the use of health information systems. For instance, obtaining medical records from the EHR will enable the healthcare provider to properly plan by understanding the patient's prior condition. Planning allows the healthcare professional to reduce the likelihood of drug errors, which could otherwise have a negative impact on patient outcomes. Clinical decision support systems (CDS) can now be integrated with EHR systems to help doctors make the best possible treatment decisions. Because of better service delivery quality since the deployment of information technology systems, mortality and morbidity rates have dramatically decreased (Krick et al., 2019).
Relationship-based care (RBC) is a nursing concept that connects interactions between healthcare professionals, patients, families, and other team members (Krick et al., 2019). The nurse takes on various roles, completes tasks, and effectively addresses patient needs in an effort to develop these relationships. Through the promotion of RBC, the implementation of HIT has significantly enhanced the provision of nursing care. For instance, during shift handover, the information systems permit communication between healthcare professionals. The availability of patient information from several units facilitates the transition of care. The EHRs allow the doctors to record their patients' care and make treatment recommendations. The doctors' notes are available for the nurses to consult in order to properly plan for patient care. Delivery of patient care is made simple by HIT when this kind of interaction exists.
Patient outcomes include things like maintained safety, patient happiness, and health patterns that have been restored as a result of receiving nursing care at a hospital. Metrics such as mortality rates, hospital readmissions, and the usage of patient experience surveys are used to gauge changes in people's health status (Brenner et al., 2016). Through the decrease in hospital readmissions and mortality rates, the adoption of health information technology has had a significant impact on patient outcomes. To prevent hospital readmissions, the systems are used, for instance, to construct discharge plans for patients that include transmission of instructions and follow-up. The EHR can be used by the healthcare provider to create health education materials based on the patient's health patterns. Additionally, the adoption of EHRs has enhanced provider-to-provider contact, improving patient satisfaction.
Technology application and advanced information managementUsing QI Data to Improve in Measurable Ways
Quality improvement refers to organized, ongoing initiatives that boost population health and healthcare outcomes in quantifiable ways. The level of nursing care quality is assessed using a variety of metrics, such as patient satisfaction, death rates, and readmission rates to hospitals (Lackey & Tesh, 2016). The use of health information technology in healthcare has had an impact on how well institutions perform in terms of the quality measures indicated. For instance, many organizations utilize mortality rate information to assess whether service quality has increased over time. Hospital mortality rates can be improved by using information from health information systems like EHRs.
Technology application and advanced information management
Medication errors, a lack of safety precautions, and healthcare problems including understaffing are all blamed for rising fatality rates in the industry. Through study of pharmaceutical errors, data from electronic health records can be used to reduce mortality. For instance, the EHR will offer data on the number of patients who passed away from excessive sedation or inappropriate opioid use, particularly in the elderly. Utilizing evidence-based approaches, this data is then used to plan for process improvement in the facility. In the end, the health information aids in lowering facility death rates. Another illustration is the problem of sepsis, which is a major cause of death in many hospitals. The development of technology has made sepsis patient monitoring simple. The EHR sends alerts so that nurses and other healthcare professionals can act quickly. The final result of successful therapy of sepsis and other dangerous infections is decreased mortality rates.
Hospital readmission rates are the second statistic that can be enhanced with the aid of health information technology. There is strong evidence to support the idea that technology may be leading to meaningful enhancements in patient health outcomes, as seen by a decline in readmissions. For instance, recent data from more than 269 hospitals in the US show that the adoption of technology has resulted in an average 3% reduction in readmission rates (Lackey & Tesh, 2016). Patients now spend less time in the hospital thanks to meaningful use of EHRs, which includes collecting patient data systematically and using it to guide care decisions. Designing interventions that decrease readmissions is aided by data obtained from the EHR, particularly information on hospital acquired infections. Additionally, the EHR system gives the medical professional data that is utilized to create personalized discharge plans for patients that reduce the risk of readmission.
Regulations and Standards for HITECH and HIPAA Security in Technology application and advanced information management
Prior to the advent of the Health Insurance Portability and Accountability Act (HIPAA), there wasn't a set of security guidelines that was universally approved to protect medical data. The HIPAA privacy and security regulations were established in 1996 to ensure that health information was safeguarded as technology continued to improve. While the HIPAA security rule creates a nationwide set of security rules for securing some health information that is housed or moved electronically, the privacy rule establishes national standards for the protection of patient information (HHS.gov, 2013). Following the implementation of these regulations, there was a need to accelerate the use of electronic health records in healthcare. To promote the use and appropriate use of EHRs in healthcare, the Health Information Technology for Economic and Clinical Health Act (HITECH Act) was passed into law in 2009. Today, the use of health information technology, particularly the protection of patient information, is governed by the two acts known as HITECH and HIPAA.
Technology application and advanced information management
Healthcare providers and their business partners can use the information in the HITECH act to make sense of the meaningful use of EHRs. Healthcare providers are required by this law to show the effective and efficient use of certified EHR technology. Many organizations have witnessed improvements in the effectiveness, safety, and caliber of patient services as a result of the HITECH rule. Additionally, the regulations have made sure that EHRs are utilized efficiently for care coordination, public health improvement, and providing enough privacy and security of protected health information (PHI) (HHS.gov, 2013). Despite being different laws, HITECH and HIPAA work together to support the adoption of EHRs and data protection when using health information systems.
The HIPAA act is divided into sections that describe how health information is safeguarded by law, who is subject to the security regulation, and other basic guidelines. For instance, the HIPAA security regulation is applicable to any healthcare provider who transmits health information electronically in conjunction with a transaction for which the Secretary of HHS has approved HIPAA standards, as well as health plans and healthcare clearinghouses (HHS.gov, 2013). Health organizations should generally guarantee the privacy, security, and accessibility of PHI. While ensuring employee compliance, these systems must generate, receive, and send health information. The organization must recognize and defend against vulnerabilities to the security and integrity of information that are reasonably anticipated as a result of using EHRs. Last but not least, the security standards demand that health information be safeguarded from reasonably expected, unlawful uses or disclosures (HHS.gov, 2013).
In the context of Technology application and advanced information management, data storage integrity refers to the completeness, accuracy, consistency, and updating of the data during storage. The purpose of HIPAA with regard to data storage is to safeguard PHI's availability, confidentiality, and integrity. For instance, cloud data storage is a popular and practical choice for healthcare businesses to store information. This system offers a practical, decentralized, and trustworthy platform to store an endless amount of health data. Therefore, healthcare companies should make sure their system supports cloud storage of information and that the cloud storage service they choose is reputable. Only the business entity will be authorized to retrieve information when needed thanks to cloud storage.
Restricting data access on computers is the second step in ensuring the integrity of data storage. Passwords are the most fundamental kind of protection, especially for EHRs. The passwords ensure that only authorized persons access the patient's information. In order to prevent a data breach, policies and procedures are also available to control the exchange of patient information in Technology application and advanced information management. In order to guarantee that only authorized computers and personnel have access to information, the growth of technology has also brought other stricter security measures, such as two-factor authentication for external access to information. The use of antivirus software, network firewalls to prevent unauthorized access, and encryption measures to prevent unlawful data sharing between machines are further data integrity management solutions for EHRs.
The HIPAA regulations state that data backup is not an optional step in Technology application and advanced information management. Every organization should maintain safe backup copies of electronically protected health information (HHS.gov, 2013). The technological safeguards regulation requires that rules and processes be put in place to direct adequate information storage and retrieval as necessary. According to HIPAA standards, service providers should put in place a complete backup schedule for the system and the entire healthcare network that contains patient information. Data backup, for instance, should provide redundancy by storing data in at least two places. The data must have controlled restoration platform that is routinely tested, and it must be encrypted. Regular monitoring of the backup services is necessary, as well as the production of reports on backup failure.
One method to guarantee the availability of patient data when needed is off-site data storage. The location of all backup stations should be secure, with CCTV, water sensors, and other physical security. While these levels of security are in place, a written and recorded contingency plan should include data backup and recovery (HHS.gov, 2013). A contingency plan or program is a set of guidelines, regulations, and practices that a company adheres to in the event of emergencies or disasters that could disrupt regular business operations. Regular testing and auditing of the strategy is the last stage to guarantee data backup and retrieval. The backup and retrieval plan should be tested by dependable outside parties.
Privacy Protection for Patients in Technology application and advanced information management
One of the main factors to be taken into account when implementing HIS is patient privacy. Passwords are the first method the systems utilize to secure user privacy. Only authorized workers are able to access patient information as needed thanks to password protection. Second, encryption is used to protect patient data during exchange in order to prevent data sharing with outside parties. Sometimes only specific web browsers or computer systems will support data sharing. Secure access to information from various places is further ensured by the deployment of additional security measures like two-factor authentication.
Organizational Productivity and Efficiency
uniformizing the documentation Health information systems offer a simple method for storing patient data, including sections that are well-organized for various types of information. For instance, to prevent information from being mixed up, the EHR has separated sections for nursing notes. By using medical words and outpacing manual handwritten instructions, the EHRs have also made sure that recorded information is understandable. All members of the care team can understand the instructions given by healthcare professionals, who are capable of doing so.
decreasing waste. By reducing waste, health information systems have increased productivity and efficiency. EHRs, for instance, have reduced the amount of time and resources wasted by paperwork systems. Information is easily accessible because to the backup and retrieval system, which cuts down on the time needed to manually review records. Through the integration of CDS and EHRs, HIS has assured a decrease in additional expenditures for diagnosis and treatment. By using these solutions, repeated tests and pointless procedures can now be avoided.
Productivity growth. Health information systems have raised output by simplifying tasks for healthcare professionals. More favorable health outcomes have been achieved as a result of factors like uniform documentation, information retrieval about patients, and simple patient care communication. Due to the availability of EHRs, numerous patients can be attended to simultaneously, increasing revenue for the organization.
Capital and human resource in Technology application and advanced information management. The need for human and financial resources has changed as a result of the implementation of HIS in healthcare organizations. The implementation of the HIS necessitates new employees for data monitoring and operation. To guarantee that electronic information is sent and kept correctly, the firm must engage members of the IT team. For the efficient operation of the business, additional expenses will be needed to install software and acquire computer gear. Employee training is required during the implementation phase to give personnel the know-how and proficiency to operate the new technology.
multidisciplinary group Identification
Informatics expert in nursing. In order to efficiently process, organize, and disseminate critical information among nurses, patients, and healthcare professionals, nursing informatics specialists (NIS) combine nursing science, information technology, and analytical sciences. The nurse informaticist's job will be to learn about the new technology and give suitable advice on how to proceed. The nurse informaticist will assist in selecting the appropriate HIS to use and in teaching other stakeholders on the value of information technology use thanks to his training and experience.
educator for nurses. Education on the use of EHRs and their importance to the healthcare setting will be necessary to encourage adoption of the new technology. The nurse educator is in an excellent position to inform nurses and other members of the healthcare team about the value of using technology to enhance the quality of care provided in the institution. The nurse educator's participation in this project will guarantee that staff members are properly trained for the upcoming organizational transformation.
in charge of finances. The top executive in charge of overseeing the organization's financial operations is the CFO. The CFO will be involved in the HIS deployment to help with budget allocation for buying hardware, software, and other project-related accessories. The project management experience and understanding of the CFO will be crucial to effective financial management during the rollout of the technology.
Specialist in information technology. A company's computer systems are monitored by an IT specialist, who also evaluates and resolves issues and updates or upgrades the systems. This person will oversee the right selection of an HIS from the market, its installation, and the planning of employee training programs. The IT specialist will play a significant role in choosing the finest technology to implement within the company because of his experience with computer systems.
Plan for Measuring the Success of a System's Implementation
Education: The nursing informatics standards of professional performance include education as one of the competences, which highlights the significance of providing healthcare providers with knowledge of HIS (ANA, 2014). The success of implementing an HIS in the company will be assessed using the education standard, which is supported by the American Nurses Association (ANA). To inform nurses of the value of HIS to the organization, the nurse educator and nurse informaticist will collaborate. Nurses will complete a survey on HIS use and list any areas that need more instruction to evaluate this practice. Each person will be able to practically show that they understand how to use an EHR, including features related to documentation and patient information protection. At the conclusion of the year, an evaluation exercise will be conducted.
Collaboration in Technology application and advanced information management. The American Nurses Association defines collaboration as a process that involves several members of the healthcare team cooperating to achieve a single objective (ANA, 2014). The committee will review meetings held to make sure nurses, doctors, IT team members, and other important stakeholders participated in order to evaluate this practice. The roles and contributions each team made to the HIS's implementation should also be listed. All teams will discuss their collaborations and any difficulties encountered during the implementation stage at the conclusion of the year.
References
National Association of Nurses (2014). Second edition of Nursing Informatics: Scope and Standards of Practice. https://www.himss.org/sites/hde/files/FileDownloads/ANA%20NI%20Scope%20%26%20Standards%20of%20Practice.pdf
Allard, R. J., Delgado, Joyce, C., Kim, I., Brenner, S. K., Kaushal, R., Grinspan, Z., & Abramson, E. L. (2016). A systematic review of the impact of health information technology on patient outcomes. JAMIA, 23(5), 1016–1036. Journal of the American Medical Informatics Association. https://doi.org/10.1093/jamia/ocv138
HHS.gov. (2013). (2013). Privacy of health information: An overview of the HIPAA security rule. https://www.hhs.gov/hipaa/for-professionals/security/laws-regulations/index.html
Among the authors are Krick, T., Huter, K., Domhoff, D., Schmidt, A., Rothgang, & Wolf-Ostermann, K. (2019). A scoping review of studies on the acceptance, viability, and effectiveness of informal and formal care technologies in relation to nursing care. 19(1), 400, BMC Health Services Research. https://doi.org/10.1186/s12913-019-4238-3
S. Lackey, P. Tesh, and (2016). nursing excellence metrics (simplified). 14(3), 20–24; Nursing Made Incredibly Easy. https://journals.lww.com/nursingmadeincrediblyeasy/Abstract/2016/05000/Nursing quality measures simplified .5.aspx
M. Reisman (2017). Making electronic data useful and interoperable is a challenge for EHRs. P & T: A Peer-Reviewed Journal for Hospital Formulary Management and Managed Care, 42(9), 572-575. https://www.ncbi.nlm.nih.gov/pmc/articles/PMC5565131/
K. A. Wager, F. W. Lee, and J. P. Glaser (2017). Health information systems: A useful strategy for managing health care (4th ed.) Ebook Central by ProQuest Publisher John Wiley & Sons, Inc. https://doi.org/https://ebookcentral.proquest.com/lib/westerngovernors-ebooks/detail.action?docID=4815068.
Related Posts:
(Visited 18 times, 1 visits today)