SWOT analysis of a Healthcare organization
Evaluate if the mission, vision, planning process, and SWOT analysis meets the current needs of the organization. Include the following in your evaluation: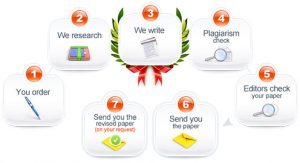 SWOT analysis of a Healthcare organization
Describe the unmet need, (not limited to product or service, can be new demographic, new mode of delivery, etc.). (Drive thru testing for COVID-19) (Antibody testing)
Analyze your competitive advantages.
Based upon the SWOT analysis, is there another business that is doing something similar that can be referred to? Provide examples.
If there is not another business, describe how what you're doing is a unique product or service offering.
Propose a competitive business initiative to address the unmet need. (Provide fast turnaround, easy ability to test)
Create a high-level timeline and operational steps necessary to implement your solution.
-Mission
We will be the undisputed world leader in diagnostic testing, information and services. (Quest Diagnostics, 2020)
SWOT analysis of a Healthcare organization, Vision
Quest Diagnostics empowers people to take action to improve health outcomes. Derived from the world\'s largest database of clinical lab results, our diagnostic insights reveal new avenues to identify and treat disease, inspire healthy behaviors and improve health care management. Quest annually serves one in three adult Americans and half the physicians and hospitals in the United States, and our 45,000 employees understand that, in the right hands and with the right context, our diagnostic insights can inspire actions that transform lives. (Quest Diagnostics : Our Vision & Video, 2020)
Planning->growth of company with restructuring
Growth of the business and exploring new management.
-a major management restructuring aimed at driving operational excellence and restoring growth.
Operations Manager- They are responsible for employees, operations, budgets, project delivery and strategy.
Management Restructuring
-will reduce at least three layers of management. Saving money and investing in other areas of the company. It will help empower employees to become more involved in their processes.
General Manager- A general manager (GM) is in charge of part or all of a company\'s operations, including generating revenue and controlling costs.
SWOT
Quest Diagnostics Incorporated SWOT Analysis. (2020). Quest Diagnostics, Inc. SWOT Analysis, 1–7.
-can use this for current needs.
Related Posts:
(Visited 24 times, 1 visits today)