Nursing leadership Exemplar
Choose a professional experience that affected you personally. Nurses often demonstrate leadership without being in a formal management/leadership position. Examples that you could use would be advocating for your patient, an ethical dilemma that you addressed on behalf of your patient, conflict with others where you made a difference in your actions, etc.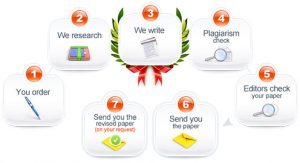 The assignment is a reflection that you may refer to yourself in the first person as applicable. You don′t need to reference any sources in this assignment. This assignment serves the purpose of providing you with the opportunity to appreciate what you have accomplished in making a difference in your professional experience. The exemplar should relate to the concepts discussed in this course. The assignment should be a typewritten paper using APA format. The paper should be three to four pages in length. Exemplar Guidelines 1. Identify the critical incident, situation, or event about which you are going to write. An exemplar should provide the reader with basic background information. It should include the following information: • Describe in detail exactly what happened • Explain why this situation was critical to you • Explain your feelings, concerns at the time • Describe what you were thinking about at the time • Describe how you felt before and after the experience • Describe what you found to be the most rewarding/frustrating about the experience The exemplar can describe a critical incident in which you feel your intervention really made a difference in a patient outcome, an incident that went well or in which there was a breakdown, an ordinary or typical incident, or an incidence that captures what nursing is all about. Try to choose an experience that relates to the concepts of leadership/management ie. performance evaluation between a supervisor/yourself, commendation from your manager that validated your actions, etc. Reflect on your incident in your written paper. Describe in your written paper whether you would change your response to the incident. Do you believe it would have changed the outcome? If so, why? th the opportunity to appreciate what you have accomplished in making a difference in your professional experience.
I was thinking about an incident that happened when I took care of a dying patient who was dying of hepatic cancer. Family was in disagreement with the end of life decisions his young 24 year old son he had named as his health care proxy was making. Tempers and emotions were running high in his room and I could hear the commotion going on. It took emotional Intelligence to take charge and understand the situation and intervene. Can you write an exemplar along those lines? Lesson learnt emotional Intelligence is important aspect of conflict resolution and empathy and a very important attribute to have as a nurse leader.
(Visited 6 times, 1 visits today)