How to manage the performance of an organization
Healthcare businesses are currently trying to adjust to the changing healthcare system, which gives managers and healthcare staff a lot of problems to solve. Today, healthcare staff have to deal with patients who know more about their conditions. Along with the need for quality, this means that organizations should enhance their performance. Successful healthcare administrators are always looking for ways to motivate their employees and improve the performance of their organizations. Performance management is a way of showing employees how their work helps the company reach its goals and objectives. Performance data scorecards are one of the best tools for managing performance. They help managers figure out the right ways to do things and reach their goals. In this conversation, I'm imagining myself as a nurse leader who is in charge of improving performance in outcome metrics that are below benchmarks by getting employees involved.
Patient Population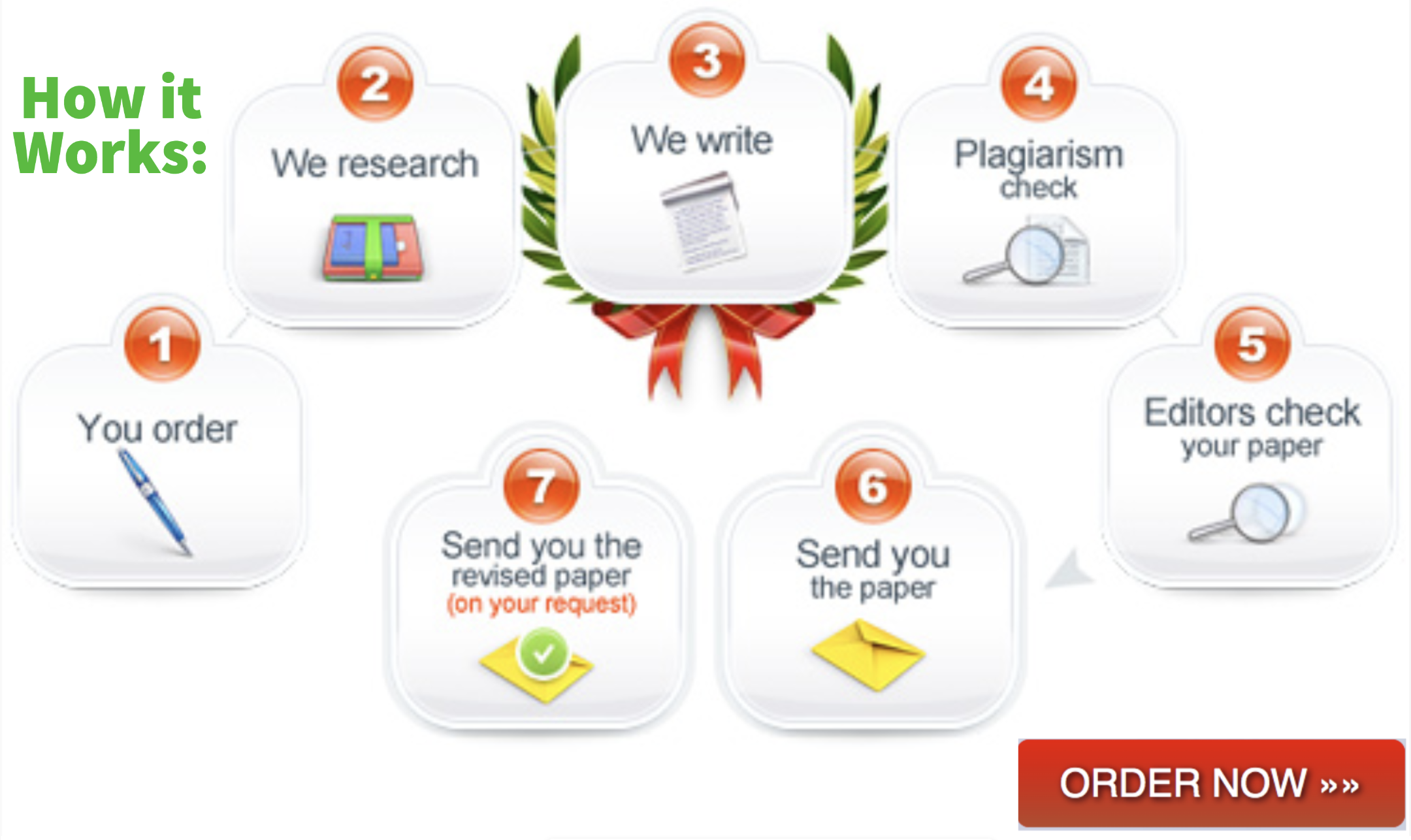 My healthcare business is a level II trauma center that helps people who need emergency care, including surgery. The building features 14 operating rooms with facilities for treatment before and after surgery. The clinic does surgery on more than 10,000 people each year, including those with orthopedic, gynecological, oncological, neurological, and ENT problems. Patients in this section include individuals who are 18 years old or older and need surgical treatment, including care before and after surgery. Except for gynecological, oncological, and neurological patients, most of these people need surgery because they were hurt. One of the most important ways to increase patient safety is to cut down on infections at the site of surgery. A balanced performance scorecard can be utilized to get my employees more involved and improve pre- and post-operative patient safety. The performance scorecard will focus on how well things are done, how safe they are, how engaged employees are, and how well they do their jobs.
Outcome Measures
A balanced scorecard can be used to show the performance improvement outcome measures for the chosen group of patients. A scorecard is a picture of the organization's aims and objectives, which help enhance performance. Scorecards help with the plan to develop, target, and get people involved in improving performance. Scorecards also let managers look at the organization as a whole instead of focusing on a single source. The organization's performance scorecard could be set up in the following way.
Measure
Outcome
Important Steps
Drivers
Performance
HCAHPS scores went up.
ü Regularly look at the patient satisfaction surveys and figure out where there are problems.
ü Follow-up phone calls for surgery patients after they go home.
ü When the organization's HCAHPS scores go up, the CMS pays them more. This is good for the organization's finances.
ü Patient satisfaction depends on how well the company does its job.
ü Better HCHAPS scores will bring in more customers, which will lead to more money coming in.
ü Satisfaction of employees.
Quality
Lessen the number of infections at surgical sites.
ü Make sure that antibiotics are taken before surgery 100% of the time, unless there is a reason not to.
Ensure that antibiotics are stored in the unit so that no doses are missed.
ü Make things better for patients in the facility.
u Reduce the health care costs that come with SSIs and going back to the hospital.
ü Make sure patients are happier.
ü Give employees the care they need, which can make them happy.
Patient safety
Improve how well people in the department follow the rules for washing their hands.
ü Make sure there are many hand-washing stations in the unit that are easy to get to.
ü Make sure that both healthcare workers and patients/families wash their hands.
ü  Improve patient outcomes.
ü Raise awareness and action in the unit about how to stop infections.
u Reduce the expenses of health care that are caused by infections at surgical sites.
ü Get the patient's family involved in rethinking their care.
ü  Improve patient satisfaction.
Engagement
Reduce employee turnover at the facility by getting people more involved.
ü Putting in place training plans for employees and getting them involved in making decisions.
ü Showing collaborative care and keeping an eye on how the team works in the unit.
Keep an open-door policy and use surveys to find out how happy your employees are.
ü Improving the quality of care, which makes patients happier.
u The organization's finances will be affected because the number of people leaving will go down.
ü Building up employees' skills and making them happier.
Things that must be done
Performance
More and more, hospitals' payments depend on how happy their patients are, and healthcare organizations are working to enhance both the quality of service and the way patients feel about it. Hospital Consumer Assessment of Healthcare Providers and Systems (HCAHPS) surveys are used to find out how happy patients are and how well hospitals are doing. (Merlino et al., 2014). The surgical unit can do a better job by putting more effort into areas that haven't done as well in the past. For example, a regular check of the HCAHPS scores on the information given at discharge will help cut down on surgical site infections once a patient goes home. Infection-related readmissions might happen when patients don't have the right information when they leave the hospital. Follow-up programs for surgical patients can also help improve the performance of the unit as a whole for the patients. Studies show that following up with patients after they leave the hospital leads to better outcomes and can help cut down on hospital readmissions. (Sanger et al., 2014). Regular phone calls and appointments can be used to check in on people after they leave the group. This can help the organization do better.
Quality
Quality improvement in healthcare means keeping track of, evaluating, and making changes to organizational standards so that patients get the results they want. This approach makes sure that the services provided are safer, more effective, and more efficient. Even though technology can be utilized to improve quality today, many businesses focus on using practices that are backed by research and put the patient first. Giving antibiotics before surgery starts is a good idea since it makes surgical wound infections less likely to happen. Studies show that almost a million people in the US get wound infections after surgery every year, and many of these are caused by not taking antibiotics before surgery. (Yang et al., 2018). To make sure this goal is met on the unit, the charge nurse will work with the anesthetist to make sure that all patients get prophylactic antibiotics unless there is a reason not to. Also, the charge nurse should make sure there are enough antibiotics so that no one misses a dose, especially when there aren't enough.
Patient Safety
Patient safety is one of the first things that healthcare providers think about when trying to reduce or limit harm. Surgical units need to be very clean, which may be done by washing your hands often. The Centers for Disease Control and Prevention (CDC) says that washing your hands is one of the best strategies to keep diseases and infections from spreading (Centers for Disease Control and Prevention (CDC), 2020). Patients who are about to have surgery can avoid getting sick by washing their hands. Even if this practice has been pushed in numerous ways, the Joint Commission reveals that direct observation of staff hand hygiene is the most effective and accurate technique to monitor compliance with hand hygiene. (CDC, 2020). Before and after care is given, healthcare personnel, patients, and their families should wash their hands or use hand sanitizer. To make sure that hand hygiene is practiced in the unit, there should be more than one place to wash your hands. Every staff member should also keep their hands clean for their coworkers, patients, and their families.
Engagement
Employee engagement is when employees feel emotionally connected to the organization and its goals, which helps them get along with others at work. When personnel value the patient, they go out of their way to make sure the patient is safe and gets good treatment. Studies show that nurses' participation is the most important factor in quality treatment, which can be shown in mortality rates and patient satisfaction. (Bulkapuram et al., 2015). Employee engagement is good for lowering staff turnover, absenteeism, hospital-acquired illnesses, and keeping employees. Engaged staff also assist keep patients safe and save money on healthcare costs. My unit has to implement training programs, improve cooperation, and show that everyone has a say in making decisions in order to get employees more involved. The unit can encourage these activities by making sure there are suggestion boxes where personnel can offer their thoughts on how the unit's policies or processes can be made better.
More Signs
Incorporating electronic health records (EHRs) into patient care to make it safer and more efficient for staff is another way to measure progress toward the goals. Using technology like EHRs can make it easier to keep surgery patients from getting infections. This is because they make it easier for staff to follow rules and help them work more efficiently. (Tanner et al., 2015). The first thing that will improve the results is making sure that the medications are safe, especially for people who are taking antibiotics for prevention. The method can serve as a reminder to make sure that the drugs are given on time and that the five rights of drug administration are followed. Second, the unit's effectiveness will be improved by following up with patients often after they leave the facility. The EHR system will be used to find patients who need to be followed up on and make sure that all parts of treatment are taken care of at the same time. The system will also include information about how many antibiotics are available, when they are given, and how effective the interventions are.
Advantages
Performance scorecards are tools that can be used in numerous ways to help a business reach its mission, vision, and goals. The first benefit of the scorecard is that it makes it easy for employees and managers to talk to each other all the time. (Khiew et al., 2017). The scorecard shows all the areas that need to be improved and makes it possible to keep an eye on processes while they are being put into place. When managers use scorecards, it's easier for them to talk to specific teams and figure out how to help them. For example, the made performance scorecard will make sure that HCAHPS ratings and areas for development are shared within the unit. The scorecard will also make sure that personnel are actively working to improve processes related to preventing infections for the chosen group of patients. Some ways of communicating that will make sure people are actively involved are giving prophylactic antibiotics, having people wash their hands, and following up with surgery patients after they go home.
One of a manager's jobs is to come up with a plan for improving processes and allocating resources in an organization. The scorecard that was made will help with strategic planning, which includes coming up with plans, making decisions, allocating resources, and following orders to reach the goals. With the scorecard, the business can figure out how different factors affect each other and how to improve them. The scorecard will help the surgical unit plan for the availability of antibiotics, places to wash hands, and health education about hand hygiene for both staff and patients. Also, the scorecard will help the manager prepare for the time it will take to reach both short-term and long-term goals, with regular evaluations.
Performance scorecards are tools that have been shown to help organizations be more open and accountable. The tool shows what each person or department is responsible for throughout process improvement. The scorecard lets employees and customers know which parts of the business are doing well and which ones need to be improved. It gives the healthcare providers a chance to look at the problems within the company and figure out how to fix them. (Khiew et al., 2017). Second, each person may figure out what their job is and be held responsible for whatever activities they take that help reach the goals. The produced scorecard shows problems with giving antibiotics, washing hands, and following up with patients after they leave the hospital. Nurses, doctors, patients, and their families will all work together to enhance quality as a result of these problems.
Managers are very important to making processes better and making sure that the organization's goals are met. Information management at an organization makes ensuring that the right actions are taken at the right time and that the proper members of the healthcare team are involved. Managers can use performance scorecards to keep track of information and find key performance indicators (KPI) to measure how well things are going. For example, the management in the surgical unit will be able to make sure that nurses, surgeons, patients, and their families all work together to promote good hand hygiene. The performance scorecard also makes it easy for the manager to decide how to improve quality because it has all the information needed in one place.
Lastly, the performance scorecard will make sure that the surgical unit does a good job by making sure that the quality of treatment improves in many different ways. The scorecard is a single picture that shows how to enhance performance, safety, quality, and employee engagement. The scorecard also connects how well something works in one area to how well it works in another area. This lets personnel improve in more than one area of care. For example, keeping your hands clean will enhance patient outcomes, lower the number of infections, and make patients happier. Also, teaching about hand hygiene will make sure that all members of the healthcare team, including nurses, doctors, subordinate staff, patients, and their families, are included. This will make quality improvement more uniform.
Current Trends
The drive to improve healthcare practices and the growing usage of technology have created a demand for new trends. Consumerism and openness in healthcare are two of the biggest trends in the industry right now, and healthcare firms are working hard to strengthen their interactions with patients. (Vogenberg & Santilli, 2019). Patients and other people who pay for health care have learned that they need to be involved to get the most for their money. For example, consumers are more focused on asking for clear information so they can make smart decisions. Before making a choice, consumers are seen evaluating the quality of services, the overall performance of the organization, the sort of employees available, and the expenses of getting healthcare. Because of these factors, healthcare organizations need to get their workers involved in improving performance. The company should tell its workers how to cut costs, how important it is to increase quality, and how quality affects consumer behavior. When employees know more about their organization, they are more likely to be involved and work together to improve it.
In the healthcare system as a whole, nurses usually spend a lot more time with patients than other staff. But when it comes to rethinking health care, nurses don't get much attention, and this has led to calls for shared governance. The complicated structure of healthcare organizations makes it hard for nurses to be heard. However, nurses may have a role on major healthcare issues through shared governance. Leaders in nursing and professional groups have stepped up to have an impact on major decisions in health care, such as policymaking. When employees help make decisions, it's easier to increase quality since they do what has been decided. Shared governance encourages employee participation, which leads to job happiness, profit, performance, and keeping employees. Shared governance also makes employees feel more confident, which encourages them to work more.
Cost transparency is a novel idea in health care that has grown since value-based care was introduced. Centers for Medicare and Medicaid Services' policies of incentives and penalties have made it such that organizations no longer have to hide their income. (CMS). The incentives rely on how well the organization is doing, which is measured through HCAHPS surveys. Institutions that do poorly, especially when it comes to readmissions and getting infections in the hospital, are also punished. Cost transparency has made employees more interested in rethinking healthcare systems and putting evidence-based practices into place. Managers no longer make decisions that are good for the organization as a whole. Instead, they make decisions that make healthcare workers more engaged and involved in care.
Relationship
Engaging employees is an important step that every health care organization should take to improve treatment. It has to do with how much people care about their jobs and how they show their dedication to the company. (Motyka, 2018). Engaged staff like what they do and think it's important, which leads to better treatment for patients. Studies show that patient satisfaction goes up when personnel are interested in their jobs. It has been seen that engaged personnel treat patients with care, making sure that patients get the right care from staff. There is also better communication between the two teams, which makes it easier to explain care. Engaged workers put their patients' needs first and include their families in their everyday treatment.
More and more data shows that when employees are engaged and patients are safe, healthcare providers can do their jobs with fewer mistakes. Engaged staff pay attention to the care they give every day and make sure the patient's safety comes before their own needs. These workers can work as a team, provide safe care, and get the advice they need before doing hard treatments. Cost of healthcare delivery is another thing that gets better when employees are more involved. (Motyka, 2018). People have noticed that engaged employees save the company money on extra costs of care, like those caused by readmissions and longer hospital stays. Death rates, which are one of the best ways to measure care quality, go down when personnel are completely engaged. Engagement makes sure that nurses and other healthcare workers are happy with their professions. This means that they will use their time and other resources as much as possible to save patients' lives.
In the United States, all facilities that want to get Magnet Recognition must show that their employees are very involved. This is because staff engagement has a beneficial effect on the quality of treatment. Engaged personnel speak out for patients and try to make sure that policies and procedures help patients. They give care that is focused on the patient and involves the family, which improves comprehension and satisfaction. When employees are engaged, care is more likely to be safe, effective, timely, efficient, fair, and focused on the people who need it. When staff are involved in making sure that patients get good treatment and have better results, collaborative practice and accountability get better.
Tools We Have Now
Research shows that employee involvement has a big effect on how much a company makes and how much it can sell. Even if engaged employees are more productive, it's important for healthcare firms to find out how engaged their staff are and where they may improve. Employee engagement surveys are one of the techniques we utilize at my health care center. The main goal is to figure out how employees who are engaged and motivated can do their best work every day. The organization's engagement survey asks about leadership, planning, understanding roles, and communication. Also, the poll contains questions concerning training, career development, mentorship, rewards, and motivation at work, all of which are important parts of employee engagement.
Employee engagement surveys have shown that getting a good balance between work and life can increase the quality of care. Work-life balance is seen to be crucial since it affects how employees feel about their jobs. Through the poll, managers can find out what makes employees stressed, how much time they get to spend with their families, and if everyone has the same chances at work. The organization's engagement survey also asks employees what they enjoy about the company and what could be changed to make things better.
Suggestion boxes are another approach that has worked well to get people involved in their work. Both healthcare practitioners and patients can use these boxes, especially when offering comments regarding the quality of care received after being discharged. Employees in the facility utilize the tool to talk to management about important things that may be hard for some to say. This method is significant because it catches providers who are too afraid to bring their complaints to the top management. To make sure that employee engagement is a priority, the hospital lets employees respond after three months. The input is then shared with all members, showing where employee engagement may be improved. Even if many people don't like this tool, the company takes the feedback from employees seriously and uses it as a main tool to measure employee engagement. These two approaches for measuring employee engagement give nurse leaders enough information about employee engagement right now.
Getting employees more involved
The performance scorecard says that the rate of employee turnover is a measure of how engaged employees are. The recognized necessary process is to use a collaborative care approach and work as a team to make sure that everyone gets along with everyone else at work. Staff training has also been seen as a way to get employees involved, especially new employees who don't know much about the organization's culture. I think the institution should use cultural training and engagement rules for employees to make sure that employees are engaged well. The purpose of this intervention is to make sure that all employees know about the organization's culture so that they can operate well as a team and quickly start taking care of patients. Second, the practice tries to get all new employees engaged 100% of the time within six months.
As a first step toward getting staff involved, there will be orientation seminars for new hires for at least a week. During this time, healthcare workers will also learn about the rules of the organization and how to talk to each other. This will make sure that the staff know about the organization's culture and care procedures. In the second step, the employees will be moved to their own departments, where their managers will teach them more about how to work with other experts. A policy of "open doors" will be implemented to make sure that employees' concerns are heard and proposals for more engagement initiatives are taken into account. In the third step, all staff will be trained by outside speakers on successful ways to get people involved and work together. During the training, employees will get certifications that will be used to measure their active participation and to provide them prizes. Six months after the intervention is put into place, employee engagement surveys will be used to evaluate it.
How to be a good leader
By putting best practices and strong governance into place, leaders are better able to get their employees involved. The first way to get employees to care about their work is to make sure they know what to do by making goals and responsibilities clear. Managers shouldn't just tell people what their goals are verbally; they should also use other methods, such as writing them down. (Dempsey & Reilly, 2016). The first thing that should be said at meetings in the facility is how important involvement is and what the organization's goals are. The leader should also use technologies like social media and the organization's website to talk to employees and emphasise areas of employee engagement, especially during the onboarding phase.
The second method is to give employees more control by giving them mentors and recognizing those who do a good job. (Dempsey & Reilly, 2016). Power employees may make a big difference in healthcare companies because they can influence others and serve as examples of how to work together and get people involved. Leaders of nurses should praise those who do the greatest job and offer to support those who need to improve. These measures can assist the business reduce the number of employees who leave and improve the quality of care they give.
Related Posts: