Connecting Eligible Immigrant Families to Medical Coverage
In the USA, all citizens have an entitlement to the medical coverage prescribed by the Patient Protection and Affordable Act (Gomez & Artiga, 2011). However, this has been difficult in the eligible immigrant families due to numerous challenges such as language barrier, which increased the reluctance to enroll in the insurance programs. Thus, there is an urgent need to address these problems if health care is to become more accessible to all USA residents.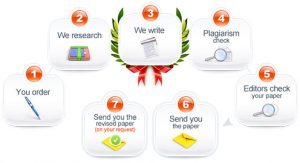 Of the essence to resolving this issue are the nurses. Such is the case given their frequent interaction with the patients as compared to the other health care professionals. They can adopt an effective strategy such as educating the eligible immigrant families, which will offset this imbalance with ease. In essence, identification of such nursing-led strategies is the central theme of this discussion.
Firstly, a nurse can bypass this challenge by collaborating with trustable organizations within the immigrants' communities. Trust is of the essence since it will enhance the chances of target population accepting the issue of health care coverage than utilizing foreign and unknown entities. Thus, a nurse can identify trustable organizations and use them to emphasize the need for health care coverage (Gomez & Artiga, 2011). By so doing, the challenge will soon become non-existent.
Besides, use of educational programs can also increase the coverage of immigrant families. Teaching the immigrant families about the coverage options will demystify the false information about medical coverage (Gomez & Artiga, 2011). A nurse is equal to such a task since health education is an important component of nursing care.  Clearly, with such an intervention in place, this medical problem can be long gone in the USA.
Lastly, a nurse providing relevant documents to the immigrant families during clinical interaction can also increase their health care coverage. Without a doubt, lack of these materials when immigrant persons visit medical institutions has negatively influenced the insurance levels (Gomez & Artiga, 2011). Therefore, making them readily available to this group of individuals can effectively decrease the number of uninsured.
In closure, indeed the uninsured rates are still high, and this will only continue to worsen if there are no measures to address this challenge. Thus, it is high time that all nurses and other health care professionals take up the mantle and target the eligible immigrant families, who are less fortunate in this regard.
Reference
Gomez, O. & Artiga, S. (2011). Connecting Eligible Immigrant Families to Health Coverage and Care: Key Lessons from Outreach and Enrollment Workers. Migrantclinician.org. Retrieved 28 October 2016, from http://www.migrantclinician.org/files/u1/docs/ing-Eligible-Immigrant-Families-to-Health-Coverage-and-Care-Key-Lessons-from-Outreach-and-Enrollment-Workers-full-report-pdf.pdf#
(Visited 7 times, 1 visits today)