Writing a narrative essay is an unavoidable task in a language class or course. At all academic levels, you will need to research and write on narrative essay topics, which can greatly impact your graduation prospects. This task requires real-life skills such as writing, researching, and time management.
The starting point for writing an excellent narrative essay is selecting informative narrative essay topic ideas. However, finding interesting topics can be challenging. Fortunately, our experts have compiled a list and provided examples of narrative essay topics. Before we dive into the list, let's first discuss the definition of a narrative essay.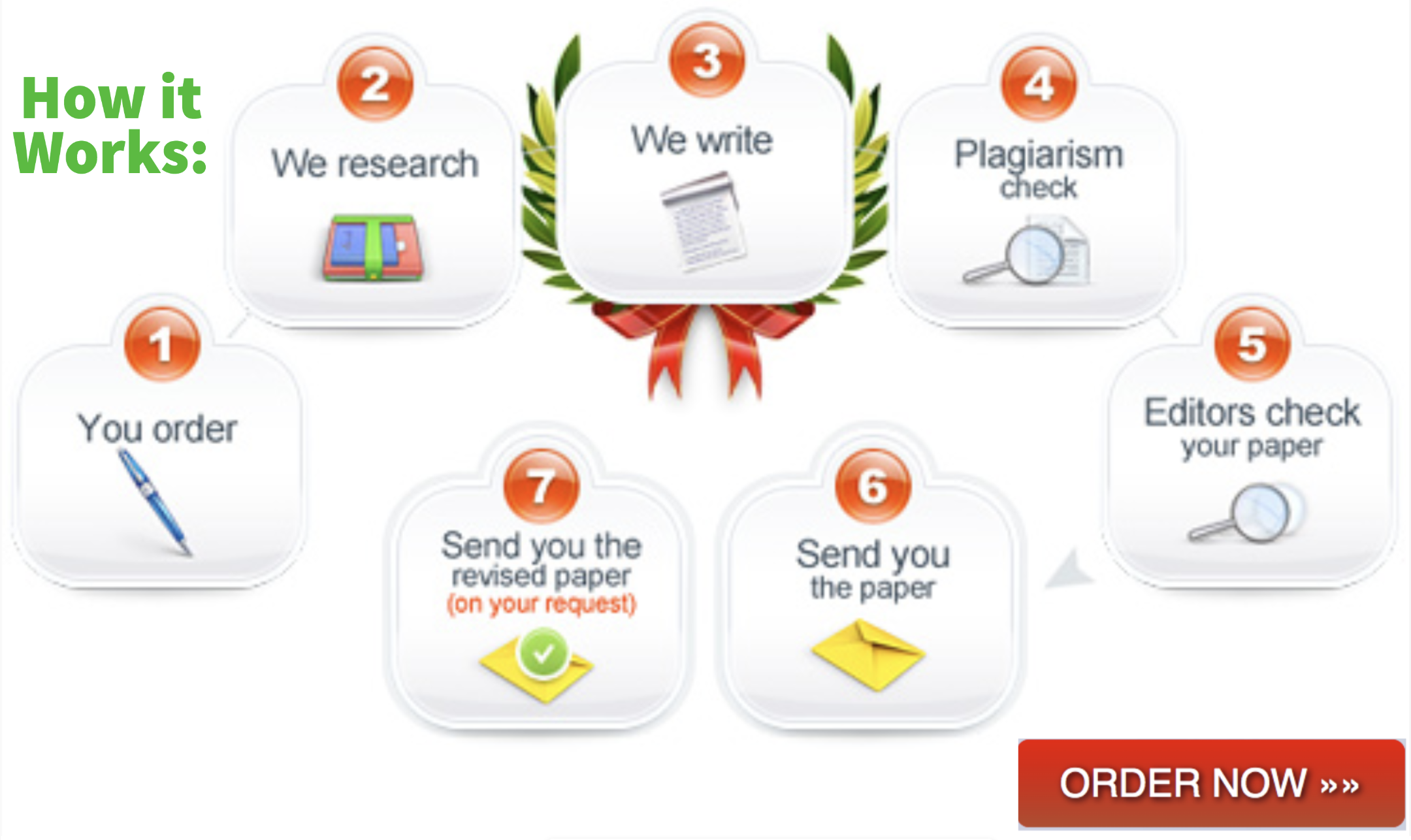 Definition of a Narrative Essay
A narrative essay is a document that describes a story based on a specific narrative essay topic. Typically, it involves recounting personal situations or experiences. Unlike most academic writing, this type of essay, along with descriptive essays, allows you to express yourself creatively and personally.
Narrative essays test your ability to write a compelling and artistic narrative while adhering to the prescribed rules and formats. These essays are commonly assigned to high school or university students taking composition classes. The strategies employed in writing a narrative essay can also be applied when composing a personal statement for a college application.
How to Choose Narrative Essay Topics?
The selection of narrative essay topics for college involves various subtleties, depending on whether you are a tutor assigning topics to students or a student searching for a topic to research. Continue reading this article to understand how to choose topics for your narrative essays.
1. Simple and Relatable Topics
If you are a lecturer responsible for selecting engaging narrative essay topics for your students, it is crucial to choose topics that they can relate to. The goal is for students to comprehend the topic, connect it to their personal experiences, and effectively document their ideas. Additionally, it's important to consider the audience's background, as high school students may have different experiences compared to college students.
2. Feel at Ease with Your Ideas and Style
As a student, your ability to write a narrative essay is often influenced by the topic you choose. Your grades will be determined by this choice as well. Therefore, it is crucial to select a narrative essay topic that resonates with you and matches your preferred genre of writing. If you excel at self-reflection and introspection, a personal narrative essay might be the best choice. On the other hand, if you enjoy writing informative and detailed stories, topics related to childhood events or vacation expeditions could be ideal.
3. Increase the Complexity of Your Story
Remember that narrative essay ideas and topics alone may not be inherently intriguing. As a writer, it is your responsibility to develop engaging narrative essay topics and craft a narrative that provides readers with insights into their experiences.
Tips for Writing First-Class Narrative Essays
Writing is an art that requires extensive knowledge and can be challenging and stressful to complete. Before selecting your research topic, consider the following tips:
1. Keep in mind that the objective is to vividly narrate a story, aiming to instruct or entertain. Avoid attempting to persuade or convince anyone of an argument. Focus on creating an engaging and entertaining story by paying attention to the setting and main characters.
2. Properly format your essay by following the structure of an introduction, discussion, and conclusion. Although not strictly required in a narrative essay, this structure helps organize your story. The introduction should present the story and the topic being discussed, while the conclusion should provide a resolution or solution.
3. Develop an outline and draft before starting to write your essay. An outline provides an organizational framework and a preview of your writing. By outlining the sequence of events and drafting the entire essay, you'll have a general idea of how the story will be structured. If needed, you can seek help from reputable essay writing services for narrative essay ideas or even purchase a pre-written narrative essay.
4. Capitalize
on your personal experiences when writing a narrative essay. While you can create stories involving fictional characters from different perspectives, drafting a unique narrative essay becomes challenging. However, if you write from your personal experiences and express them in your writing, it can elevate the quality of your essay.
5. Use the first-person perspective when writing your narrative. Although you can choose to write in either the third or first person, the first-person point of view is often more effective in expressing yourself and utilizing life experiences.
6. Always pre-write your essay by considering real-life situations related to your class discussion topic. During this pre-writing phase, select a relatable narrative essay topic idea that will shape the outcome of your story. List all the incidents and information you want to include, and create a plan for the structure of your essay.
7. Be clear in your writing by using precise and concise language to convey your intended meaning. Avoid condensing all your story's ideas into a single paragraph. Instead, spread them out over several paragraphs. While designing your essay, try to avoid excessive analysis and adopt a conversational style, similar to writing to your friends. Each sentence and description should be vivid to fully engage readers in your story.
8. Edit and proofread your narrative essay to correct any grammatical errors and ensure proper formatting. Revision allows you to make changes that can enhance the overall engagement of your story. You can modify events or concepts that don't align with your narrative. When proofreading, consider the coherence of the events, the level of reader engagement, the ability of the story to captivate readers, the vividness of descriptions, and the clarity of the main point.
Use the above tips as a guide to writing high-quality narrative essays on any topic. Now, let's explore some categorized narrative essay topics.
Narrative Essay Topic Ideas
Absolute freedom in choosing your essay topic can have advantages and disadvantages. While students are allowed to write about any topic they are passionate about, many struggle to narrow down their choices. If you find yourself in this situation, don't worry. Below is a list of more than 100 suitable narrative essay topic ideas to inspire your most motivational work to date.
Narrative Paper Topics about Personality
Personal narrative essay ideas are popular among scholars, often focusing on personal traits. Even when incorporating specific perspectives or experiences, these topics retain a personal touch. Writing personal essays based on your life experiences can lead to top grades. Consider the following personal narrative speech ideas:
– My very first concert
– A real-life situation that put me at risk
– My first international trip
– How I lost touch with my best friends
– Lessons learned from being lost as a child
– My greatest accomplishment
– Exploring the sights of a city in a day
– Volunteering to help someone in need
– An embarrassing tale that strengthened me
– Experiences of moving frequently as a child
– The most challenging decision I've ever made
– How learning a significant family secret changed me
– My favorite childhood story
– The relative I identified with the most
– The most motivational class I've taken
Narrative Essay Topics for High School Students
Many high school students struggle to express their issues, feelings, and experiences, often feeling isolated and misunderstood. Narrative essays provide an opportunity to address these challenges and foster a connection with their tutors. Here is a list of narrative essay topics for high school students:
1. How do students typically feel after being exposed as test cheaters?
2. My emotions after receiving poor grades
3. A negative interaction with an ex-partner or ex-girlfriend
4. My first time drinking, smoking, or using drugs and how I felt afterward
5. The digital experience that stands out the most to me
6. A typical after-school hour and an unusual companion
7. What makes me anxious about prom night?
8. The most bizarre party incident.
9. Which occasions have math saved your life?
10. My idea of the ideal day if classes were canceled
11. The incident when I got into serious trouble
12. The most shocking incident that has ever occurred at school
13. My feelings after a sporting event
14. Struggles juggling schoolwork and social life
15. How inclement weather affects my desire to attend class
Narrative Argument Essay Topics
Narrative essays can blend storytelling with argumentative writing, allowing students to express their perspectives while telling a story. Here are ten narrative argument essay topics to consider:
1. The most significant conflict in which I took part and found value
2. My encounter with bullying
3. The incident involving the car
4. The occasion when I felt utterly humiliated
5. My most instructive life lessons to date
6. Is listening acceptable?
7. The decision I later regretted
8. Acquiring knowledge of right and wrong
9. Following moral principles even when it's against the law
10. How serious is accepting and assigning blame?
Interesting Narrative Essay Topics
If you're looking for intriguing narrative essay topics, here are fifteen ideas to keep your audience engaged:
1. My life's most influential person
2. A day I wish I could relive
3. My first run-in with the law
4. Making the hardest decision I've ever had to make
5. Coming home after spending a lot of time away from home
6. My very first prize was won
7. My first visit to the emergency room
8. How I helped save someone's life
9. My first solo trip
10. My first job experiences
11. The difficulties of the first day at a new school
12. My favorite activities when I'm home alone
13. Making my first meal by myself
14. Experiencing my first flat tire
15. The most memorable vacation experience
Cultural Narrative Essay Topics
Culture is a topic of interest for many, and cultural narrative essays provide an opportunity to reflect on memorable cultural encounters or address cultural issues. Here are ten cultural narrative essay topic ideas:
1. The distinctive customs in my family
2. Why it's crucial to preserve one's cultural identity
3. A custom that never ceases to surprise me
4. How does culture define an individual?
5. My most memorable occasion
6. Working on a holiday
7. Being alone during a holiday
8. Going to a foreign cultural event
9. Spending holidays with friends rather than family
10. The evolution of cultures and traditions
Narrative Essay Topics Gender and Sexuality
Gender-related topics require sensitivity and objectivity. Here are some narrative essay topics related to gender and sexuality:
1. Do any boys in your organization view women as "prey"?
2. Do women experience too much pressure to maintain ideal bodies?
3. The distinction between male and female roles according to your parents and family
4. The most effective methods for teaching students about sex in the classroom
5. The fundamental tenets and goals of the feminist movement
6. Is it acceptable to teach students about gender and sexuality in the classroom?
7. Why do so many parents have different expectations for their sons than for their daughters?
8. How is sexuality depicted in the "Game of Thrones" book series?
9. Have you ever encountered gender bias in the workplace?
Narrative Essay Topics Moral and Ethical Dilemmas
Moral and ethical dilemmas offer ample inspiration for writing. Here are some narrative essay topics on moral and ethical issues:
1. Describe a time when you broke the law but still believed it was the right thing to do.
2. Tell us about a cowardly act you witnessed and explain why you believe it was cowardly and what you would have done differently.
3. Examine the morals preached by educators, parents, law enforcement, and the government and consider whether they sometimes falter. Share your rebellion against "the man in charge."
4. Describe a time when you were forced to act in a way that violated your morals.
5. How should the government treat homeless people morally?
40 Best Narrative Essay Topics
If none of the previous topics resonate with you, here are forty more narrative essay topic ideas:
1. How enduring unjust treatment helped me become resilient
2. Facing my fears after letting them rule me for years
3. The first time I saw snow
4. The occasion when I was summoned to the dean's office
5. My favorite beach day
6. My best friend's introduction
7. The time I offered assistance to a stranger
8. The tragic incident that forever altered my life
9. A lesson I'll never forget in life
10. The encounter with racial prejudice I had
11. Going through a natural disaster and its effects
12. My very first bicycle ride
13. The first time I sat behind the wheel
14. The story of how I got my pet
15. My favorite vacation
16. The worst punishment I ever received
17. The trip I'll always cherish and remember
18. My most improbable method of making friends
19. The best birthday celebration I've ever attended
20. The best day I've ever experienced
21. The moment I misjudged someone
22. Getting the assistance I didn't know I needed
23. My experience giving to those in need
24. My first flight
25. Starting a new relationship
26. Breaking up with a partner
27. Suffering my worst injury
28. The gift I'll keep forever
29. My favorite family vacation
30. The first time I attended a summer camp and my experience there
31. The most severe disagreement I've had with my best friend
32. The moment when depression overtook me
33. My coping strategy for anxiety
34. Lessons I learned about life after an accident
These narrative essay topic ideas cover a wide range of subjects, allowing you to choose the one that resonates with you or inspires you to write your own unique topic. Happy writing!