Neurological, Perceptual, and Cognitive Complexities Solved: Alzheimer's disease.
Neurocognitive issues result from underlying pathology of the brain affecting areas involved in learning, memory, language, coordination and social norms. According to the World Health Organization (2013), Alzheimer's disease is the most common neurocognitive disorder and form of dementia accounting for 60-70% of all the cases.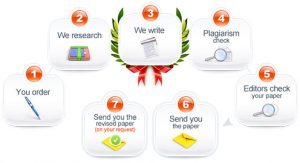 Alzheimer's disease main characteristic is the progressive cognitive function decline related to death and injury of neurons in the hippocampus region of the brain.
Advanced age is a contributing factor with most cases been reported after the age of 65. The incidence of Alzheimer disease doubles with every added six years of life. Simpson (2014) argues that the environment also contributes to the development of Alzheimer disease with activity and diet playing a role in its onset. Moreover, obesity, hypertension, diabetes and positive history of brain trauma increases the risk (WHO, 2013). Some genetic factors have been found to contribute to genetic forms of Alzheimer disease which have an early onset before 65 years of age.
As a nurse, it is important to encourage the family members as care giving requires patience. According to Simpson (2014), the key steps for the caregiver in promoting the health of a patient with Alzheimer's is accepting support from others, been empathetic, providing realistic care and planning for the future. It is also important to schedule daily routines wisely, give simple clear instructions and involve the patient in the activities. Patient's naps should be limited during the day to allow adequate rest at night. The family members should also reduce distractions during meals or conversations and ensure a safe environment to prevent injuries and accidents due to the neurocognitive impairment.
In conclusion, the care of a person with a cognitive, neurological or perceptual issue must be individualized always. This is because they experience the symptoms and progression differently. The family must always support the patient and practice patience so as to avoid frustrations.
References
Simpson, J.R. (2014).DSM-5 and Neurocognitive Disorders. The Journal of the American Academy of Psychiatry and the Law.42(2):159-64.
World Health Organization. (2013). Alzheimer's disease.
(Visited 46 times, 1 visits today)