(B) Community Health Nursing Diagnosis Statement 
Increased risk of obesity among non-Hispanic black adults related to knowledge deficit evidenced by unhealthy eating habits and lack of physical activity at recommended levels.
(B1) Health Inequity/Disparity
The Centers for Disease Control and Prevention plays a key role in tracking data on obesity-related racial and ethnic disparities in the US. This information is used to highlight the areas where interventions are required and allocate resources for obesity and other chronic disease prevention. The prevalence of obesity is rapidly increasing among adults in the United States and is observed to put a strain on overall health status and healthcare costs. Reports indicate that medical spending of individuals with obesity is 42% higher than people with normal weight (Petersen et al., 2019). Adult obesity increases the risk for injuries and leads to loss of productivity which explains its relationship to low socioeconomic groups affected by the disease.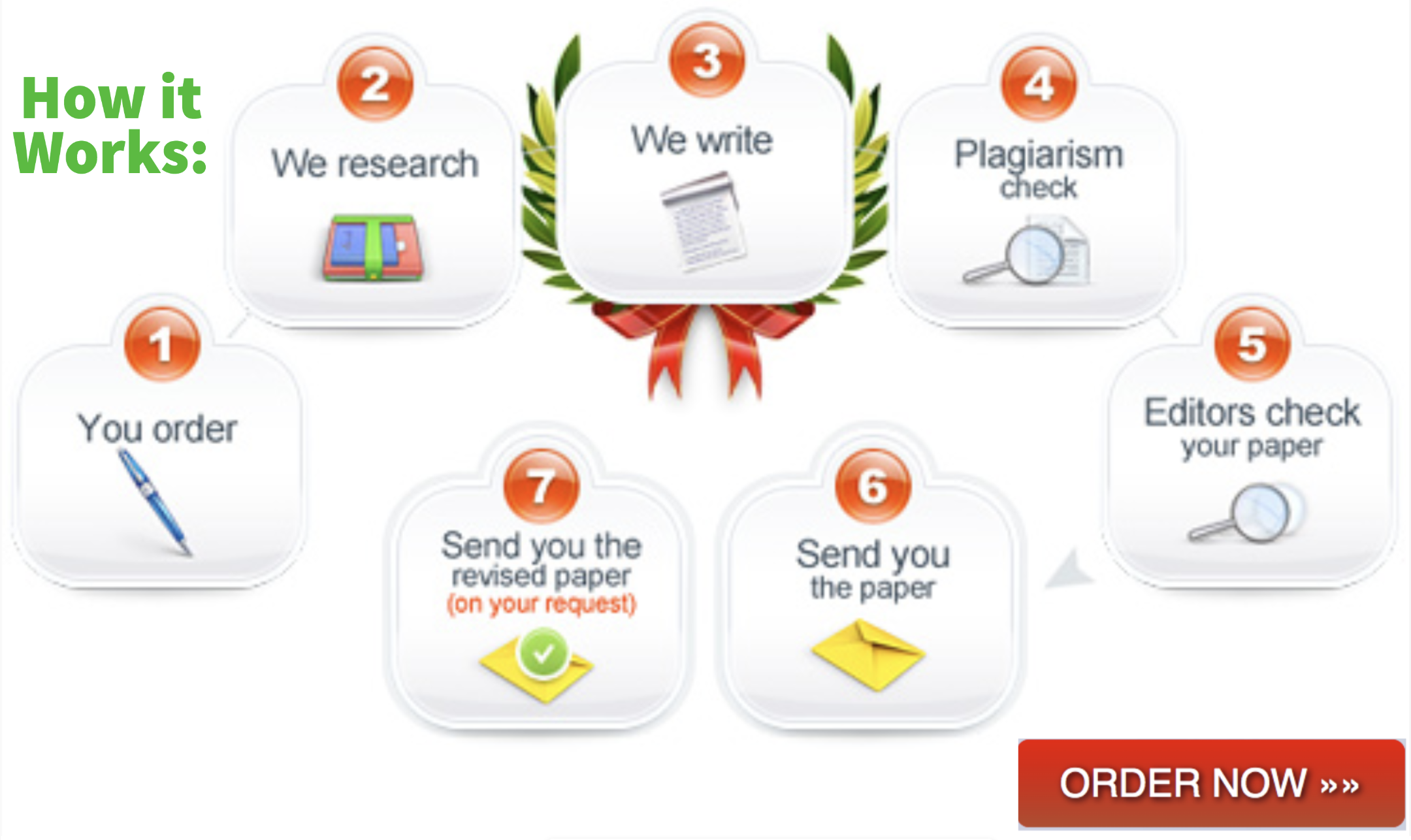 Of particular interest in this discussion is the increasing rate of obesity among non-Hispanic back adults in the country. Combined reports from 2015 through 2017 showed that this population had the highest prevalence of obesity (38.4%) followed by Hispanic adults (32.6%) and non-Hispanic white adults (28.6%) (Petersen et al., 2019). Although the causes are not well-established, they likely in part reflect the social and economic advantage related to race or ethnicity. Underlying risks that may explain the observed disparities include lower high school graduation rates, high unemployment rates, greater access to poor quality foods, and poor access to healthcare services (Petersen et al., 2019). Addressing these factors can help in reducing the prevalence of obesity among adults in the country.
(B1a) Primary community and Prevention Resources
Good nutrition, physical activity, and healthy body weight are essential parts of an individual's well-being. To address the challenge of obesity among adults, various federal and state partnership programs are available. The department of health works with partners and communities to develop and implement obesity prevention programs in the community and healthcare setting. During my research, I observed the availability of hunger prevention and nutrition assistance programs (HPNAP). These programs run across different communities to supply nutritious food supplements to those in need (Department of Health, 2021). Low socioeconomic status communities benefit from these programs because it provides access to safe foods that can prevent obesity. Additionally, HPNAP ensures that healthy foods are provided in regional food banks and soup kitchens.
Other obesity prevention programs have focused on the consumption of fruits and vegetables alongside physical activity to maintain a healthy weight. I observed educational workshops in the community encouraging people to eat nutritious foods and include plenty of fruits and vegetables in their diets. The local departments of health have partnered with community groups to create physical activity programs that encourage adults to exercise. I also noticed campaigns in communities encouraging consumers to take products with fewer calories. An example is the iChoose600 media campaign that provides consumers with guidance on selecting low-calorie meals (Department of Health, 2021). Healthcare institutions have also launched obesity prevention programs implemented through outreach activities and routine screening for adults seeking medical attention.
(B1b) Underlying Causes
The increasing rate of obesity among the selected population is multifactorial. Reports indicate that most people consume bigger portions that alarmingly lead to weight gain. For instance, the department of agriculture reported the average American ate almost 20% more calories in the year 2000 than they did in 1983, thanks, in part, to a boom in meat consumption (Public Health, 2022). Additionally, the consumption of meat has increased over time demonstrating where the issue of weight gain originates. Another cause of obesity is the increased consumption of fast foods that contain high calories. Fast foods make up about 11% of the average American diet with only 28% of adults reportedly including fruits and vegetables in their diets (Public Health, 2022). Apart from food-related causes, lack of exercise is a major culprit in the obesity epidemic. The majority of American adults work all day leaving less time for exercise. Particularly, low socioeconomic groups have to work for more hours to generate enough income to sustain their families. Other factors leading to increased obesity may be related to poor sleep, stress, smoking, and genetics.
(B2) Evidence-Based Practice
Evidence-based obesity prevention strategies among adults have focused on healthy eating and active living in many settings. Physical activity is a strategy observed to reduce weight, lower the risk of chronic diseases, and improve quality of life. A physical activity represents any form of body movement that burns calories whether it is routine chores or exercise. Researchers believe that physical activity increases people's total energy expenditure that helps them stay in energy balance (Centers for Disease Control and Prevention (CDC), 2018). Physical activity decreases fat around the waist slowing the development of obesity and it reduces depression and anxiety that can cause weight gain. Recommended guidelines for physical activity among adults aged 18 to 64 years indicate that each individual requires 150 minutes of moderate-intensity aerobic exercise weekly (CDC, 2018). Alternatively, 75 minutes of vigorous-intensity exercise are recommended every week.
The second category of interventions to manage adult obesity involves behavioral modification. There is supportive evidence on the role of moderating caloric restriction through small changes in eating and exercise (Kelly et al., 2016). Planned collaboration between healthcare providers and community members should see education on healthy eating, avoidance of fast foods, and the inclusion of vegetables and fruits in diets. Stress should be put on emotional eating especially due to stress, boredom, or depression. These eating behaviors have a significant influence on weight gain and obesity.
(B2a) Identification of Data
Obesity is a common, serious, and costly disease in the US and the rest of the world. The risk of obesity among adults in the country is higher compared to other age groups with factors like ethnicity and racial disparities contributing to the observed differences. Recent CDC reports indicate that the prevalence of the disease was 42.4% from 2017 through 2018. Compare to early 2000 when the prevalence was 35%, it is evident that adult obesity is increasing each year (CDC, 2021). The estimated annual cost of obesity was $147 billion in 2008 and one can only imagine the medical cost of obesity and related diseases today. Of all the affected individuals, non-Hispanic black adults have the highest rate (49.6%) followed by Hispanic adults, non-Hispanic white adults, and non-Hispanic Asian adults (CDC, 2021). Factors contributing to the observed differences include income and level of education that affects health-seeking behavior and following recommended obesity prevention guidelines.
(C1) Social Media Campaign Objective
The objective of this campaign is to increase awareness of adult obesity prevention measures with a greater focus on physical activity and healthy eating habits. The target is to decrease adult obesity rates by 10% over the next three months.
(C2) Social Marketing Interventions
The first marketing intervention will involve a description of the health problem and the provision of data to the people to enlighten them about the burden of obesity in the country. Statistics at the national, state and county level will demonstrate how obesity affects communities and the need to address the problem. The second strategy will involve marketing interventions through social media platforms. There is substantial evidence indicating a lack of awareness on effective obesity and other chronic disease prevention strategies among communities (Jane et al., 2018). Some available information centers provide contradicting information about exercise and the choice of food that make it difficult to adopt the right measures. Marketing prevention strategies through official government websites and television stations can address these challenges.
(C3) Social Media Platforms 
Internet-provided information has the potential to reach large populations and health promotion interventions have begun to incorporate this strategy. Facebook is among the social media platforms I would prefer to create awareness on obesity and its management strategies. Overall, there are over 2.6 billion Facebook users worldwide and counting making it a suitable option for this campaign (Jane et al., 2018). Facebook easily allows the creation of posts and sharing of videos to enable the spread of information to many people within a short period.
(C3a) Benefits of Social Media Platform 
The first benefit of Facebook is its ability to reach a wide audience. The majority of adults can easily access the platform and gain information about obesity prevention. Secondly, the platform has full-funnel targeting with multiple forms of engagement (Parackal et al., 2017). Marketing of obesity prevention can be done using videos, Facebook stories, pictures, and sponsored advertisements. There is a high degree of audience transparency when using Facebook compared to other platforms. Messages can spread from fans, followers, and friends of followers.
(C4) Benefit to Target Population
The target population will benefit from Facebook campaigns through increased access to health information for obesity prevention. The platform will allow sharing of videos and documents about preventive strategies across different people. Through posted links and web pages, the platform will allow access to credible information from national and state programs. The platform will inform adults about the burden of obesity and create competition among individuals to engage in physical activity. Using the comments section, users will be able to share ideas and ask questions directly.
(D) Best Practices for Social Media
To effectively market the obesity prevention strategies to the target population, it is important links that are most useful and accessible by many people. An example is the use of videos demonstrating healthy eating and physical activity rather than posting documents that might not be read by many. Secondly, keeping an eye on the platform and response from users can further improve on the original plan. The users will require consistency in posting material and responding to their comments to indicate the seriousness of the interventions.
(E1) Stakeholder Roles and Responsibilities
The key stakeholder for developing this campaign will be the department of health. This department strives to prevent disease and promote a healthy community through community engagement, education, regulation, and partnerships. Department of Health officials will be crucial in influencing people to join the obesity prevention program utilizing physical activity and healthy diet interventions. Through the department's official posting, individuals will be able to see the seriousness of the problem and modify their habits. I will also like to engage the information technology department to guide in using the selected platform and to deal with any technical issues that may arise. The IT department will also collect data on the number of people accessing the platform and estimate the total population reached.
(E2) Potential Public and Private Partnerships
Public and private partnerships are recognized to lead to the successful implementation of changes in healthcare. The partnership allows for sharing of risks and responsibilities while utilizing available resources. Potential public partnership in this social media campaign will involve the department of health. The health department will provide the financial support required for increasing awareness about obesity prevention. Regarding the private partnership, I will seek assistance from private hospitals that are interested in increasing awareness about obesity and improving the health of populations.
(E3) Implementation Timeline
The implementation phase will be done over a three months period. The first month of implementation will involve laying down a plan, recruitment of volunteers for the campaign, and communication of the plan to key stakeholders. Meetings will be held weekly to discuss the plan and allocation of resources for the campaign. The second month will involve designing the Facebook page that will be used for the campaign. The IT department will be contacted to help with designing the page and ensuring data is protected. Videos, photos, weblinks, and live sessions will be conducted for the remaining weeks to communicate the importance of exercise and dietary modification for obesity prevention. Regular meetings will be conducted in the third month to discuss the progress while the IT department will be collecting necessary data to aid in evaluation.
(E4) How to Evaluate Effectiveness
The effectiveness of the social media campaign will be done by comparing the baseline data with the observed outcome. Data from the department of health will be used to compare the prevalence of obesity before and after the implementation of the program. An online questionnaire will be available for the participants to give feedback on the effectiveness of the areas covered and any suggestions for future improvement. The questionnaire will indicate those willing to implement the changes and knowledge gained throughout the implementation period.
(E5) Cost of Implementation
Minimal costs will be incurred during the implementation of the obesity prevention campaign. Direct costs for implementation will include recruitment of volunteers, purchase of educational materials, designing of the website, and recording equipment for the videos. Other costs will include those for organizing meetings, data analysis, and communication of results.
(F) Reflection on Social Media Marketing
Social media marketing is a strategy for improving public health that allows reaching many people using minimal resources. Platforms like Facebook, Instagram, and Twitter have millions of users that can access health information to improve their health. Community health nurses can use these platforms to discuss health information, post important information, and answer questions that may be potential barriers to healthy living (Burton et al., 2016). Social media marketing supports the community health nurse's role in health education and disease prevention using minimal resources available.
(F1) Reflection on Future Nursing Practice
In my future nursing practice, I will use social media campaigns to target populations affected by chronic diseases like obesity, cancer, and diabetes. The focus will be to increase awareness of the burden of the disease, discuss strategies for prevention, and give direction to the available community resources to manage their illnesses. I will also use social media to influence powerful sectors that can greatly impact health promotion and seek sponsorship for programs that can improve the health of communities.
References
Burton, C. W., McLemore, M. R., Perry, L., Carrick, J., & Shattell, M. (2016). Social media awareness and implications in nursing leadership. Policy, Politics & Nursing Practice, 17(4), 187–197. https://doi.org/10.1177/1527154417698143
Centers for Disease Control and Prevention. (2018). Overweight & obesity: Prevention strategies and Guidelines.
https://www.cdc.gov/obesity/resources/strategies-guidelines.html
Centers for Disease Control and Prevention. (2021). Overweight & obesity: Adult obesity facts.
https://www.cdc.gov/obesity/data/adult.html#:~:text=The%20US%20obesity%20prevalence%20was,from%204.7%25%20to%209.2%25.
Department of Health. (2021). Obesity prevention programs and activities. https://www.health.ny.gov/prevention/obesity/prevention_activities/
Jane, M., Hagger, M., Foster, J., Ho, S., & Pal, S. (2018). Social media for health promotion and weight management: A critical debate. BMC Public Health, 18(1), 932. https://doi.org/10.1186/s12889-018-5837-3
Kelley, C. P., Sbrocco, G., & Sbrocco, T. (2016). Behavioral modification for the management of obesity. Primary Care, 43(1), 159–x. https://doi.org/10.1016/j.pop.2015.10.004
Parackal, M., Parackal, S., Eusebius, S., & Mather, D. (2017). The use of Facebook advertising for communicating public health messages: A campaign against drinking during pregnancy in New Zealand. JMIR Public Health and Surveillance, 3(3), e49. https://doi.org/10.2196/publichealth.7032
Petersen, R., Pan, L., & Blanck, H. M. (2019). Peer reviewed: Racial and ethnic disparities in adult obesity in the united states: CDC's tracking to inform state and local action. Preventing Chronic Disease, 16.
http://dx.doi.org/10.5888/pcd16.180579
Public Health. (2022). Public awareness: Obesity in America.
https://www.publichealth.org/public-awareness/obesity/
Related Posts: