Submitting high-quality essays is an important step towards a successful career. Writing a synthesis essay is a captivating task that you will encounter during your academic journey. Use this comprehensive guide to learn how to write a synthesis essay that will impress your professor.
If you're unsure about how to start your synthesis essay, this blog post will provide you with guidance on crafting a thesis statement and introduction for your essay. It is natural to feel disoriented when approaching a synthesis essay, as it can be challenging to identify its unique characteristics. Before choosing a topic for your synthesis essay, it is essential to have a clear understanding of what a synthesis essay entails.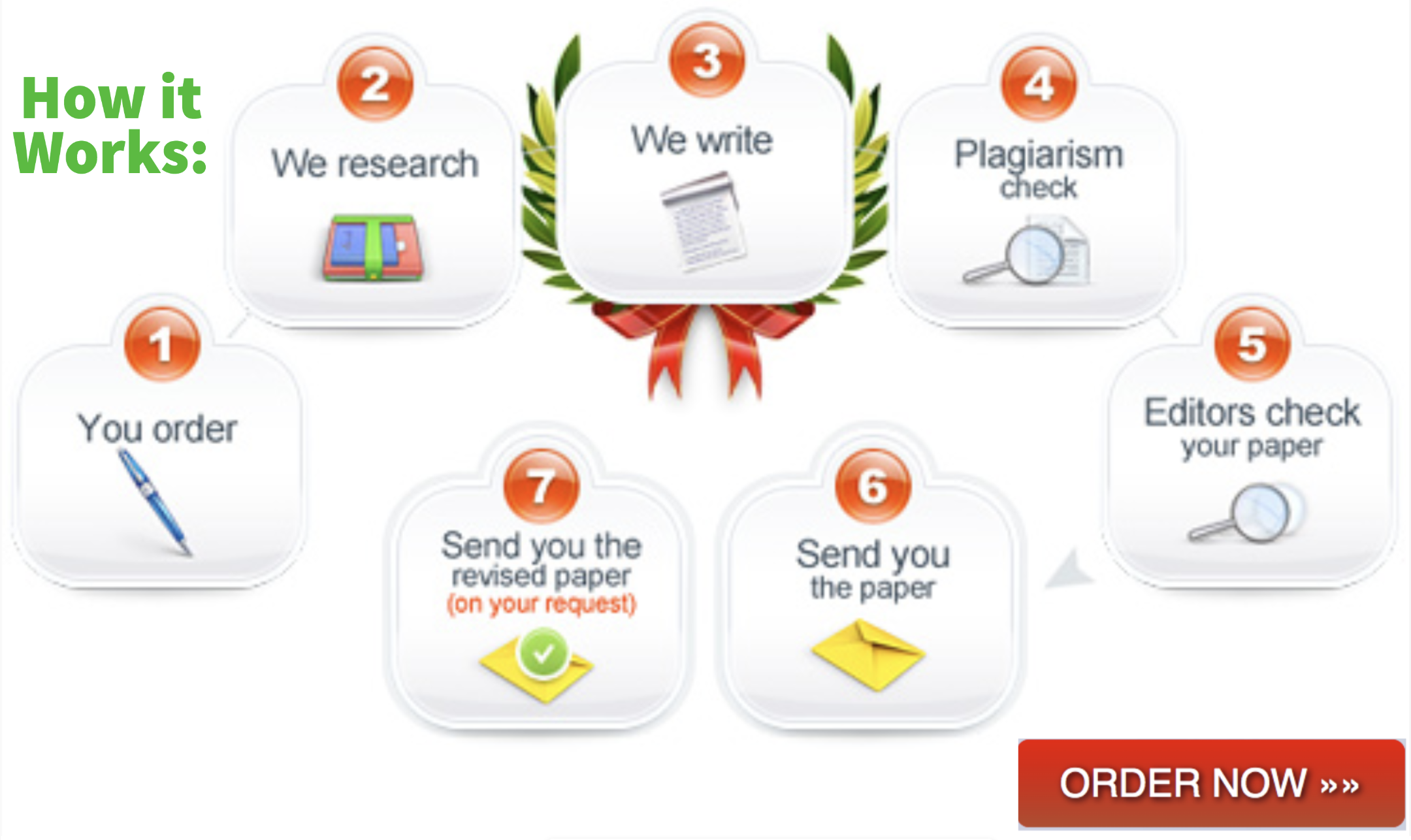 What exactly is a synthesis essay?
A synthesis essay is derived from the term "synthesize," which means to bring together different pieces. In a synthesis essay, you connect your ideas, concepts, and research from various sources to form a strong argument. The main challenge for students when writing a synthesis essay is explaining how their perspectives align with their research sources.
Synthesis essays can take different forms depending on the writer's objective and the given topic.
Types of synthesis essays:
1. Explanatory synthesis essay:
An explanatory essay provides a clear explanation of the topic to the reader. The main objective of this essay is to enlighten your audience about the content of your paper, rather than argue a specific point. Support your explanations with accurate sources, citing two or more scholars.
2. Argument synthesis essay:
In this essay, you support a given topic with relevant evidence. Start by stating your point of view, develop supporting points, and back them up with credible evidence, similar to an argumentative paper.
3. Background synthesis essay:
Professors often assign this type of synthesis essay to evaluate students' expertise on a specific topic at the beginning of a research project. It requires extensive research from various online sources. To write a background synthesis essay, explore published articles, organize the facts related to your topic, and group them based on their concepts' similarity. A background synthesis paper does not necessarily require a thesis statement; instead, it focuses on evaluating your understanding of the topic from multiple perspectives. Writing a background synthesis essay can help you create an engaging thesis introduction for your argumentative paper and other research projects.
4. Literature Review:
Literature reviews are essential in various degree programs. Students from different courses need to conduct literature reviews for their main research projects. Like any other synthesis essay, a literature review requires thorough research and analysis of published articles related to the topic. After gathering common themes, differentiate between extensively researched points and those that require further investigation. While a thesis statement is not necessary for a literature review, extensive research is crucial to present your main points effectively.
5. AP Language Synthesis Essay:
To achieve a high grade in your final APA Lang exam, you must complete a synthesis essay, accounting for at least 55% of your grade. Understanding how to write an AP Lang synthesis essay is essential for securing a top grade. This guide provides you with the necessary steps to consider when writing your AP Lang synthesis essay.
a. Analyze the prompt:
Start by understanding the essential information in the prompt and briefly explain your topic. This step will help you determine your viewpoints on the topic and whether you support or challenge the prompt in your synthesis essay.
b. Carefully review your sources:
After identifying the most important points, thoroughly read all the sources. This stage will help you gain a clear understanding of your topic to accurately address the prompt.
c. Develop a solid thesis statement:
Create an engaging thesis statement that ensures a logical flow in your essay. In this step, decide how your arguments relate to the given topic.
d. Write a concise essay outline:
Use your thesis statement to introduce a basic outline for your synthesis essay. A well-structured essay outline helps you plan the flow of writing your essay effectively.
How to write a synthesis essay: A simple guide
How to choose an intriguing synthesis essay topic?
Before you start writing your essay, it is important to have a captivating topic. To achieve an A+ grade in your synthesis essay, choose a controversial topic. Review various online articles related to your topic and select one that presents well-detailed opposing viewpoints.
Step 1: Browse through different topics and theories online. Explore published books and examine the topics they cover to find the most interesting ones.
Step 2: Select a topic that you are comfortable with, and conduct thorough research from reliable sources to support your points.
Step 3: Develop an outline for your synthesis essay by combining your ideas and theories. This will ensure a coherent flow when writing your essay and save you time.
A good synthesis essay topic should provide a platform for your audience to ask questions and express their opinions. Opt for a debatable topic that allows you to present opposing and proposing evidence. It is crucial to have detailed points supporting both parts of your essay.
Examples of engaging topics include:
– Income inequality
– Progressive taxation policy
– Immigration policy
– Drug legalization
– Gun control
– Drug abuse
Avoid using topics with outdated evidence that has been scientifically proven. Topics that have a simple yes or no answer may be challenging to research due to a lack of sufficient data. Here is a list of topics to avoid:
– The Flat-Earth theory
– The safety and effectiveness of vaccines
– Racial supremacy
– Does gravity exist?
– Should we trust doctors?
Synthesis Essay Organization Tips
The structure of your synthesis essay depends on the type of essay you are writing. For example, projects written in the early stages of your research may only require a brief thesis statement. When writing any synthesis essay, it is important to follow a specific format to develop an outstanding document.
Here is a helpful guide:
1. Develop an introduction:
Ensure that your synthesis paper has a captivating introduction that explains the topic and purpose of your writing. Argumentative essay topics often require you to understand how to write a thesis statement for a synthesis essay to present specific positions.
2. Arrange your body paragraphs using themes:
Each paragraph in your essay should discuss a separate theme in the body. To submit a first-class essay, avoid writing your essay source by source. Group your facts according to the specific features of your research.
Each paragraph should be supported by more than one source, presenting research theories and facts. If you have used a thesis statement in your essay, introduce it in every section of your body.
3. Use terms that help express your research in different parts:
A synthesis essay is informative, so it is important to clearly demonstrate how your research connects with the topic under discussion. Gather accurate data from different articles and discuss the similarities and differences among the theories being discussed. In an argumentative synthesis essay, highlight ideas opposing the topic and refute them with supporting statements.
4. Conclude your essay:
Wrap up your synthesis essay by briefly highlighting the main theories discussed in the document. Explain how each concept connects to the topic under discussion. You can also include recommendations in this section by presenting your thoughts and sources for further research.
If you are still unsure about how to conclude a synthesis essay, our experts can provide the guidance you need.
How to develop a synthesis essay outline?
Before you start writing your document, it is crucial to draft a synthesis essay outline. Creating an outline is essential for writing a high-quality synthesis essay as it helps you organize your thoughts and ensure a well-structured essay from introduction to conclusion.
An outline acts as the backbone of your essay, helping you stay focused on your topic throughout the writing process. Failure to have an outline can be the beginning of a poorly written synthesis essay. Although drafting an outline may take time, following these steps can make the process easier:
1. A brief introduction:
Your thesis statement should provide a concise explanation of your topic using one to three concepts.
2. Main body:
A well-structured body outline should have three to four paragraphs, with each paragraph introducing a new concept in its first sentence. Use credible sources to support your theories, providing accurate data. If you quote exact words from a book or journal, ensure you cite them appropriately according to the required citation style.
3. Conclusion:
The conclusion section should briefly demonstrate how your synthesis outline connects to your main topic. Avoid introducing new ideas and instead summarize the key points discussed in your introduction and body.
Structure of a Synthesis Essay
To produce a high-quality synthesis essay, it is important to thoroughly evaluate your data before working on the format. Writing a well-formatted paper is crucial for achieving high grades and leaving a positive impression on your professor.
It is generally recommended to use a basic five-to-six paragraph structure in your essay, with each paragraph introducing a new theory. However, in rare cases, such as when researching a more complex topic, the body may contain additional paragraphs. Ensure that all facts and ideas are cited according to your professor's specifications.
Maintain a logical flow between paragraphs and ideas. An essay lacking a smooth transition from one section to another will appear blocky and poorly written.
How to draft an engaging synthesis essay introduction?
The most challenging part of writing is often translating your ideas onto paper. Many students spend hours brainstorming ideas to create outstanding documents. One effective technique for starting your synthesis essay is to consider what would be captivating to you as a reader.
Consider the unique aspects of the synthesis essay, the peculiarities of the topic, and how you can generate interest. To begin working on your introduction, answer the question: "What would catch my attention if I were the reader?"
Take into account the following points:
– Clearly explain the topic and purpose of writing in your introduction.
– For argumentative essay topics, make sure to understand how to write a thesis statement for a synthesis essay in order to present specific positions effectively.
By carefully planning your synthesis essay, choosing an intriguing topic, organizing your thoughts with an outline, and maintaining a coherent structure, you will be well on your way to crafting an impressive synthesis essay.
How to write a conclusion for a synthesis essay?
Crafting a conclusion is often a challenging task for many students, as it tends to be easier to write an introduction and the main body than to conclude an essay. When writing the conclusion of your essay, it is best to restate your thesis statement and summarize the main points you have discussed in your document. Make sure to compose a final sentence that convinces your audience that they have read the best article.
Tips for composing a high-quality synthesis essay:
To write an effective synthesis paper, conducting proper research on the given topic is a simple yet crucial hack. Understanding the purpose, rhetoric, and argument the author supports in your topic helps you provide a relevant analysis. In essence, you will be answering the question: "So what?" and then developing how the information can be applied while gathering ideas around the collected data.
Follow these steps when writing your synthesis essay:
1. Select an appropriate topic:
Choose a topic that you have a good understanding of, as it allows for smoother completion of your essay. It also enables you to explore various concepts related to your area of interest. Writing about a topic you are knowledgeable about helps improve your writing skills and increases your chances of achieving a top grade. While working on a new topic can broaden your horizons, it does not guarantee a higher likelihood of securing an A+ score.
2. Use updated and relevant sources:
Ensure you gather accurate information by relying on academic journals, books, reputable websites, and articles when conducting research on your topic. Avoid relying on unreliable sources such as Facebook and blogs, as they may not provide accurate or credible information.
3. Properly reference your work:
Ensure you use the correct citations and properly reference your sources to avoid plagiarism and earn higher grades. Failure to follow the specifications provided by your professor, especially regarding referencing styles such as MLA, APA, or Harvard, can result in lower grades. Always adhere to the required referencing style or seek online assistance from experts if you are unsure about the specific style required.
4. Always proofread your work:
Take the time to proofread your paper before submitting it to avoid grammar and spelling mistakes. Many students submit their papers immediately after completing them, which often leads to lower grades. Even if you have written a brilliant essay, overlooking various errors can significantly impact your grade. After completing your paper, go through it several times to ensure there are no grammatical errors and that it maintains a logical flow. It can also be helpful to ask a friend or family member to review your paper and provide a fresh perspective.
Writing Techniques:
– Summarizing your ideas: This technique involves reviewing sources that are highly related to your topic. However, it does not incorporate any of your independent ideas.
– Examples: Paraphrase the data you gather from different sources, presenting segments of the sources using your own words. You can also quote your references by restating every example you use when implementing this method.
– Different reasons: Utilizing several reasons is considered an effective method in writing a synthesis essay. Incorporate at least two methods.
– Strawman: Present an idea opposing your thesis statement, even if it is not a strong argument. This method helps you and your audience understand the other side of the argument by providing an introduction, description, opposing opinion, and decisive factors.
– Concession: Highlight the opposing viewpoint, indicating that the advantages are more solid than the disadvantages.
– Compare and Contrast: This technique allows you to examine two sources simultaneously, comparing their similarities and contrasting their differences. It involves thorough research on your chosen topic.
Synthesis Essay Format:
The format of your synthesis paper should adhere to the specific writing style requested by your instructor, such as MLA, APA, or Chicago style. The choice of style depends on the program or subject area you are working
in. Here are some key points to consider for each style:
A. MLA Format:
– Use Times New Roman 12 pt. font.
– Double-space the text.
– Set 1″ margins.
– Include your last name and page number in the top right corner of every page.
– Center the titles.
– The header should include your name, your professor's name, the course number, and the date (dd/mm/yy).
– Include a "Works Cited" page at the end.
B. APA Format:
– Use Times New Roman 12 pt. font.
– Double-space the text.
– Set 1″ margins.
– Include a page header on the top of every page.
– Insert the page number on the top right.
– The synthesis essay should have four sections: Title Page, Abstract, Main Body, and References.
C. Chicago Style:
– Use Times New Roman 12 pt. font.
– Double-space the text.
– Set 1″ margins.
– Use ½ inch indents for paragraph beginnings.
– Left-justify the text.
– Use full names of people or organizations.
– Include a separate page for references.
Rubric for a synthesis essay:
Top Range (8-9 points):
– Effectively develops solid points on the assigned topic.
– Demonstrates a complete understanding of the research material or text.
– Analyzes the sources correctly and fully supports the argument with clear points.
– Presents convincing concepts and points.
– Supports each point with specific evidence and avoids general assumptions.
– Presents a precise, well-formatted, and coherent paper.
– Contains very few grammatical and spelling errors.
Middle Range (5-7):
– Sufficiently develops accurate points on the assigned topic.
– Demonstrates a basic understanding of the ideas gathered from the sources.
– Briefly analyzes the sources and makes assumptions about the topic.
– Presents sufficient points but may lack some focus.
– Supports the argument with evidence and cites sources.
– Answers the "So what?" question but may include some general assumptions.
– Provides a concise and well-formatted paper with a few minor errors.
Low Range (1-4):
– Inadequately develops support points on the assigned topic.
– Misunderstands and simplifies the ideas gathered from the sources.
– Over-summarizes the sources but fails to present the arguments effectively.
– Demonstrates weak control of structure and organization.
– Contains numerous grammatical and spelling errors.
– Shows evidence of copy-pasting.
– Fails to properly cite sources, omitting the reference section or citing fewer than the required minimum number of sources.
In summary:
Writing a synthesis essay may be challenging, but following this guide can simplify the process. By selecting an appropriate topic, using updated and relevant sources, referencing your work properly, proofreading your paper, and utilizing effective writing techniques, you can improve your synthesis essay writing skills. Adhering to the specified format and understanding the rubric can also help you achieve higher grades. If you still need assistance with selecting an engaging synthesis essay thesis or completing your synthesis essay, consider consulting professionals who specialize in synthesis essay writing.