Nursing has become a popular career choice among college and university students. Many students are motivated by different career goals that drive them to pursue nursing. Writing a nursing career goals essay is the initial step in showcasing your dedication to this noble profession.
If you're unsure how to start your nursing goals essay, this article is here to help. You can use the following guide to ease your writing process and develop a strong nursing career goals essay.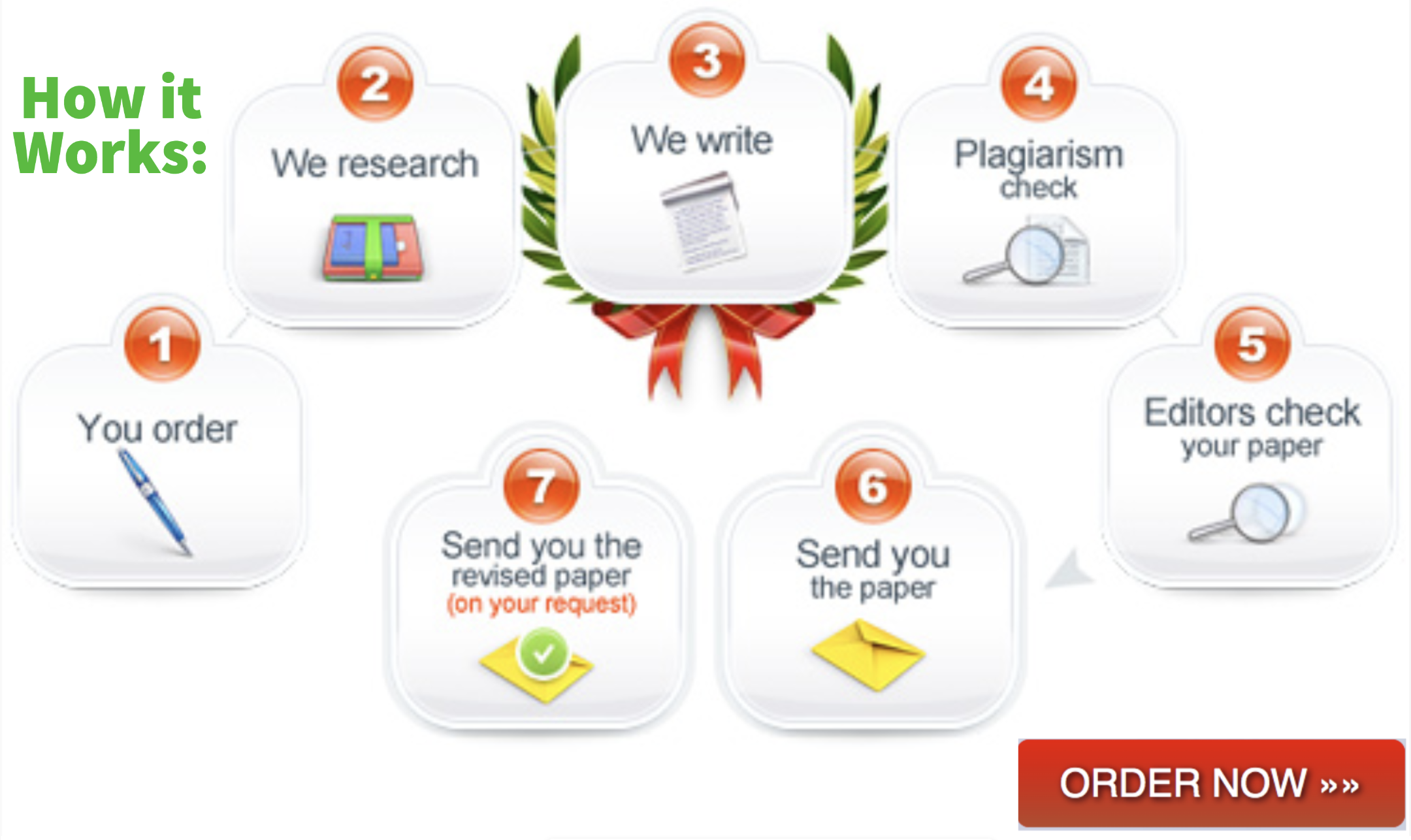 Defining a Nursing Career Goals Essay
Nursing career goals are crucial in the professional life of a nursing practitioner. As a nursing practitioner, you may be expected to provide well-crafted examples of nursing career goals in various situations. A nursing career goals essay can be described as a detailed document that explains the motivations behind an individual's choice to pursue nursing as a career.
Career goals can be defined as objectives individuals set to succeed in their careers. Without a doubt, a strong grasp of nursing career goals is essential when composing a nursing career goals essay. Every serious student or practitioner should have well-defined professional goals in their nursing essay.
The writing process should be meticulous, reflecting the purpose of the career goals essay. Before you begin drafting your paper, it's important to understand the different career fields for nursing practitioners. These careers can be categorized into three major groups:
1. Direct Patient Registered Nurse
This career path involves working at the patient's bedside as part of an interdisciplinary team. The primary role of a nurse in this path is active engagement with patients.
2. Indirect Patient Care Registered Nurse
This career path entails working with an interdisciplinary team of healthcare professionals, including bedside nurses, to assist in patient care. It emphasizes working in administrative and managerial capacities. Work settings for this nurse may include outpatient settings, insurance companies, hospitals, correctional healthcare facilities, government agencies, skilled nursing facilities, clinics, community health centers, physician offices, and universities.
3. Advanced Practice Registered Nursing
This is considered the pinnacle of a nursing career. This career path bridges the gap between nursing practitioners and physicians. Advanced practice nurses perform high-level duties and supervise nursing staff. Areas of practice for advanced practice registered nurses (APRNs) include nurse anesthetist, nurse practitioner, clinical nurse specialist, and nurse midwife.
Developing Educational Goals for Nursing Essays
Creating realistic goals is a crucial aspect when writing an essay on nursing career goals. There are several factors to consider to ensure that your goals align with your academic and professional pursuits. It's essential to strive for an exceptional essay.
Writing about future career goals in nursing essays requires a good understanding of the goal development process. When developing these goals, you should consider several factors, including:
1. Factors that drive you to pursue nursing
Nurses are often the first point of contact in healthcare provision and lifesaving efforts. As a nurse, you bear the responsibility of identifying patients who require emergency attention. Nursing practice is demanding, requiring high levels of concentration and mental stamina.
Some nursing fields are more demanding than others. Therefore, when drafting a nursing career goals essay, it's important to critically assess the reasons that draw you to the nursing profession. Recognizing your motivation will help you make appropriate choices to pursue your dream.
2. Suitable work environment
Consider the work environment when writing a nursing educational and career goals essay. It's important to understand that different nursing careers are practiced in various settings.
Certain nursing careers may require you to work from home, travel frequently, practice in renowned hospitals, provide healthcare in communities, conduct meetings and educational programs, or work in educational institutions. It's crucial to consider the different work settings when composing your nursing goals and objectives. This will help you determine if you possess the necessary qualities and traits for working in specific conditions and nursing careers.
3. Target community for healthcare delivery
In addition to the work environment, the type of community you aim to serve is another important factor to consider when writing a nursing goals essay. This includes the patients, colleagues, and individuals you interact with. Nursing careers provide opportunities to connect with patients, community members, scholars, and intellectuals.
In some nursing careers, interaction with individuals, whether patients or the general public, may be limited. The reporting structure to superiors also varies depending on the nursing career. It's important to understand where your personality aligns best when developing your nursing professional goals statement.
4. Academic qualifications required
Your academic qualifications play a crucial role in every path you choose when writing an essay on nursing career goals. These career paths often require more rigorous academic preparation compared to other professions. While some careers may only require an undergraduate degree, others necessitate a master's or a doctorate degree.
Consider factors such as your age, financial capacity or plans, and other life circumstances, including the desire for more time with family. The more specific the nursing career, the higher the academic demands.
Setting Your Nursing Career Goals
To develop effective examples of nursing career goals, you need to have the necessary goal-setting knowledge and skills. It's important to adopt the SMART goals approach when laying out attainable nursing career goals. SMART goals are explained in detail below.
It's worth noting that SMART stands for:
S: Specific
M: Measurable
A: Attainable
R: Realistic
T: Time-bound
– Specific:
Ensure that the goals you include in your nursing professional goals statement are not too broad. All examples of nursing career goals should be presented in a way that is easily understood. Understand that long-term goals for nurse practitioners are susceptible to the effects of changing environments and individual perspectives. Be specific enough in your nursing career goals to avoid extreme variations. The goals should be focused and detailed.
– Measurable:
All nursing career goals should be measurable. Measurability is crucial in terms of how you achieve your nursing goals. It helps track progress in your nursing career. Measurability is also important in setting milestones that can serve as a source of motivation. Your nursing career goals should include clear milestones with defined endpoints.
– Attainable:
This refers to how achievable your nursing goals are. There can be significant challenges, especially when writing about long-term nursing goals. Some goals may require resources beyond the nurse's reach. Ensuring that your nursing goals are mindful of required resources, including time, skills, and funds, is essential. Break down your goals into smaller ones, especially if the main goal is complex. Start by exploring suitable examples of nursing goals for annual evaluation.
– Realistic:
It's important to ensure that the nursing career goals you set are realistic within the nursing practice setting. Consider various factors to determine if your nursing career goals are realistic, such as the scope of practice, required skills, existing systems, and personal limitations. Long-term goals for nurse practitioners, in particular, can pose genuine challenges in terms of realism. Strive to develop career goals that are grounded and aligned with the nursing practice setting.
– Time-bound:
Time frames are a crucial aspect of achieving nursing career goals. It involves attaching specific timelines to your goals. Each goal should include a timeline within which it is expected to be accomplished. This helps provide a sense of progress and serves as a source of motivation in guiding your nursing journey.
By incorporating the SMART goals approach into your nursing career goals, you can develop well-defined goals that are specific, measurable, attainable, realistic, and time-bound.
Steps to Follow When Writing a Nursing Career Goals Essay for Graduate School
Step 1: Planning Your Essay
Before you start writing, begin by brainstorming your goals and what you want to achieve as a nurse. This stage involves gathering various ideas.
a. Brainstorm different nursing career paths
Consider the various career options available for registered nurses, such as working in hospitals, clinics, schools, long-term care facilities, prisons, or as a travel nurse.
b. Plan your nursing career content
Narrow down your ideas about your nursing career and plan how to convey your message effectively. Consider your target audience, your interests as a nursing student, the reasons for choosing the nursing program, your prior preparation, your unique qualities, and the work environment you prefer.
Step 2: Outlining Your Essay
Typically, you will begin with an introduction, write the main content in the body paragraphs, and conclude with a summary. To write an outstanding nursing career goals essay, consider the following steps:
– Develop eye-catching essay topics on career goals in nursing.
– Craft a compelling personal statement or introduction to captivate your audience, such as by sharing a personal story.
– Outline your long-term and short-term goals, explaining what drives you to pursue a nursing career.
– Dedicate a significant portion of your essay to discussing your nursing career goals, including both short-term and long-term objectives.
Step 3: Writing Your Nursing Career Essay
Now it's time to start writing your essay. Even if it's just a rough draft, begin putting your thoughts into words.
Ø Title
Choose a title that resonates with your audience, considering that if it's an admission essay, your audience will be the admissions committee.
Ø Essay introduction
Your introduction plays a crucial role in engaging your readers. Develop a strong personal statement that captures their attention and curiosity, making them eager to continue reading. Clearly express why you want to be a nurse, acting as a bridge between the introduction and the body of your essay.
Ø Body of your nursing career goals essay
The body should convincingly explain why you want to be a nurse and why the nursing school should select you. You can incorporate real-life stories to support your points.
– Discuss your short-term and long-term goals, highlighting the impact you wish to make once you enter the nursing profession. Present your goals clearly, explain their connection to your personal life, discuss your motivations, outline your plans to achieve them, and address potential challenges.
Examples of short-term goals may include passing nursing school and board certification, gaining additional certifications, or improving communication skills. Long-term goals could involve career advancement or transitioning into an administrative role.
Step 4: Conclude Your Essay
The conclusion is the final part your readers will remember the most. Summarize your strengths and accomplishments.
– Make a thought-provoking connection between your personal experience/story and your goal of becoming a nurse.
– Refer back to the introduction to bring your essay full circle.
– End with an intriguing question or an impactful statement.
How to Answer the Question "Why Do You Want to Be a Nurse?" in Your Essay
Frequently, prospective nursing students have a distinct reason that goes beyond a simple fondness for caring for people. It often involves a poignant story that ignites a strong desire and motivates them as students.
Moreover, it's important to consider the challenging aspects of being a nurse, such as dealing with blood, bodily fluids, and the realities of life and death involving infants, children, teenagers, young adults, and the elderly. This includes the gripping moments of caring for accident victims fighting for their lives, severely ill individuals who may struggle to communicate or function independently, and the unpredictable nature of life's highs and lows.
However, hospitals also witness heartwarming moments, such as the birth of babies and the joy of parents being discharged with their newborns in good health. There are also instances where long-term patients are finally able to leave the hospital after periods of intensive care, as well as surgical patients who are now free from pain and can return home.
Other situations can also shape your goals:
– If you have worked or volunteered in a doctor's office or hospital, you can draw inspiration from your observations and incorporate any positive experiences you witnessed.
– If you have been a patient in a hospital for a few days or more, you can reflect on how you felt as you observed the doctors and nurses caring for you and other patients. It is important that your experience was a positive one.
– If you volunteered in a pediatric unit and had the opportunity to read to the children, you can reflect on how that experience impacted you and how the nursing practitioners interacted with the child.
Final Remarks
Setting your goals as a nurse is the first step towards a successful nursing career. To showcase your credibility and competency, you
must write an outstanding nursing career goals essay. The provided guide will assist you in crafting a high-quality essay that highlights your aspirations and potential as a nurse.
If you face difficulty in selecting the best essay topics or need further assistance, don't hesitate to consult our experts. When you place your first order, you'll gain access to a free sample essay on nursing career goals. Allow our professionals to guide you on the path to becoming the nurse you've always dreamt of being.