Writing a case study is a common task for college students, particularly those studying anthropology, psychology, and sociology. Many students find it challenging to create an engaging case study paper. This article presents a comprehensive guide on how to write a case study paper.
Understanding a Case Study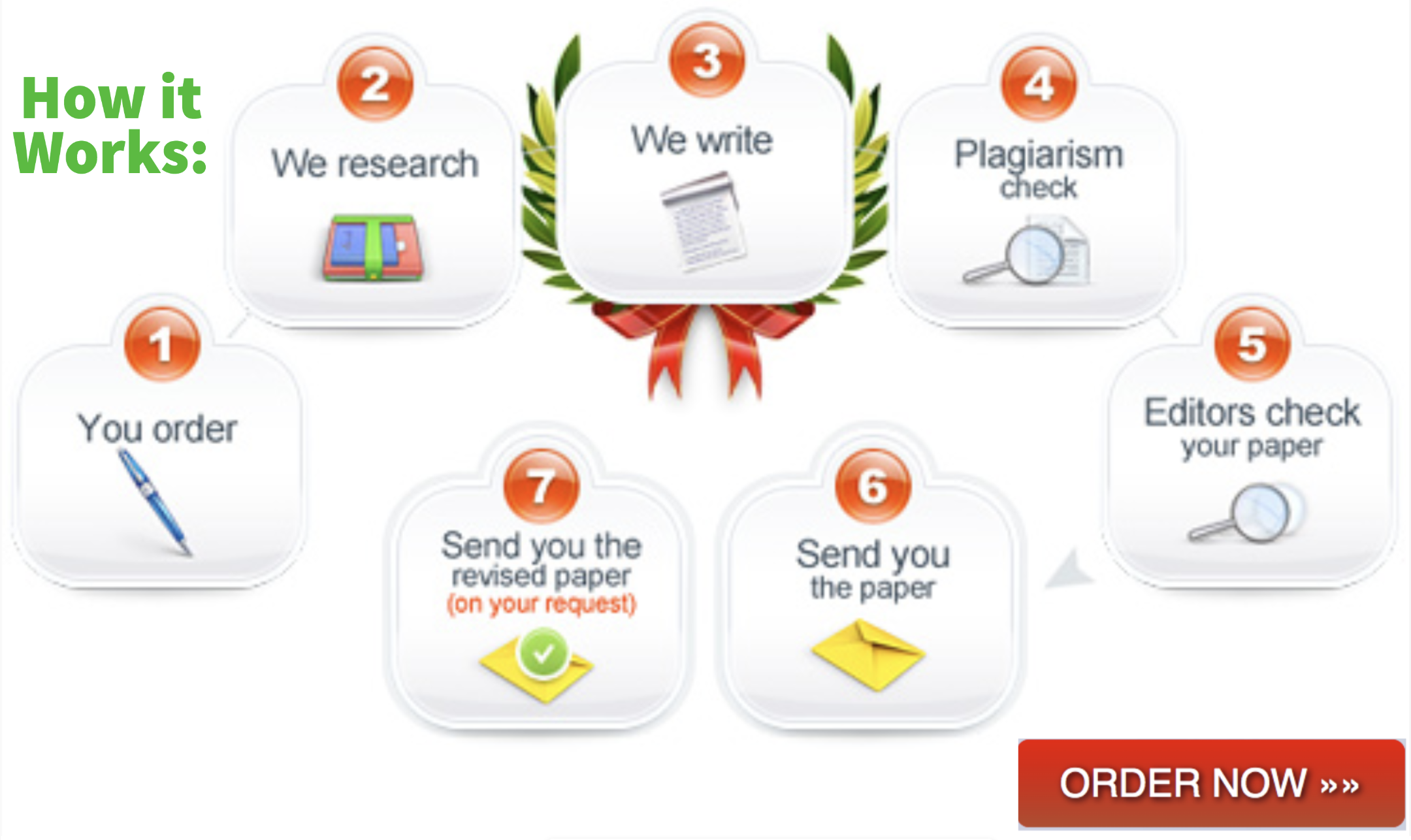 A case study is a research paper that investigates issues and proposes solutions. Case studies can take various forms, ranging from academic research to promotional tools used in business to market an idea.
Writing a Case Study Paper
The goal of a case study is to conduct thorough research on a specific issue, such as communities or individuals. The aim is for the reader to comprehend all the factors involved in the subject matter and the research process, as well as understand the solution proposed by the research.
Sources of a Case Study
Common sources for a case study include:
– Documents
– Interviews
– Archival records
– Physical artifacts
– Direct encounters and observations
– Facts and statistics
– Participant's observations
Differences between a Case Study and a Research Paper
Case studies delve deeper than research papers by focusing the reader's attention on a specific issue. Students need to pay careful attention to the details outlined in case study guidelines, closely investigating difficulties using various research methodologies. For example, case studies can be used to examine court cases in Law or a patient's medical history in Medicine.
Case studies typically analyze specific cases involving individuals or groups and involve extensive narration. This research method is advantageous because it is convenient and provides practical information. The length of a case study is usually 500-900 words, significantly shorter than a typical research article.
The format of a case study is similar to storytelling, featuring a protagonist or primary character, which, in the case of a case study, is the problem being addressed. The story can follow a three-act structure, including an introduction, rising action, climax, declining action, and solution.
Types of Case Studies
A case study is a report that provides comprehensive information about an event, institution, location, person, or virtually anything. Different types of case studies can be chosen depending on the topic. The various types of case studies include:
– Historical case studies: These studies draw from the past and provide a wealth of information for drawing diverse conclusions. They allow for comparisons and in-depth exploration of present analogues.
– Problem-oriented case studies: These studies are used to solve specific difficulties. They are often presented as hypothetical scenarios where the researcher immerses themselves in the problem to investigate and analyze it.
– Cumulative case studies: These studies compile data and make comparisons between objects or situations. They are used in businesses and organizations to demonstrate the value of a product.
– Critical case studies: These studies focus on analyzing the causes and consequences of specific situations. Researchers select detailed empirical analyses that specifically examine contradictions or myths.
– Illustrative case studies: These studies describe events while investigating the resulting outcomes and lessons learned.
Case Study Paper Format
To excel in a case study, it is important to follow the correct format. A case study paper format typically consists of eight parts, including:
1. Executive summary: Provide an overview of the subject matter, including the thesis statement and a summary of the results.
2. Background research: Present background information for the study and identify the research issues.
3. Evaluation of the case: Separate the sections of the research that require focus and discuss what worked and what did not.
4. Proposed solutions: Offer specific ways to solve the issues identified and explain why the chosen strategy is the best.
5. Conclusion: Summarize the main points from the proposed solutions and case evaluations, avoiding the introduction of new information.
6. Recommendations: Discuss additional strategies or areas of research that can improve the situation.
7. Implementation: Explain how the proposed strategy should be implemented and discuss the potential
effects and adaptation process.
8. References: Provide accurate citations for all sources used in the case study, following the specified citation style.
How to Write a Case Study
1. Set up the research process: Prioritize research when writing a case study. Analyze various sources and gather points that will assist in developing creative solutions. The research process involves defining the research objective and determining the best candidate for the case study.
2. Obtain permission and gather information: Seek permission, quotes, and other elements that enhance the effectiveness of the case study. Contact the relevant individuals and examine their situations and contributing factors.
3. Identify potential outcomes: Consider the various outcomes that could arise from the scenario and take the necessary steps to start the case study, such as conducting general internet research and identifying trustworthy sources.
4. Focus on key issues: Concentrate on a few main issues, exploring their existence and impact on the research topic. Make connections between class material, readings, and personal experiences.
5. Thoroughly investigate the chosen option: Focus on the most suitable solution and conduct thorough research. Once all the research is completed, writing the case study paper becomes more manageable.
6. Review the research rubric: Understand the criteria your instructor uses for evaluating the case study. Typically, a case study rubric expects you to demonstrate aspects such as correctly identifying concepts, theories, and practices; applying legal and ethical arguments; and analyzing the global significance and impact of the case.
By following these steps and guidelines, you can effectively write a compelling case study paper.
Case Study Outline
Just like any other academic paper, case studies follow a specific outline. The case study format for students is different from that of business. This is the basic outline of a case study:
Introduction
A good introduction is a part of an academic case study. It tells the reader what to expect in the entire paper. An introduction should catch the readers' attention and provide background information about your topic.
Ensure you present your statement of the problem, explanation of the terms, hypothesis, and importance of your subject.
A good case study introduction should answer the following:
– What is the subject being studied?
– What is the importance of investigating the issue?
– In what ways will the research advance new knowledge or bring new ways of understanding?
Body
In the body section, explain why you choose the topic. Provide the background of your research. Analyze and present your data, argument, and evidence.
Include relevant issues and facts and extensive research into the problem. This is how you will show that you have thoroughly researched your problem.
To come up with the best solutions, consider alternative solutions. Don't forget to sketch out the most viable options and weigh their benefits and drawbacks.
Conclusion
In conclusion, you can restate the problem statement. Summarize all information you had included in the body section. Provide some solutions to your research and give some recommendations for further investigation.
That is the basic case study outline. You can check online if you need to read a specific case study outline example. This will help you understand more.
Writing a Case Study Draft
After completing your case study research and producing the plan, it's time to focus on the draft. In a draft, you must create and write your case study based on the data you gathered throughout your research, interviews, and the analysis procedures you used. For the draft, follow these guidelines:
Include four sections
At least four sections should be included in your draft. This consists of an introduction, a body that includes background information, an explanation of why you chose to conduct this case study. It also includes presenting your preliminary results, a conclusion, and references.
Set the tone
You should set the tone for the rest of the presentation in the introduction. You can even ask a question or refer to someone you spoke with throughout the research phase. It must include sufficient background information on the subject.
Analyze prior studies
Analyses of prior studies on your topic could be included in the background. State the goal of your case in this section as well. This is like a thesis statement. The plan should state the purpose of your effort and the issues you wish to address. Include any background information you gathered throughout your investigation, such as images or videos.
Describe the method of study
Describe how you conducted your study, whether it was through interviews, observations, academic publications, or other methods. The next step is to present the findings of your investigation.
Inform the audience of your results. What can we learn from this, and why is it so important? Discuss the problem's actual ramifications as well as its global relevance.
Include data quotes
Include data and quotes (such as findings, percentages, and awards). This will give your case a more personal touch and increase its credibility. Explain what you learned about the situation and how it progressed during your interviews.
Also, provide any remedies that have been proposed by others who have previously written about this case. At the end of your case study, offer possible solutions for your case study. But don't worry about fixing them yourself.
Checklist for Finishing the Draft
After you've finished writing your case study, polish it up by:
Making sure you're using the correct case study format, including text formatting
Checking that the reference and citation style in your work is consistent
Micro-editing entails checking
for errors in grammar and spelling
Macro-editing involves asking yourself, does the reader get a sense of "the broad picture"? Is there sufficient unprocessed data, such as real-life examples or personal experiences?
Have you made your data collection procedure as straightforward as possible? Is there a clear conclusion to your analysis that allows for more research and practice?
Avoid these issues:
Overgeneralization
Do not conduct an additional study that is unrelated to the original issue.
Failure to Document Restrictions
You must disclose the specific limitations inherent in the subject of analysis, just as you must state the limits of a generic research study.
Failure to Extrapolate all conceivable implications
Just as you don't want to overgeneralize from your case study data, you must consider all possible outcomes or recommendations.
How to Write a Nursing Case Study
Nursing case studies are different from other academic case studies. A good nursing case study paper requires consideration and planning. It contains four sections that include:
The status of the patient
Assessment of the patient
Care plan and recommendations
How to Write a Case Study Title Page
A case study's title page depends on the citation format provided by your instructor or professor. Your case study's title page should include:
A title that describes your research and attracts the reader's attention
The title should have "case study" words in it
The title should have five to nine words in length
Include your contact information in the title
How to Cite a Case Study
A citation is one vital aspect that has to be included in writing because it confirms your findings in the study. You may easily reference a case study using the journal format. Other ways of referencing a case study paper include:
American Psychology Association (APA) format
Modern Language Association (MLA) format
Chicago format
Harvard format
APA Style Case Study Writing Guide
Writing a case study in APA style is a common practice in academic research. The structure of an APA case study shares similarities with other research papers. Let's explore the different sections involved in creating a case study in APA style:
Introduction:
Introduce your topic to the reader, providing background information and highlighting the current state of research. Engage the reader by presenting an intriguing fact or emphasizing the significance of your work. Conclude the introduction with a clear thesis statement that outlines the focus of your study.
Objectives:
In this section, address the reasons for undertaking your study and the specific research questions you aim to answer. It is recommended to align your research questions with your thesis statement. You can organize your research questions in a logical manner that leads to the main objective of your paper.
Methods:
The methods section outlines the research methodology employed in your case study. Describe the data collection methods you used, such as interviews, questionnaires, or observations. Provide context and details about the conditions under which the data was collected.
Results section:
Present the findings of your study. Be transparent about unexpected outcomes or unique circumstances that emerged during the research. Don't shy away from reporting less favorable results, as they can add depth and interest to your paper.
Discussion:
This section is the core of your case study. Interpret the results of your study and discuss their implications. Connect the discussion back to your stated research approach and how it relates to your objectives.
Recommendations:
Offer suggestions for future research and any practical implications arising from your study. Highlight knowledge gaps that remain and any unresolved or new questions that have surfaced. Your findings can guide others in expanding on your analysis.
Case Analysis Format Outline
A well-structured case study allows for thorough evidence gathering and analysis of a real-life situation. It challenges existing assumptions and provides new recommendations. To ensure a successful case study analysis, apply the following techniques:
Brainstorming:
Generate various ideas for potential solutions while thoroughly understanding the case. Explore multiple approaches to address the problem at hand.
Selection of ideas:
Choose the most interesting and relevant ideas as potential solutions. Be cautious when selecting a solution to ensure it aligns with the case study's requirements.
Rough draft:
Start by creating a rough draft to capture your initial thoughts. You can refine and improve the case study in subsequent revisions.
Mistakes to Avoid in Your Case Study Analysis
Excessive use of colloquial language:
Maintain a formal tone throughout your case study, even when describing real-life situations.
Lack of statistical data:
Include relevant statistical data, both in percentages and figures, to support your analysis.
Excessive detailing:
Focus on presenting the most significant facts and avoid overwhelming the reader with unnecessary information.
Inconsistency in research methods:
Maintain consistency in the research methods you utilize throughout the case study. Avoid applying trivial research approaches and develop a unique methodology that suits your analysis.
Case Study Examples
Examining case study examples is a valuable learning tool. By reviewing different case studies, you can familiarize yourself with various writing formats and identify common mistakes made by other writers. Additionally, case study examples provide real-world applications and help improve your writing skills.
Example of a Case Study Introduction
The introduction serves as the initial point of contact with your readers. It is crucial to craft an engaging introduction that captures their attention. Include a clear thesis statement and provide a concise summary of the outcome.
Ideas for Drafting a Case Study
Understanding the definition of a case study is not enough; you must also comprehend its outline and structure to create a valuable study. Utilize the following strategies for drafting an excellent case study:
Write about familiar topics:
Choose a context that aligns well with your arguments and concepts. Avoid approaching a subject with limited understanding as it may result in an inadequate
outcome. Select a context that you are comfortable with and can easily elaborate on.
Clearly narrate the context:
Ensure that you provide a clear explanation of the context to help readers understand the link between the situation and your ideas. A narrative of the context facilitates easy comprehension and connection of concepts.
Provide thorough explanations:
Avoid leaving readers confused by providing detailed explanations. When discussing specific data, include exact numbers to enhance understanding.
Choose a specific approach:
There are various ways to structure a case study. Decide whether you will immediately provide an explanation and illustration of a concept or first describe the full context before introducing the relationship. Organize your work to enhance reader comprehension.
To Sum Up
Writing a case study helps analyze real-life situations and propose solutions to highlighted problems. It involves conducting research, interpreting findings, and providing recommendations. This guide offers comprehensive instructions on how to write a case study paper.
Get Expert Case Study Writing Help
If you require assistance in selecting a suitable topic or writing a compelling case study, professional case study writing services are available at affordable rates. Visit our website to access expert help with your case study.