Educational Preparation
The field of nursing has constantly been evolving and in every direction of healthcare. In the past, the field of nursing was built and developed on various frameworks of educational models. For one to become a registered nurse, several stages need to be observed starting from general education, prerequisites, nursing schools offering Associate and Baccalaureate degree, masters of nursing and the doctoral degree (McEwen, 2015). However, on becoming a registered nurse, there were considerations on what type of degree a student has.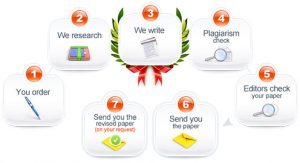 This paper seeks to establish differences in competencies between nurses prepared at the associate degree level versus those prepared at baccalaureate-degree level. In layman terms, associate degree in nursing is perceived as a tertiary nursing degree that takes students around two to three years before completion. This program is usually awarded by community colleges or similarly accredited schools offering a major in nursing. Students who are awarded this degree qualify to take NCLEX-RN test and proceed to apply for licensure as Registered Nurses (RN) if they pass the examination (McEwen, 2015). There are also nurses with baccalaureate degrees, awarded after successfully completing a Bachelors of Science in Nursing Major. This is an American and Canadian four-year academic degree program that teaches nursing as well as the principles applied in the field. A tertiary education university offers this level or an institution that is similarly accredited. After completion, one takes that NCLEX-RN test and when they pass they also apply for a license to practice as Registered Nurses. The two look similar bearing in mind that for one to become a Registered Nurse (RN) he/she has to take and pass the NCLEX-RN test (Auerbach, Buerhaus & Staiger, 2015). The two programs also tend to balance clinical courses that emphasize on teaching nursing principles and ethics, and general education. Furthermore, both of them also consist of academic credit, explaining all technicalities of nursing and caring for a patient.
However, research has shown that nurses with Bachelor degrees in nursing bring more to a hospital setting than their Associate Degrees and Diploma holding counterparts (Fisher, 2014). Researchers argue that this is accredited to the different nursing education approaches used for each level.
The three routes include;
(1)    A 3-year Diploma program where students typically learn basic nursing skills in a hospital setting.
(2)     A 3-year Associate degree usually offered at community colleges.
(3)    The 4-year baccalaureate degree offered at universities and senior nursing colleges (McEwen, 2015).
These three routes lead to the final test; the NCLEX-RN test' which is the gateway for one to get a license to become a Registered Nurse. However, researchers argue that the knowledge and the skills held by a nurse with a baccalaureate degree are not comparable to those maintained by a nurse with a diploma or an Associate degree (Creasia, Joan & Friberg, 2011). According to these authors, baccalaureate programs encompass all coursework covered in both Diploma and Associate degree programs to detail. They also argue that the baccalaureate nursing program also offers a better and more in-depth coverage of all nursing disciplines. They include; nursing management, public, and community health, nursing research, the humanities,  as well as social and physical sciences.
This in-depth coverage of these areas helps a baccalaureate degree nurse have better professional development as well as preparing and exposing the nurse to a broader scope of the practice. It also makes a nurse have a better understanding of the political, cultural, and economic as well as the social issue that affects a patient and those that influence healthcare delivery (Auerbach, Buerhaus & Staiger, 2015). That is the main reason as to why throughout the last decade both practice leaders and policy makers in the nursing matters have been encouraging students to focus on getting BSN degrees. These individuals have recognized that different levels of education taught in the three distinct levels dictate a lot in the skills and the attitudes applied in nursing. This is to the point of suggesting that nurses with baccalaureate degrees should be in charge of those with associated degrees and diplomas in any setting of heath care.
Patient Care Scenarios discussing how nursing care or approaches to decision making may differ based upon educational preparation of a nurse
There has been a lot of evidence recognizing the differences in the skills and the attitudes among nursing program graduates in the nursing field in this country. I feel that such proof presents the best examples of patient care situations that portray how different nursing care approaches to decision making differs upon education preparations of a nurse.  For instance, Olga Yakusheva and her colleagues from the University of Michigan published a medicate study in October 2014 arguing that nurses with BSN were better prepared to deal with nursing situations within a hospital setting. From their findings, the researchers concluded that when hospitals increased the proportions of nurses with BSN with 10%, they lowered patient mortality odds by 10.9%. This study was entitled "Economic Evaluation of the 80% Baccalaureate Nurse Workforce Recommendation."
The authors of this study found out that there were even lower readmission rates and shorter lengths of stays in hospitals by patients when 80% of patient care was accorded by with baccalaureate degrees. The authors also argued that the outcomes of this increase translated into cost savings; that would eventually achieve more than just offsetting resources utilized while increasing the number of BSN nurses in a hospital setting.
Another study published on March of 2013 in the issue of Health Affairs of March 2013 by, Ann Kutney-Lee and colleagues (nursing researchers) argued that when there is a 10 point increase in the percentages of BSN nurses within a hospital setting, there was an average reduction of about 2.12 deaths in every 1,000 patients. The study also found out that there was an average reduction of about 7.47 deaths in every 1,000 patients with complications. This study was entitled "An Increase in the Number of Nurses with Baccalaureate Degree is Linked to Lower Tares of Post-Surgery Mortality."
In a nutshell, many researchers have carried out different studies concerning the various competency levels between nurses with Diplomas and Associate Degrees to their BSN degree holders. All studies so far have come to conclude one thing; nurses with BSN are more skilled, more competent and more likely to perform all nursing duties effectively and more efficiently as compared to their diploma and associate degree-holding counterparts (Creasia, Joan & Friberg, 2011). According to these authors, BSN-RNs are also more likely to deliver better health services in a healthcare facility, as they tend to use a more in-depth approach when dealing with patients suffering from different illnesses.
Furthermore, nursing executives, the federal government, the military, nursing organizations and health care foundations in this country seem to prefer BSN-prepared nurses and advocate for their increase across clinical settings.
References
Auerbach, D. I., Buerhaus, P. I., & Staiger, D. O. (2015). Do associate degree registered nurses fare differently in the nurse labor market compared to baccalaureate-prepared RNs?. Nursing Economics, 33(1), 8.
Creasia, Joan L., & Friberg, E.E. (2011). Conceptual foundations: the bridge to professional nursing practice, 5th edition.
Fisher, M. (2014). A comparison of professional value development among pre-licensure nursing students in associate degree, diploma, and bachelor of science in nursing programs. Nursing education perspectives, 35(1), 37-42.
Kutney-Lee, A., Sloane, D. M., & Aiken, L. H. (2013). An increase in the number of nurses with baccalaureate degrees is linked to lower rates of postsurgery mortality. Health Affairs, 32(3), 579-586.
McEwen, M. (2015). Promoting Differentiated Competencies Among RN-to-Bachelor of Science in Nursing Program Graduates. Journal of Nursing Education, 54(11), 615-623.
Yakusheva, O., Lindrooth, R., & Weiss, M. (2014). Economic evaluation of the 80% baccalaureate nurse workforce recommendation: a patient-level analysis. Medical Care, 52(10), 864-869.
(Visited 10 times, 1 visits today)