CNL Roles and Educational Preparation
A Clinical Nurse Leader (CNL) is a nurse educated to the master's level. The CNL is equipped to practice in any health care setting within the dynamic healthcare environment of today. This paper identifies the educational preparation and role of the CNL designation while giving an example of how the CNL influences direct patient care (Bender, 2016).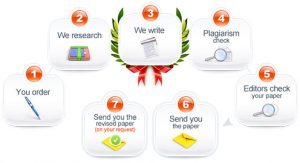 The CNL is essentially a registered nurse holding a Master's of Science in nursing having completed coursework in Advanced Nursing (Bender, 2016). The coursework is inclusive of classes in pharmacology, financial management, pathophysiology, healthcare systems leadership, epidemiology, clinical informatics and clinical assessment. The American Association of the Colleges of Nursing (AACN) separately provides updated and revised competencies, developed curriculums and the necessary clinical experiences required of every graduate of a CNL master's education program. (AACN, 2017) Additionally, the AACN provides a minimum set of clinical skills needed to attain the end of program competencies.
The CNLs are the experts that manage the coordination of patient care in health care; they also conduct an assessment of health risks and come up with strategies to improve the quality of patient care. It is also the role of CNLs to ensure and promote communication within the healthcare team. What's more, they are responsible for the implementation of the evidence-based solutions at the level of the unit (AACN, 2017). Furthermore, while working with clinical nurse specialists, they help coordinate and plan for patient care that is complex.
In acting as a link between the patient and the other health care providers such as the physician and the nurse practitioner, the CNL is giving direct patient care (Bender, 2016). Similarly, through assessment of the health needs of patients, the CNL provides direct care to the patient. In a nutshell, the CNL is a new advanced discipline in nursing that needs master's level qualification (Bender, 2016). It has several different roles some of which put the CNL in direct patient care.
References
AACN,. (2017). American Association of Colleges of Nursing | Competencies and Curricular Expectations for Clinical Nurse Leader Education and Practice. Aacn.nche.edu. Retrieved 27 February 2017, from http://www.aacn.nche.edu/publications/white-papers/cnl
Bender, M. (2016). Clinical Nurse Leader Integration Into Practice: Developing Theory To Guide Best Practice. Journal Of Professional Nursing, 32(1), 32-40. http://dx.doi.org/10.1016/j.profnurs.2015.06.007
(Visited 7 times, 1 visits today)