Carolyn Cross-Comprehensive Health Assessment for Patients and Populations
Reflecting on the impact of Social Determinants of Health on the overall health and well-being of a virtual patient – Carolyn Cross
Additional Background Information for Carolyn Cross
The following information is provided to help support your understanding of Carolyn Cross's social determinants: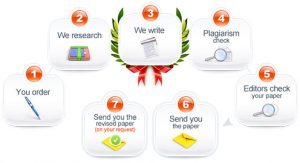 Carolyn Cross-Comprehensive Health Assessment for Patients and Populations, Economic Stability
Financial Stability

Carolyn's socioeconomic status indicates she lives above poverty level with her husband and two sons. Her current income is sufficient to meet monthly expenses and have additional disposable income remaining. The combined income from Carolyn and her husband support their family of four.

Employment

Carolyn maintains full-time employment as a learning specialist at a local middle school. Her husband is an accountant who is employed full-time at a nearby firm.  Healthcare and retirement benefits are provided at both places of employment.

Housing Instability

Carolyn lives in a single-family home located in a middle-class suburban neighborhood. She reports no difficulty making the monthly mortgage payments on their current house and has enough money to pay other bills as well.
Carolyn Cross-Comprehensive Health Assessment for Patients and Populations, Education
Carolyn graduated from high school with honors and received a full scholarship to the University of Texas
Carolyn holds a Bachelor's Degree in Elementary Education from the University of Texas. Carolyn obtained a Master's Degree in Special Education (M.Ed.) and is currently employed as a middle school learning specialist at the local middle school where she teaches and evaluates children with disabilities.
Carolyn is bilingual and Spanish is her primary language. The patient has a graduate degree and has high levels of literacy.
Carolyn Cross-Comprehensive Health Assessment for Patients and Populations
Health and Healthcare
Carolyn lives near her primary care physician's office and has easy access to pharmacies. She has adequate transportation, her employer provides health insurance, and she is able to afford her co-payments and medications as needed..
Carolyn has adequate access to primary care. Her last annual physical was one year ago. She had a mammogram last year and a pap smear three years ago. Both exams were negative for any pathology.
Carolyn is able to read and write and has no learning disabilities.She is comfortable with using technology. She is able to comprehend instructions from her healthcare providers, communicate her health needs, and advocate for her healthcare. She has a basic understanding of her health care plan.
Carolyn's medical history includes fibrocystic breast disease.
Neighborhood and Built Environment
Carolyn lives in a middle-class suburban neighborhood in Houston, Texas with minimal exposure to environmental toxins. She reports sidewalks and parks are nearby with several hiking paths.
Carolyn has access to several convenience stores and two full-service supermarkets within five miles of where she lives where she can purchase healthy food and fresh produce. Her community hosts a weekly farmers market, as well. She lives near healthcare facilities and pharmacies. She has available private and public transportation.
Carolyn has adequate housing. She denies violence, abuse, or trauma in her home. She lives with her husband and two boys in a single-family home. She denies any environmental dangers in her home.
Carolyn denies any neighborhood violence or crime. Her community has a neighborhood watch system in place.
Carolyn Cross-Comprehensive Health Assessment for Patients and Populations, Social and Community Context
Carolyn states she spends most of her free time with her husband and their two sons. She sees her parents at least once a week and has been actively involved in her mother's care for breast cancer.  Carolyn states she is thinking about joining a group of local women who run together every weekend.
Carolyn states she is a registered voter in her county and regularly participates in local and federal elections. She admits she is not involved in any community activities because of her family's needs at this time.
Carolyn reports no incidents of unfair or unjust treatment due to her race or gender in the workplace, community, neighborhood, or various social settings.
Carolyn reports no history of incarceration, and states that neither of her parents have ever been incarcerated.
Related Posts:
(Visited 121 times, 1 visits today)