If you are tasked with writing a persuasive speech in the medical field but are unsure about the topic to choose, you don't need to worry. This guide presents a comprehensive list of 200 of the best medical persuasive speech topics that you can use for your academic assignment.
As a medical student, writing speeches is a regular part of your college experience. Your professor may assign a topic or ask you to find medical persuasive speech topics on your own. Many students struggle with selecting the most effective topics that will capture their professors' attention.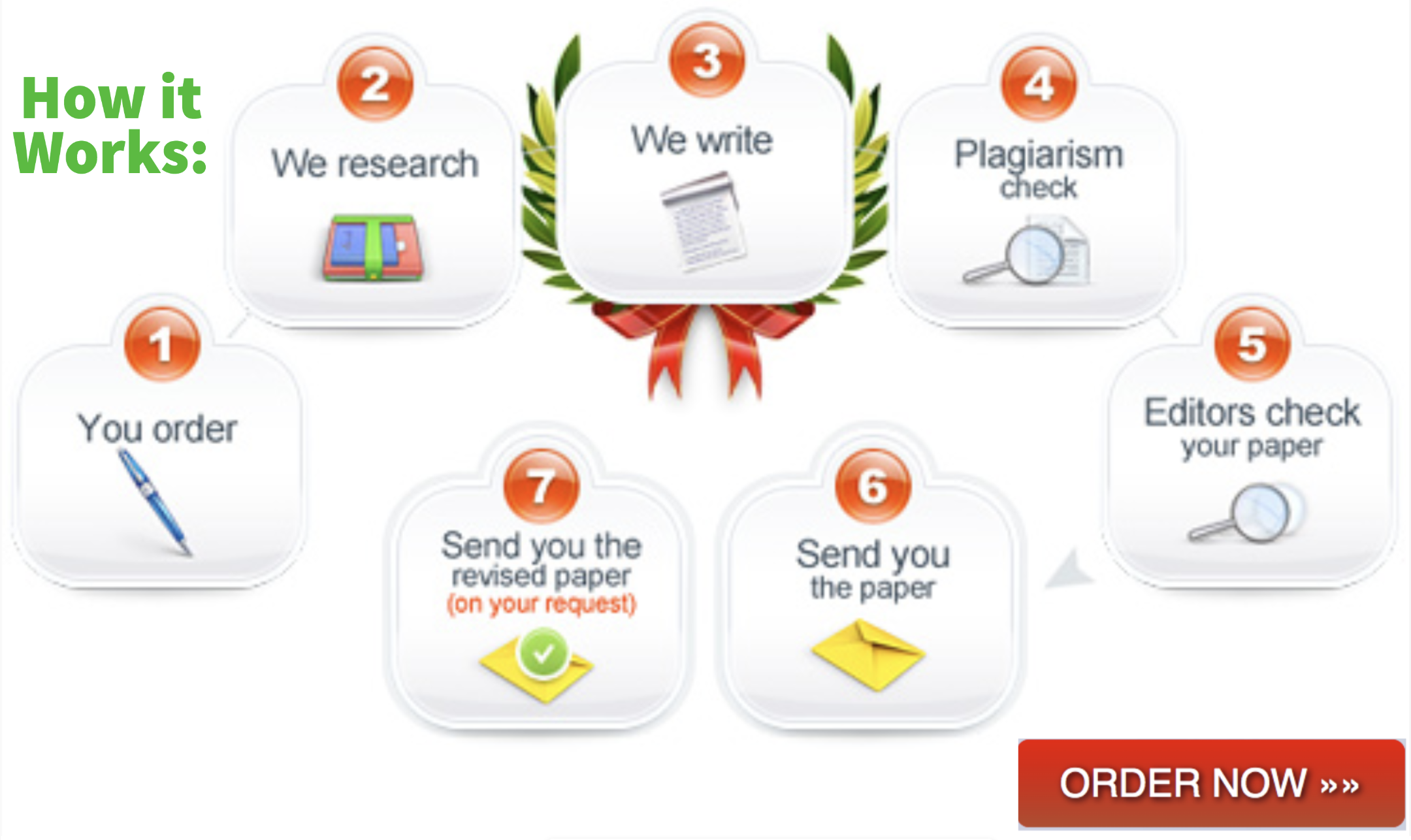 This guide eliminates the worry of finding medical persuasive speech topics. However, before exploring the topics, it is important to understand the definition and key features of effective medical persuasive speech topics.
What is a medical persuasive speech?
A medical persuasive speech is a form of writing that aims to convince the audience in the medical field to adopt a specific perspective. This goal is not easily attainable, and the success of the speech is determined by its ability to persuade the audience to take a specific stance.
Features of good medical persuasive speech topics
It is possible to create a compelling and informative medical persuasive speech on any topic. However, finding a captivating subject that will engage the audience and effectively convey your point can be challenging.
Think of selecting a topic like drafting a research report. You need to establish a focused topic that allows access to reputable sources and relevant information while keeping the speech engaging and organized. To determine the aspect or perspective of your issue, you can use the problem-solving skills of the 5 Ws:
– Who is affected by your topic or problem?
– Why is this subject significant? What drives the exploration of it?
– What is the most crucial argument or point of view?
– What regions of the globe does the topic affect, or where is it located?
– When was/is this topic discussed? Is time a crucial component?
Uniqueness is an important feature of good medical persuasive speech topics. Choose a topic that is not overly common to avoid covering areas that have already been extensively debated. To find unique topics, research new and trending subjects.
Finding interesting medical persuasive speech topics can be challenging because you want them to be both unique and engaging while providing sufficient information to the audience. A medical speech can quickly lose its appeal or become dull if the topic is not interesting.
When choosing medical persuasive speech topics, select a topic that is interesting to both you and your audience. Consider the areas within the field of medical research that you find most fascinating. Ensure that the chosen subject is realistic in terms of complexity and significance. Conduct thorough research and consider your audience's preferences to find an exciting topic.
Choose a topic that appeals to your audience. Keep in mind the experiences and knowledge of your audience when selecting a speech topic for your medical paper. Choosing appealing topics will contribute to the creation of an excellent medical persuasive speech.
Relevance is a crucial characteristic of compelling medical persuasive speech topics. Make sure that your presentation topic is appropriate for the occasion, regardless of how entertaining the ideas for persuasive speeches may be. For example, persuasive speech topics on diabetes may not be suitable for an event focused on autism.
Use simple language that is appropriate for your audience when discussing your topic or issue. Avoid using excessive scientific or technical jargon that your audience may not understand. Excessive jargon or niche-specific language is the fastest way to lose your audience's interest, regardless of the topic you are addressing.
When delivering a medical speech, it is important to provide accurate and reliable information. Ensure that the information you provide comes from dependable, accurate, and authoritative sources. Start by brainstorming and listing anything related to your theme, then conduct research to address any gaps.
To ensure that you develop a unique and convincing opinion that does not mislead anyone, rely on textbooks, reports, research papers, scholarly journal articles, and
other peer-reviewed resources. Verify your sources for bias and adhere to the CARS Checklist (Credibility, Accuracy, Reasonableness, Support) to evaluate the integrity and dependability of your resources.
Now, let's move on to the best medical persuasive speech topics. You will find a comprehensive list of 200 subject-specific topics that have been thoughtfully chosen to encompass a variety of perspectives, approaches, and controversial components. These topics will serve as an excellent starting point for brainstorming and crafting your own engaging and original medical persuasive speech.
Medical persuasive speech topics:
– Top activities to enhance the performance of your heart and brain
– The true impact of diet drinks on weight loss
– Do cell phones have detrimental effects on our brains?
– Exploring the health effects of biohacking
– The societal impact of mental health disorders
– Linking couples' stress levels and lifestyle choices to infertility
– Examining alternative medicine: Facts vs. fiction
– The impact of salt consumption on overall health
– Exploring various treatment alternatives for back pain
– Promoting regular blood donation from everyone
– The importance of maintaining a robust immune system
– Analyzing the role of the food industry in the obesity epidemic
– Prioritizing non-smokers on organ transplant lists
– Addressing the dismissal of migraines in work or school settings
– The importance of proper mouthwash use for oral health
Scientific persuasive speech topics:
– Monitoring the use of supplements for safety and efficacy
– Assessing the rapid pace of scientific advancements
– The potential risks of painkiller use
– Examining the health implications of genetically modified foods
– Exploring the potential benefits of crystal healing on physical and mental health
– Establishing regulations for responsible stem cell research
– How science can improve the lives of people with physical disabilities
– The importance of transitioning to renewable sources of energy
– The urgent need for further research on cancer
– Understanding the connection between diet and the development of health issues
– The societal benefits of investing in space exploration
Persuasive speech topics about health:
– Addressing the misunderstandings surrounding migraines in the workplace
– Recognizing the impact of mental health difficulties on individuals and society
– The role of needle exchange programs in reducing blood-borne infections
– Understanding the challenges faced by children with ADHD in their studies
– Reevaluating the patent length for drugs intended for broad use
– Examining the ethical codes and injustices faced by nurses in many hospitals
– Exploring speech recognition in medicine and its pathological applications
– Identifying hyperactivity conditions in children from an early stage of development
Health persuasive speech topics:
– Addressing the professional treatment of nurses by doctors
– Reconsidering the effectiveness of bone marrow transplantation for blood cancer patients
– Ensuring timely treatment for veterans with post-traumatic stress disorder
– The benefits of supporting local Alzheimer's organizations
– The effectiveness of clinical psychology in treating depression
– Ethical considerations regarding organ donation for newborns without brains
– Understanding the causes and management of fainting and early weariness due to low red blood cell concentration
– Promoting a balanced and heart-healthy diet
– The potential benefits of research using fatal human tissue for Alzheimer's patients
– The societal obligation of nurses in creating a disease-free society
– The rising death rate from cancer-related illnesses
– Comparing the effectiveness of clinical psychology to traditional methods in treating psychological ailments
– Early intervention and support for caregivers of ADHD children to control hyperactivity peaks
– Providing assistance and support for patients with Tourette syndrome
– Avoiding trans fats in packaged foods to prevent heart disease
– The risks associated with using known sperm donors
Feel free to choose from these topics or use them as inspiration to develop your own unique and persuasive medical speech in your academic assignment.
Healthcare persuasive speech topics:
1. The fatal consequences of chemical drug addiction in humans
2. Controlling substance abuse through counseling and addressing underlying mental health issues
3. Evaluating the risks associated with contraceptive pills
4. Unveiling the role of the food industry in obesity
5. The need for a comprehensive examination of transgenerational techniques and approaches
6. Ensuring proper working hours for nurses to protect their human rights
7. Addressing the shortage of nurses in hospitals and its impact on existing staff members
8. Exploring the psychological effects of stuttering on self-esteem and self-acceptance
9. Understanding the relationship between cognitive development and behavioral alterations in children with attention deficit disorder
10. The importance of openly prescribing the daily pill in pharmacies and drugstores
11. Clarifying the natural increase in red blood cell counts at high altitudes and avoiding misinterpretation
12. Promoting the availability of medical hospice programs for patients nearing the end of life
13. Enhancing the understanding of the E. coli bacterium
14. Unveiling the indirect harm of elevated blood sugar levels on the heart and blood arteries
15. Making the Morning-After Pill available without a prescription
Medical persuasive essay topics:
1. Exploring the long-term impact of attention deficit hyperactivity disorder (ADHD) since childhood
2. Evaluating the effectiveness of medication versus psychological treatment for anxiety and phobias
3. Understanding the nature of food allergies as an illness
4. Investigating the behavioral problems caused by food allergies
5. Encouraging blood donation from everyone
6. Identifying the complexities of early blood cancer detection and red blood cell increase
7. Implementing effective strategies to prevent the spread of MRSA infections
8. Addressing the challenges of breaking the habit of substance abuse
9. Promoting organ donation from all individuals
10. Recognizing the importance of dental insurance for everyone
11. Exploring options for medical professionals to support cognitive development similar to psychological counseling
12. Unveiling the prevalence and impact of food allergies as an illness
13. Encouraging a balanced approach to prioritize children on transplant waiting lists
14. Emphasizing the importance of dental care beyond regular teeth cleaning
15. Raising awareness about repetitive strain injuries caused by computer usage
Persuasive speech topics for medical students in nursing:
1. Debating the age limits for women to bear children
2. Assessing the effectiveness of air ambulance helicopters in assisting road accident victims
3. Challenging the notion of cosmetic plastic surgery based solely on beauty standards
4. Investigating the potential hazards of radiation from cell phones
5. Highlighting the role of clinical psychology in treating severe alcoholism
6. Advocating for children to be prioritized on transplant waiting lists
7. Emphasizing the importance of regular dental visits beyond daily oral care
8. Addressing repetitive strain injuries associated with computer use
9. Recognizing the diverse symptoms of cancer and the need for early detection
10. Examining the implications of making The Morning-After Pill available without a prescription
Medical speech topic ideas about relationships:
1. Understanding the importance of intimacy in maintaining a long and prosperous relationship
2. Debating the merits of cohabitation before marriage
3. Exploring the impact of household duties on the development of obedient children
4. Investigating the likelihood of women being more prone to cheating in relationships
5. Analyzing the influence of social media on family dynamics
6. Addressing the effects of domestic violence on children
7. Assessing the impact of long-distance relationships on young couples
8. Evaluating the changing dynamics and success rates of marriages in contemporary society
9. Promoting family bonding through sports activities
10. Advocating for the benefits of counseling in addressing various relationship issues
11. Emphasizing the importance of making a good first impression in relationships
12. Debunking misconceptions about long-distance relationships and highlighting their potential for success
13. Recognizing the value of sleepovers for teenagers in building social connections
14. Exploring the effects of envy on relationships
15. Examining the pros and cons of dating someone met online for college students
Interesting medical persuasive speech topics:
1. Highlighting the benefits of regular exercise for overall health
2. Promoting pet ownership as a means to reduce stress and anxiety
3. Advocating for exercise as part of the recovery process after a heart attack
4. Debating the use of contraceptive pills by young girls, even without parental awareness
5. Addressing the adverse health effects of fast food consumption
6. Advocating for the use of safety belts for passenger safety
7. Encouraging obese individuals to engage in gymnasium activities
8. Promoting the importance of a balanced diet for a long and happy life
9. Discussing the negative impact of pornographic material on the developing minds of children
10. Debating the ethical implications of doctors recommending contraceptives to young girls
11. Examining the practicality of conducting medical research on animals
12. Exploring the benefits of waking up early for bodily maturation
13. Advocating for a universal healthcare system
14. Comparing the adequacy of biking with other forms of exercise
15. Assessing the use of organs from unborn infants in treating diseases by cell scientists
Medical topics for informative speech:
1. Understanding the reasons behind teenagers' aversion to homework
2. Advocating for equal access to exchange learning opportunities for all students
3. Highlighting the benefits of studying a foreign language in adolescence
4. Debating the notion of paying children for chores
5. Arguing for students' freedom to eat during school hours
6. Examining the gender disparities in risks faced by teenage girls
7. Addressing the use of birth control methods for adolescent girls
8. Debating the appropriate voting age and advocating for its potential lowering
9. Analyzing the fascination of adolescents with online amusing videos
10. Comparing the level of laziness between boys and teenage girls
11. Discussing the impact of explicit content in music on educational settings
12. Debating the necessity of adolescents "divorcing" their parents to pursue their goals
13. Exploring the effects of violent video games on aggression in teenagers
14. Analyzing the experiences of teenage girls with rape and its impact on their studies
15. Examining the consequences of excessive spare time for kids in getting into trouble
Excellent medical persuasive speech topics:
1. Addressing strategies for managing persistent pain in specific areas
2. Exploring habit-based diet control strategies
3. Investigating the causes and prevention of animal species becoming extinct or endangered
4. Highlighting significant chemistry developments of the 20th and 21st centuries
5. Advocating for environmental sustainability and individual actions to "go green"
6. Analyzing the adaptability of species to climate change and their evolutionary development
7. Assessing the environmental effects of hybrid vehicles
8. Discussing the advantages and disadvantages of medical marijuana
9. Understanding the importance of water and dehydration in daily life
10. Exploring the benefits and drawbacks of solar or wind energy for power generation
11. Evaluating the nutritional effects of popular diets on the human body (e.g., paleo, keto, veganism)
12. Examining the long-term advantages and consequences of LASIK surgery
13. Addressing the risks of refined sugar consumption
14. Discussing the use of DNA testing and radiometric dating
15. Exploring the applicability of aromatherapy to science and medicine
16. Advocating for the growth of organic farming
17. Protecting the survival of rainforests
18. Discussing energy conservation techniques for sustainable living
19. Examining the effects of caffeine on the body, both positive and negative
20. Analyzing the ethical considerations of animal experimentation in academic settings.
In conclusion, selecting a compelling topic is crucial when writing a persuasive medical speech. While it can be challenging, this article has provided a comprehensive list of 200 best medical persuasive speech topics to choose from. It is important to consider your interests and select a topic that is both engaging and researchable. Using simple language will help you connect with your audience, and opting for unique subjects will prevent repetition of commonly explored topics.
If you require further assistance in selecting a suitable topic for your medical persuasive speech, feel free to reach out to us. We offer affordable academic writing help to students at all levels.